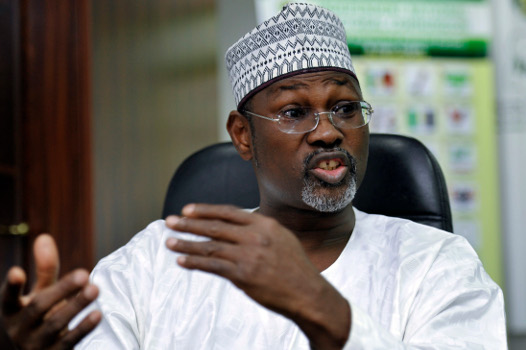 Nigeria made waves last month when its Independent National Electoral Commission (INEC) announced just one week before the scheduled date for general elections that polls would be delayed by six weeks. The decision, taken on the advice with Nigeria's top security officials, came as terrorist group Boko Haram continued to attack and occupy a large number of towns and local government areas in the country's northeast.

In wake of the election postponement, military officials announced that they would launch a major offensive against Boko Haram, for which Nigeria has received regional support from its neighbors, including Niger, Chad, Cameroon, and Benin. At an Atlantic Council event last week, Ambassador Ayodele Oke, Director-General of the National Intelligence Agency of the Federal Republic of Nigeria, and Rear Admiral Gabriel E. Okoi, Chief of Defence Intelligence, provided an update on the current security situation, reporting that multinational forces had retaken large swathes of land in three northeastern Nigerian states and, in fact, had pushed Boko Haram fighters back into a handful of local government areas.
But some observers still question the country's preparedness for elections, citing a number of concerns, including the distribution of the new biometric Permanent Voter Cards (PVCs) and whether voter security can be guaranteed—particularly in the northeast, where suicide bombings by Boko Haram are still being carried out on a weekly, and sometimes daily, basis.
On March 18, INEC Chairman Professor Attahiru M. Jega, OFR, gave an exclusive interview to J. Peter Pham, Director of the Atlantic Council's Africa Center. Jega discussed the difficulties of organizing an election in Nigeria, the lessons learned from and improvements made since the 2011 polls (which he also organized), and the state of preparedness for the March 28 presidential and parliamentary elections.
Jega outlined the current state of PVC distribution—81.8 percent distributed as of March 17—and noted the tension between needing to reach 100 percent distribution while also adhering to a constitutionally-mandated timeframe for elections. He acknowledged that the six-week delay in the polls, which he insisted was dictated by security considerations, was nevertheless "a blessing in disguise."
The electoral commission chief also discussed arrangements made for the nearly one million Nigerians displaced from their homes as a result of Boko Haram's insurgency. These internally displaced persons will be allowed to vote at alternate polling stations, alleviating concerns about mass disenfranchisement.
Jega reiterated that INEC is not a security agency; rather, the commission relies on the security services to create and sustain the conditions under which peaceful elections can be held. Nevertheless, Jega voiced his confidence in the ability of the Nigerian police and military to provide security for voters: "With the present level of our preparation, we will deliver free, fair, credible and peaceful general elections in 2015 that will be much better than the elections we had in 2011."