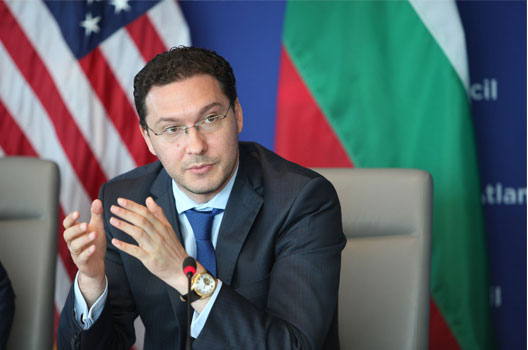 On July 22, 2016 the Atlantic Council hosted a private strategy session with H.E. Daniel Mitov, Minister of Foreign Affairs of the Republic.
From the ongoing conflict in Ukraine and Russia's military build-up in Crimea to the recent failed coup attempt in Turkey, the Black Sea region has undergone dramatic new security and political developments that impact the broader transatlantic community. Minister Mitov came to the Council to discuss how regional actors, NATO and the EU, and the United States can work to bolster security and stability in the region. The insights from the session also informed the Council's emerging project on the Black Sea region.

Before assuming his current position in 2014, Minister Mitov worked at the Political Academy for Central and Southeast Europe and the US National Democratic Institute (NDI) in Iraq. He served as Executive Director of the Democracy foundation and Vice President of the Democrats for Strong Bulgaria (DSB) party. He also participated in the establishment of the 'Bulgaria for the Citizens' political party.