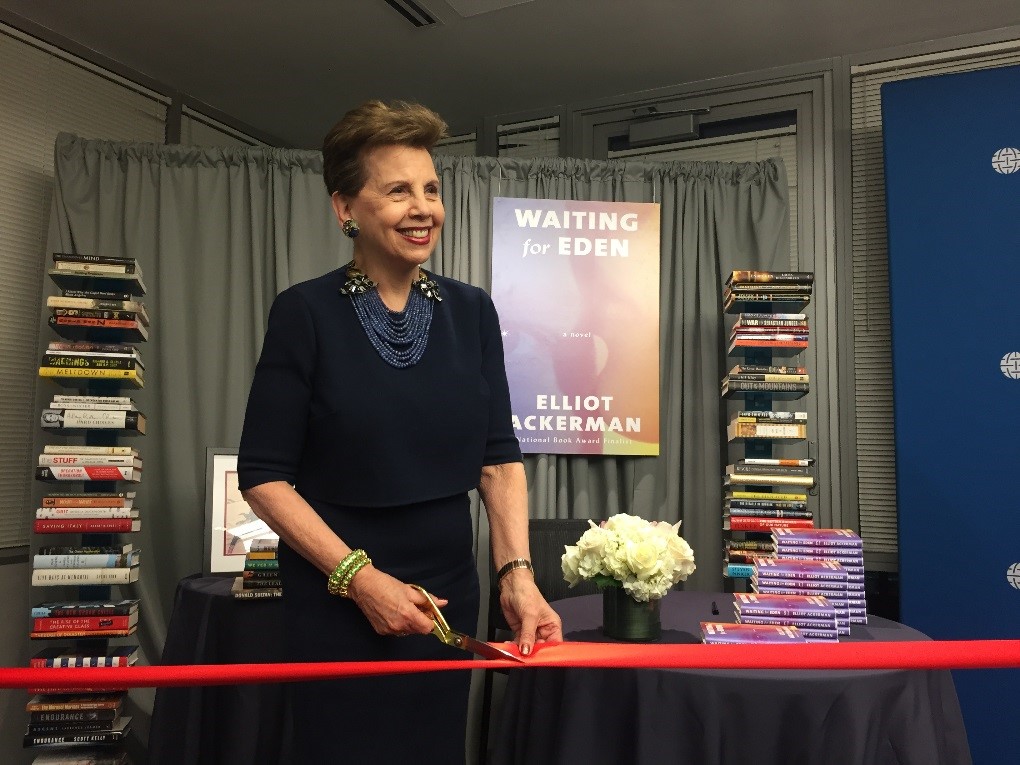 On November 16th, the Adrienne Arsht Center for Resilience launched its Resilience Bookshelf, which highlights prescient, compelling, and thought-provoking stories in which resilience is a central theme. Individual resilience lies at the heart of all the Bookshelf's content, providing lessons for how to translate the concept of resilience into action against the range of major, system-wide challenges that societies face.

The Adrienne Arsht Center for Resilience Bookshelf launch event featured a discussion on the first book added to the Bookshelf – Waiting for Eden, by Elliot Ackerman. Ackerman and ADM James Stavridis, former NATO Supreme Allied Commander Europe, discussed the novel, which tells the story of a soldier trapped inside his own body and mind as a result of injuries that he suffered after an IED explosion in Iraq.
The Bookshelf, located at the Atlantic Council's headquarters, is accompanied by an online site, which is currently in the "soft launch" phase, with a formal launch slated for December 2018. In 2019, the Atlantic Council will unveil the Adrienne Arsht Center for Resilience Book Award – a stamp of approval for the best resilience-related works.