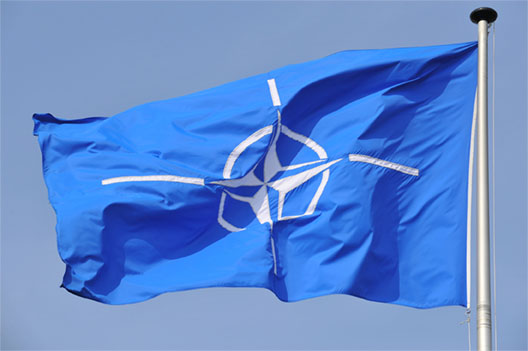 Alliance Leaders Shape a 'NATO 4.0' But Fail to Focus on Moscow's Challenge to Europe
After more than a decade dominated by its work in Afghanistan, the NATO alliance re-shaped itself last week into a new, "4.0" version to address rising challenges both in Europe and worldwide, Atlantic Council analysts say. But as it revitalized key functions in maintaining the peace of its transatlantic home region, the North Atlantic Treaty Organization also failed to fully confront a central, immediate challenge in Russia's invasion of Ukraine.

The transatlantic Alliance's summit in Wales "was one of the most consequential that NATO has had in its sixty-five-year history, simply because of the times and the challenges" confronting the alliance, said Nicholas Burns, the former US under secretary of state and former ambassador to NATO, who now serves as an Atlantic Council board director. In key areas, "President Obama and his team … accomplished more in strengthening the alliance itself at this summit than most in the past," notably in revitalizing its NATO Response Force, Burns said in a Sept. 5 conference call with Atlantic Council members and journalists.
But Russia's assault on Ukraine is a "major challenge" that the summit "really didn't deal with," said Damon Wilson, the Atlantic Council's executive vice president. In its commitment of new forces to deployments in Eastern Europe, NATO did well at "projecting a sense of security and commitment to" its member states closest to Russia, Wilson said in the conference call with Burns. Yet "a lack of clarity about what to do with partners" of NATO – including Ukraine, Moldova, and Georgia – has reinforced an uncertain "gray zone," he said, in how the transatlantic community will respond to Russia's campaign to dominate its neighbors and prevent their moves toward greater democracy and relations with Europe.
Speaking from Cardiff following the summit's close, Wilson said that "There's a heavy dose of realism here in Wales that there really was only so much allies were willing to do, able to do for Ukraine." Alongside "a modest step by NATO to say it would have long-term commitment to developing Ukraine's defense capacities over the medium to long-term," NATO was unable to agree on providing weapons to help Ukraine defend itself against the Russian troops and proxy forces that have invaded the Donbas region in Ukraine's southeast.
On Russia, 'A Serious Failure'
"The NATO summit was a serious failure of vision and leadership," said John Herbst, the director of the Atlantic Council's Eurasia Center and a former US ambassador to Ukraine. In the days leading up to NATO's summit, Russian President Vladimir Putin escalated his military's direct attacks – with paratroop units, armor and artillery – inside Ukraine, Herbst noted in comments Feb. 7 to the Ukrainian weekly newspaper Den' (The Day). "The Alliance should have decided in Wales to provide Ukraine with substantial military supplies," including weapons, and "major sanctions against Russia for its invasion of Ukraine should also have been coordinated with the summit."
Herbst added: "If NATO as an alliance cannot make the right decision, individual NATO members can. There is growing pressure in Washington, among both Republicans and Democrats, to provide lethal equipment to Ukraine."