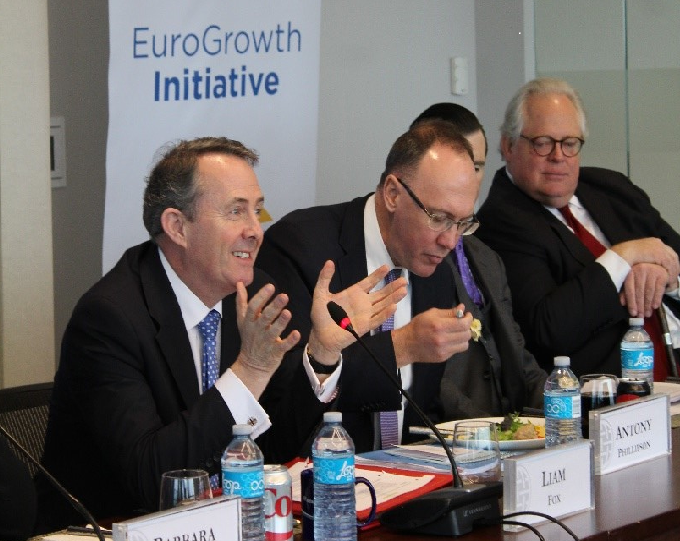 On Thursday, March 15, 2018, the Atlantic Council's Global Business and Economics program hosted a lunch discussion on the EU-UK-US Trade Triangle future with Liam Fox, the UK Secretary of State for International Trade. The private event was part of the Eurogrowth initiative.
The discussion was moderated by Barbara C. Matthews, a Global Business and Economics program nonresident Senior Fellow at the Atlantic Council. Other members of the lunch included Frederick Kempe, Atlantic Council CEO, and Damien Levie, the Head of Trade and Agriculture for the EU Delegation to the United States.

The group of experts discussed various pertinent and timely issues in the trilateral trade relationship within the context of halftime for Brexit negotiations, tariff uncertainties, and ongoing cooperative efforts between the three parties.