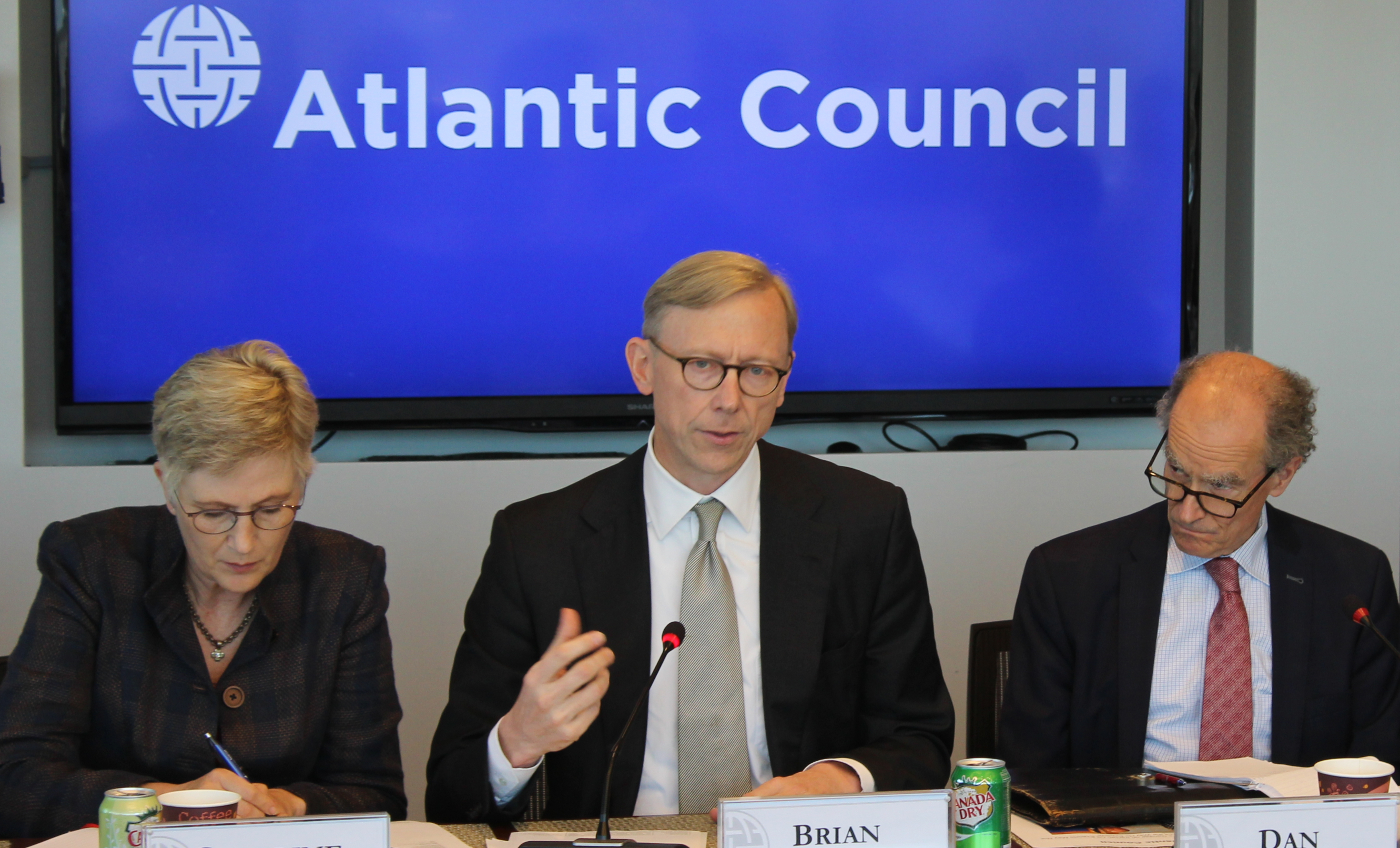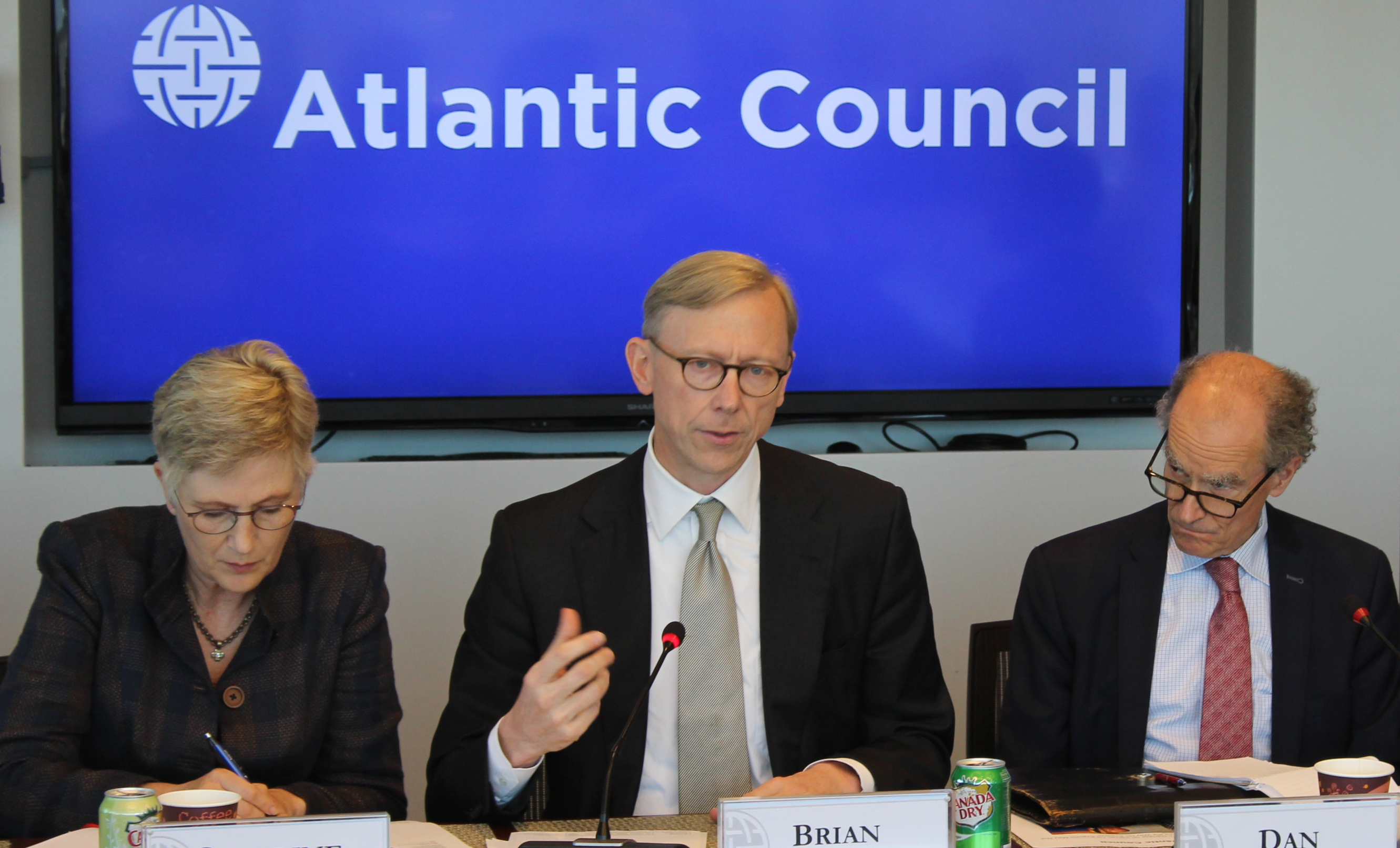 On June 11, the Atlantic Council's Global Business & Economics Program's Economic Sanctions Initiative hosted a roundtable discussion on the prospects of the United States' maximum pressure campaign on Iran, featuring Brian Hook, US Special Representative for Iran and Senior Policy Advisor to the Secretary of State.
Special Representative Hook discussed current US sanctions on Iran and the US administration's broader strategy vis-à-vis Iran. Specifically, he outlined the Trump administration's rationale for withdrawing from the Iran nuclear deal or Joint Comprehensive Plan of Action (JCPOA) and discussed the steps the US government is taking to reach a more comprehensive deal. Mr. Hook assessed how the use of sanctions on Iran is affecting the global economy. He also discussed prospects for multilateral cooperation, and explained the US' policy regarding the European Union's (EU) Instrument in Support of Trade Exchanges (INSTEX) between the EU and Iran.
Ambassador Daniel Fried, Distinguished Fellow at the Atlantic Council's Future Europe Initiative and Eurasia Center, moderated the roundtable discussion. Participants touched on a variety of issues including foreign nations' responses to these sanctions, Iran's economic and military activity, and the issue of humanitarian trade.