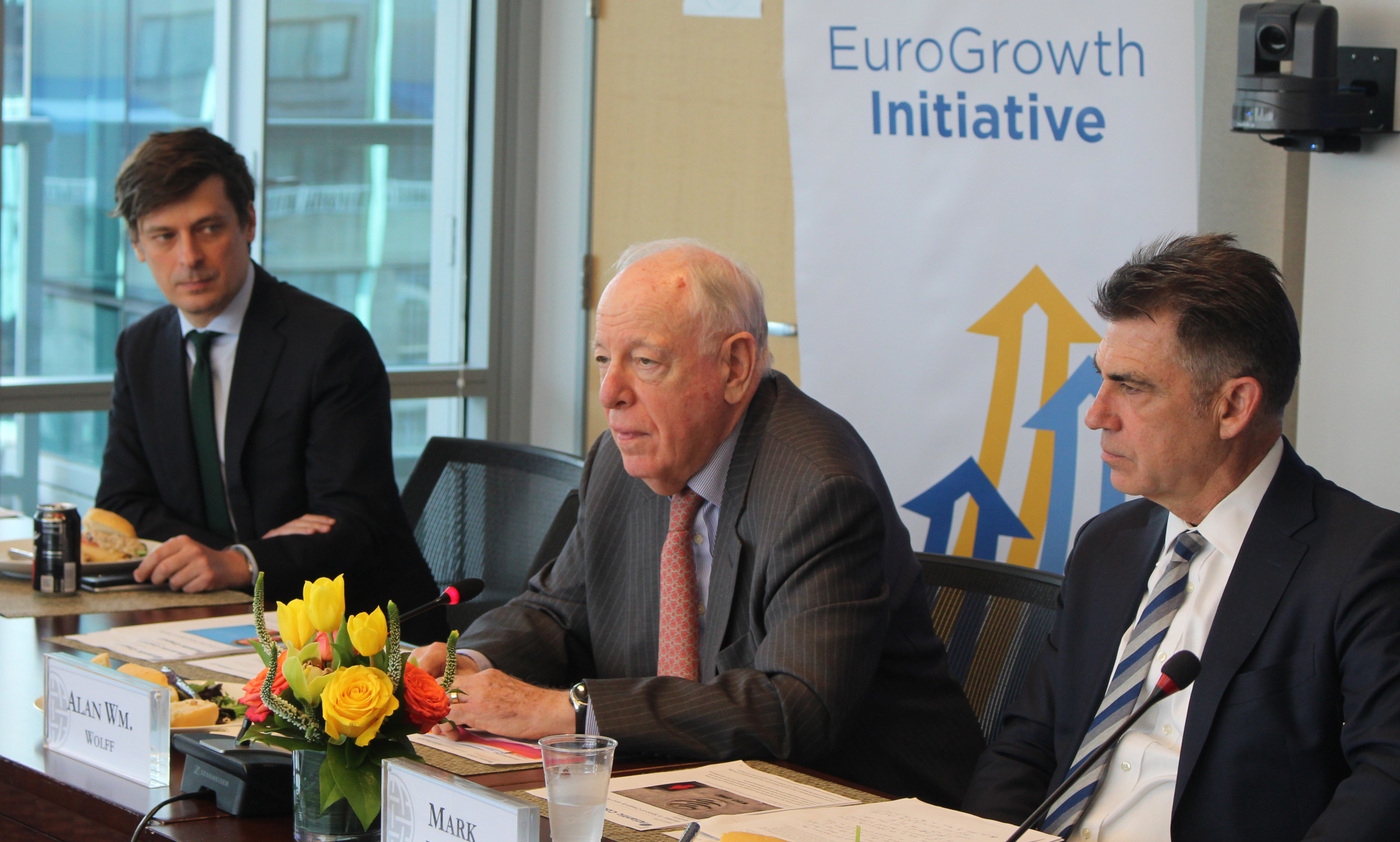 On May 3, the Atlantic Council's Global Business and Economics Program's EuroGrowth Initiative hosted a roundtable discussion on the future of the global trading architecture featuring Ambassador Alan Wm. Wolff, Deputy Director-General of the World Trade Organization (WTO).
Ambassador Wolff addressed ongoing trade tensions in the global economy, and the role the WTO plays and can play to mitigate them. More specifically, he explained the current impasse of the WTO's appellate body, which threatens to paralyze future trade dispute resolution. Ambassador Wolff also provided a long-term perspective of geopolitical trade dynamics, from the multilateral spirit of the Doha round negotiations in the early 2000's to the more regional or even bilateral approach of current negotiations.
Mark Linscott, Senior Fellow with the Atlantic Council's South Asia Center and former Assistant US Trade Representative for the WTO and Multilateral Affairs moderated the subsequent discussion that touched on a variety of issues, including the future of multilateralism, adapting the global trading system to new technologies and e-commerce, and how countries can help those adversely affected by globalization.