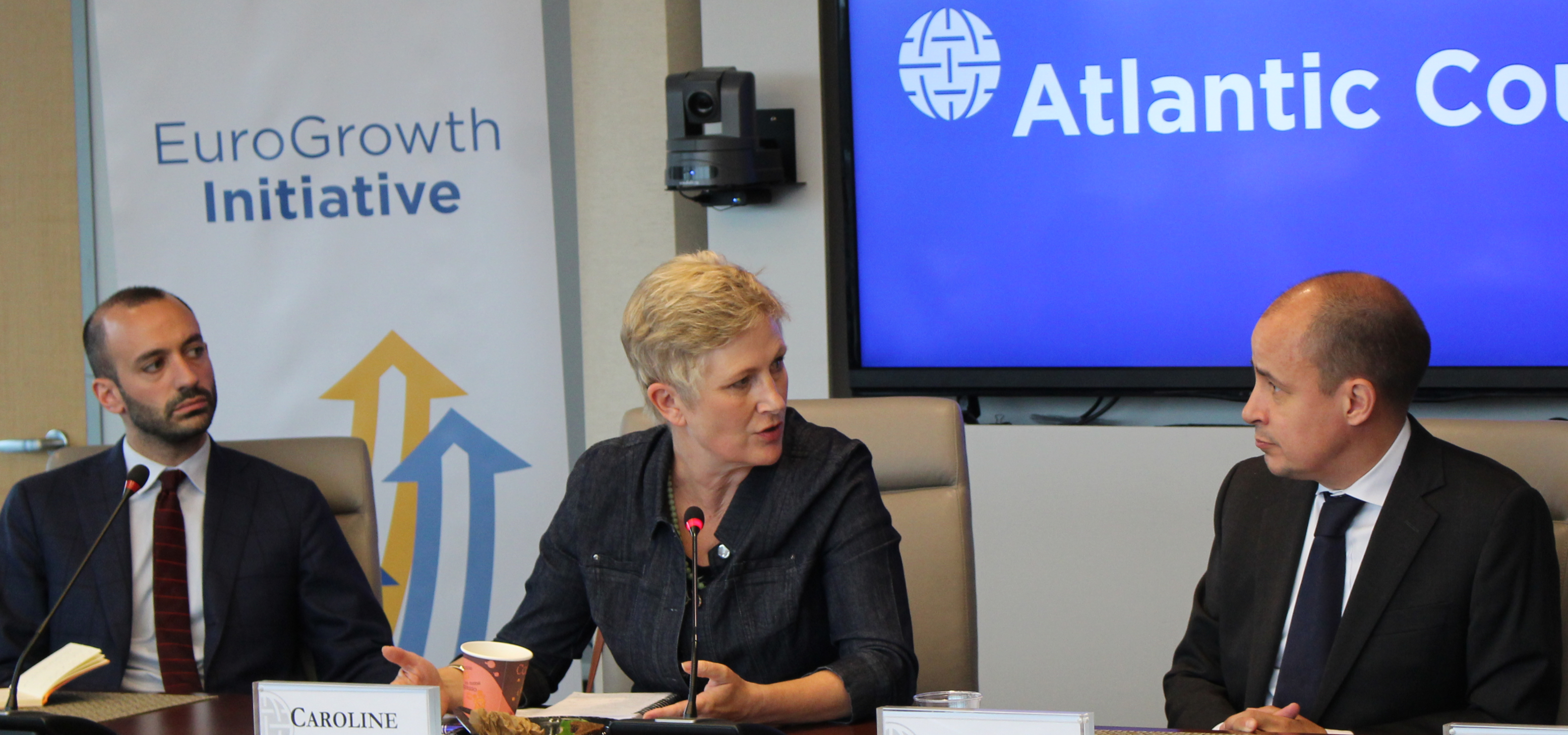 On June 10, the Atlantic Council's Global Business & Economics Program's and Future Europe Initiative hosted a roundtable discussion on the current state and the future of transatlantic ties featuring Caroline Vicini, Deputy Head of the EU Delegation to the United States. The event also served as a farewell to Ms. Vicini, who after several years of distinguished leadership in her current position will be soon leaving Washington, DC.
Ms. Vicini discussed the evolving nature of the transatlantic partnership, placing the current tensions in a longer-term perspective. She also explored what the future of the partnership might look like in coming years, as both the US and European political landscapes continue to evolve. Finally, Ms. Vicini highlighted areas which show more potential for transatlantic cooperation, including security, technology, and how to deal with a rising China.
Benjamin Haddad, Director of the Atlantic Council's Future Europe Initiative, introduced the event and Bart Oosterveld, C. Boyden Gray Fellow on Global Growth and Finance and Director of the Global Business & Economics Program, moderated the conversation. The ensuing discussion with participants touched on topics such as energy cooperation, US and EU sanctions policy towards Iran, and trade tensions.