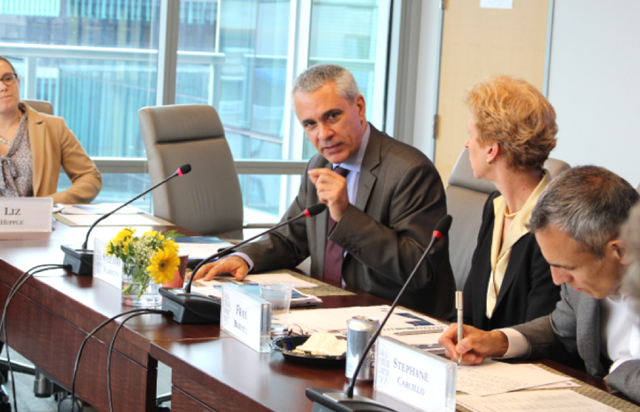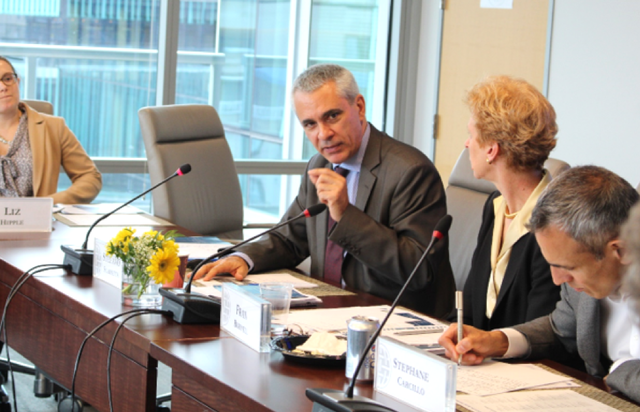 On April 12, the Atlantic Council's Global Business and Economics Program's Inclusive Growth Initiative hosted a roundtable discussion on the future of the middle class in the US and other advanced economies. The event served to present a highly anticipated report by the Organisation for Economic Co-operation and Development (OECD).
"Under Pressure – The Squeezed Middle Class" is the fifth in a series of OECD flagship publications on the trends, causes, and consequences of inequality and the remedies needed to address them. The report provides an in-depth focus on the current situation of the middle class as an economic and social group. In doing so, it documents the pressures and growing risks building up on this group.

Dr. Stefano Scarpetta, Director for Employment, Labour and Social Affairs at the OECD presented the report, together with Stéphane Carcillo, Head of the OECD's Jobs and Income Division. Dr. Fran Burwell, Distinguished Fellow with the Atlantic Council's Future Europe Initiative, moderated the lively debate.

Dr. Scarpetta discussed the major challenges faced by the middle class including diminishing income growth and social mobility, increasing housing and education costs, and uncertain labor market prospects due to automation and technology change. He also presented policy measures and initiatives that will improve prospects and opportunities for the middle class: improving fairness in the taxation system, addressing the increasing cost of living both on housing and education markets, building the skills of middle-class households, reducing risks of over-indebtedness and improving access to business opportunities. The subsequent discussion amongst participants touched on a variety of issues, including the different trajectory exhibited by non-OECD countries, tensions between urban and rural areas, and how to tackle social protection vulnerabilities.

By shedding light on the situation of a group that has traditionally been the main driver of economic growth and a pillar of social stability, the report "Under Pressure: The Squeezed Middle Class" makes a key contribution to the OECD argument and vision for inclusive growth.