Allies: Videos by Ecopetrol and ISA
Sustainability and energy transition: A bet on Colombia's comprehensive development and growth
The way we relate to one another and do business in the world has changed. Beyond delivering results or profits for shareholders, companies are expected to be key players in countries' development and sustainability, acting responsibly with the environment and society to ensure a better future for all.
Colombia and the United States have established and strengthened bilateral ties, jointly advancing in this global dynamic, always coordinating around the shared values of democracy, security, free trade, and prosperity.
While dialogue and cooperation have been fundamental pillars for a mutually beneficial relationship, in changing environments like the current one, we call for governments and companies to continue evolving, facing challenges, and innovating side-by-side to rebuild our social fabrics, prevent and mitigate the impacts of climate change, and boost economic gains for both countries.
Business leaders across all sectors of Colombian industry play a key role in guaranteeing these advancements, promoting sustainable development, and maintaining a robust bilateral relationship with the United States, ensuring that Colombia remains the United States' closest strategic partner in the Western Hemisphere.
For the energy and oil and gas sector, in particular, our contribution and commitment are to maintain responsible, ethical, safe, and efficient operations, contribute to ecosystem conservation and biodiversity, be guarantors of the energy transition and infrastructure, and promote the development and well-being of communities to consolidate sustainable strategies that result in improvements in their quality of life. Likewise, we must take important steps in the integrated hydrocarbon chain, electrification, diversification, and the decarbonization of operations through investments in new non-conventional energy businesses.
By doing this, we all win.
On June 1st, the Adrienne Arsht Latin America Center published its first book Allies: 28 Bold Ideas to Reimagine the US-Colombia Relationship. To view book contents and more visual essays, click here.
In partnership with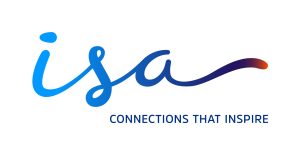 A roadmap for a new type of engagement
This moment opens the door for a reimagined US partnership with Colombia based on a shared vision for a more prosperous, inclusive, and sustainable future.