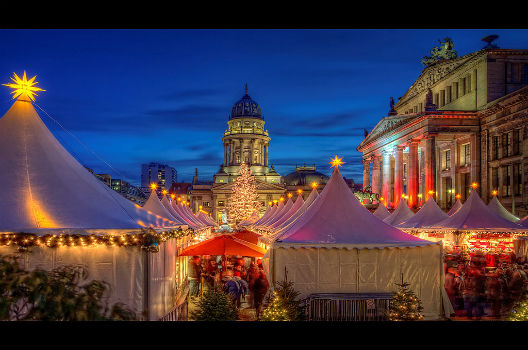 THIS WEEK'S KEY TAKE-AWAYS
EU strengthens anti-dumping measures, angering China
Ukraine trade deal adapted to Dutch demands
Leaders of EU-27 agree Brexit transition plan

BRUSSELS IN BRIEF
EU enacts stronger trade defenses to combat dumping
On December 13, the European Council struck a new deal to update trade instruments to fight unfair trading practices. Although more liberal trading countries such as the UK have traditionally blocked stricter measures, the new rules will now allow the EU to enact higher anti-dumping tariffs and expedite investigations into unfair trade. Previous rules capped tariffs on Chinese steel at 21 percent, compared to 266 percent under tighter regulations in the US, and EU authorities have said that this move will better protect EU industries feeling left behind by globalization. China has already appealed to the World Trade Organization against what it says are "unfair" anti-dumping trade defenses both in the EU and US.
Read more:
Council of the European Union: Press Release
EU Observer: EU countries agree to reinforce trade defence
EurActive: EU squares up for battle over Chinese dumping
EU leaders concede Dutch demands on Ukraine association agreement
At the European summit on December 15, EU leaders negotiated with Dutch Prime Minister Mark Rutte to limit the scope of the EU-Ukraine agreement. Dutch voters previously rejected the deal in an April referendum out of concerns that it was the first step toward Ukrainian EU membership and obligated the bloc to provide financial and military assistance to the country. While the deal did not include any such arrangements in its previous form, Rutte successfully argued to include explicit provisions preventing such assistance and clarifying that the agreement was not an automatic path to membership. He made a pitch to Dutch voters to accept the new plan, arguing that rejecting the updated version would be a "present" to Russia and its "increasingly aggressive" foreign policy. In a parallel measure, the Council also voted to extend sanctions against Russia for another six months. The Ukraine deal must now go before the Dutch Parliament next week for ratification, and will become void if it does not pass despite approval from the other 27 EU member states.
Read more:
Reuters: EU agrees Dutch demands on Ukraine deal to avoid 'present for Russia'
Washington Post: EU, Netherlands find compromise to enact Ukraine deal

Swiss immigration deal altered
Swiss MPs voted on December 16 on a controversial immigration bill, dropping a provision for a quota on EU workers in Switzerland. The bill went to Parliament following a 2014 referendum, in which pro-quota advocates won by 0.3 percent. Final bill made no mention of a quota, however it did extend "guidelines" to employers, allowing them to prioritize workers already in Switzerland over those coming in from the EU. The European Commission had expressed concern over the bill, as it would infringe upon the deal between the Union and Switzerland that grants the latter access to the single market.

Read more:
Reuters: EU says Swiss immigration law seems to go in right direction
BBC: No quotas in 'compromise' Swiss immigration bill

Click here to read the full edition of EUSource.
ture of Italian banks after referendum in limbo