As the global community continues to grapple with the coronavirus (COVID-19), the Atlantic Council is open for business. Our business, meetings, and events, however, are occurring virtually. For more information, please read an update from our President and CEO.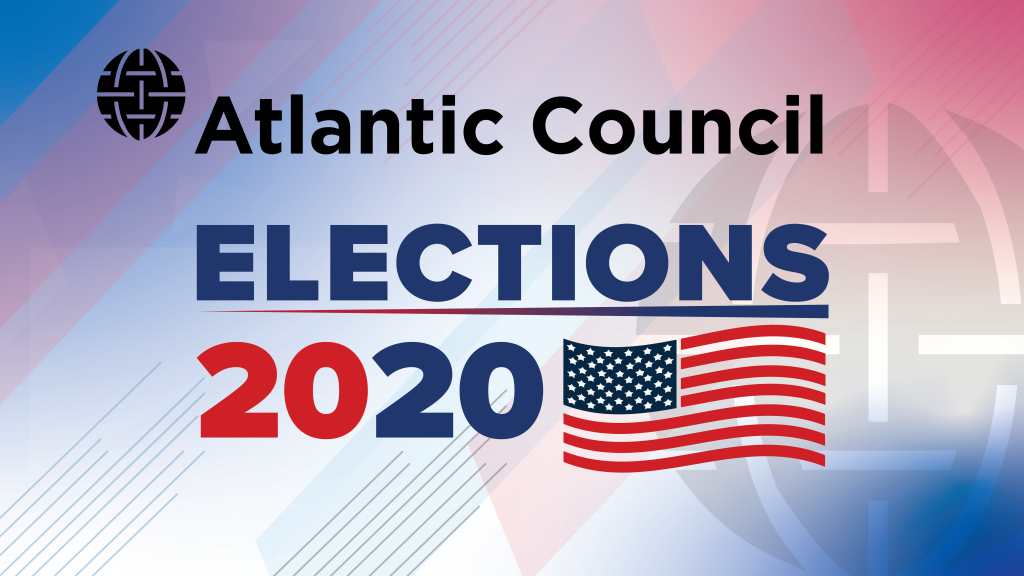 America's role in the world
Join the Atlantic Council for conversations on the most critical issues at the intersection of domestic and international affairs that will influence this year's US elections.
As the Democratic and Republican National Conventions come to a close, Atlantic Council Executive Vice President Damon Wilson checks in with Elections 2020 Co-Chairs Ambassador Paula Dobriansky and Ambassador Colleen Bell to discuss the key foreign policy themes addressed in both conventions, outline the main differences in approach between the two parties, and the road ahead to the elections on November 3.
Featured panelists
Amb. Colleen Bell
Executive Director
California Film Commission;
Former Ambassador to Hungary
Amb. Paula Dobriansky
Senior Fellow
Harvard University Belfer Center;
Former Under Secretary of State for Global Affairs
US Department of State;
Vice Chair
Scowcroft Center for Strategy and Security, Atlantic Council
Moderated by
Damon Wilson
Executive Vice President
Atlantic Council
Powered by