As the global community continues to grapple with the coronavirus (COVID-19), the Atlantic Council is open for business. Our business, meetings, and events, however, are occurring virtually. For more information, please read an update from our President and CEO.
An #ACFrontPage event
Atlantic Council Front Page is our premier live ideas platform for global leaders to discuss the defining challenges of our time.
Atlantic Council Front Page is a new virtual event series featuring top newsmakers across multiple digital platforms. Harnessing the convening power and expertise of the Council's thirteen programs and centers, #ACFrontPage leverages the Council's capabilities in social media, press, and digital outreach to spotlight the world's most prominent leaders and the most compelling ideas across sectors and engage new audiences eager for nonpartisan and constructive solutions to current global challenges. This widely promoted program features the Council's most important guests and content serving as the highlight of our programming each week.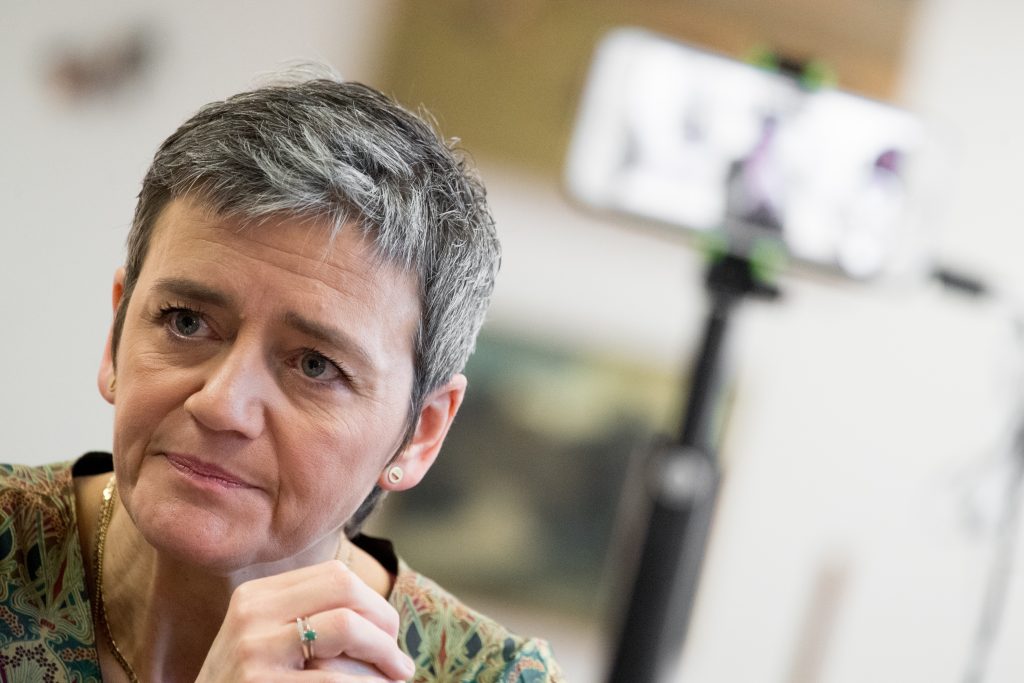 During her 2014 – 2019 term as European Commissioner for Competition, Margrethe Vestager quickly became the face of European Union (EU) anti trust policies. Her probes into the business practices of major US technology firms as well as their tax arrangements with EU member state earned her the nickname of 'the tax lady' by US President Donald Trump while others recognized her as "the most powerful regulator of Big Tech on the planet". Starting with the 2019-2024 mandate under Ursula von der Leyen, Vestager became Executive Vice President of the Commission for a "Europe Fit for the Digital Age", combining her previous competition portfolio with broad authority in leading the EU's strategy for developing digital leadership and technology innovation – one of the major priorities for the current Commission.
Executive Vice President Vestager joins the Atlantic Council for this #ACFrontPage event to discuss the EU's economic strategy in response to the Covid-19 crisis, the outlook for the forthcoming package of EU digital policy initiatives, and growing support in the EU for a stronger focus on so-called digital sovereignty.
The live online conversation will be held on Tuesday, June 23, 2020 from 10:00 a.m to 10:45 a.m. (EDT) via Zoom. In order to join the call, please register below. After registering, you will receive a confirmation email with information on how to join.
Featuring
H.E. Margrethe Vestager
Executive Vice President, A Europe Fit for the Digital Age
European Commission
In conversation with
Mr. Ryan Heath
Senior Editor
POLITICO