On Thursday, November 14, Turkey's Minister of Foreign Affairs Mevlüt Çavuşoğlu addressed a roundtable of distinguished American officials, foreign diplomats, representatives of the private sector and the NGO world on the latest developments in US-Turkey relations and the future of the alliance. The roundtable was organized by the Atlantic Council IN TURKEY in Washington, D.C.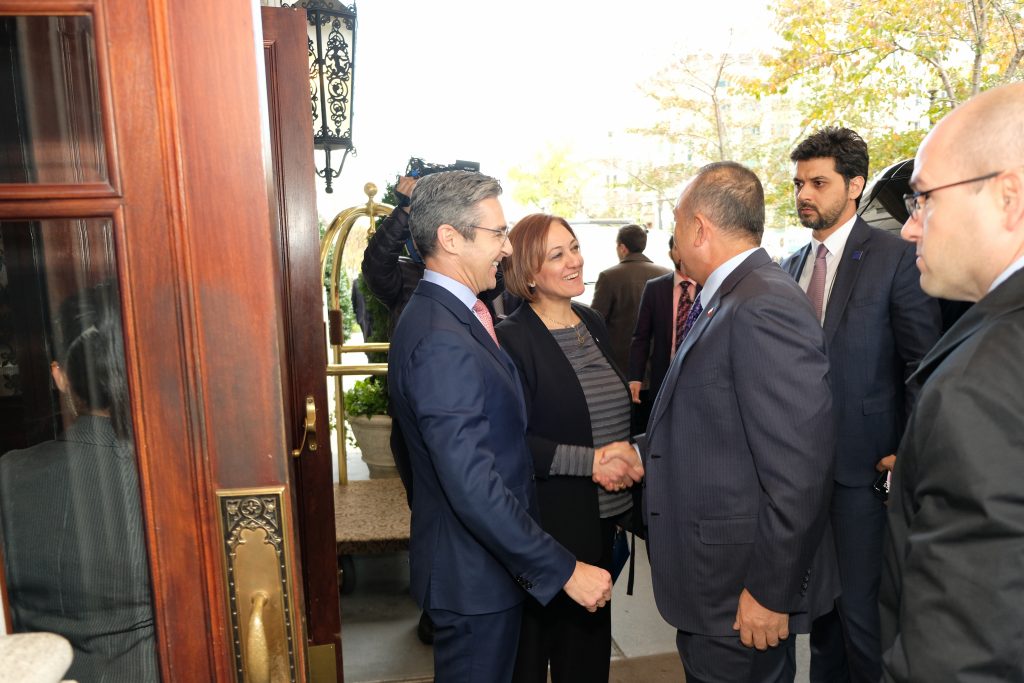 The timely discussion with Minister Çavuşoğlu took place one day after President Donald Trump hosted Turkish President Recep Tayyip Erdoğan at the White House. US-Turkey relations have undergone a dramatic past few months in the wake of President Trump's decision to reduce the US mission in Syria and Turkey's subsequent operation in Syria.

Following introductory remarks by Atlantic Council Executive Vice President Damon Wilson and Atlantic Council Turkey Representative and Atlantic Council IN TURKEY Director Defne Arslan, Minister Cavuşoğlu addressed the critical issues in bilateral relations, talked about the next steps and answered questions from the roundtable participants moderated by Damon Wilson.