As the global community continues to grapple with the coronavirus (COVID-19), the Atlantic Council is open for business. Our business, meetings, and events, however, are occurring virtually. For more information, please read an update from our President and CEO.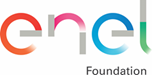 In collaboration with the Enel Foundation
Please join the Global Energy Center and the Enel Foundation for a private, off-the-record workshop organized on the sidelines of the Global Energy Forum, part of Abu Dhabi Sustainability Week, on Monday, January 18th, at 10 am EST that will feature a discussion of the possible trajectories of the post-COVID energy system in the runway for COP 26: climate, geopolitics, finance. The event will feature Thomas Weight, Equinor's Energy Perspectives project manager, and Brent Wanner, the International Energy Agency's power sector modeling and analysis lead for the World Energy Outlook, who will discuss how their assumptions and models of the key trends in the energy system have been reshaped by the coronavirus pandemic.
As we emerge from the coronavirus crisis, countries will need to reckon with the economic and social damage that has been wrought, but the need to meet energy security, energy access, and climate goals will only grow more urgent. How this crisis will affect long-term consumption patterns, impact producers and reshape energy geopolitics, and impact our ability to achieve climate goals remain open and critical questions. In this workshop, participants will discuss the potential scenarios and pathways for the post-COVID energy system, assess and measure the risks and opportunities presented by those scenarios, and evaluate how these changes to the global energy system may reshape global geopolitics and geopolitical fault lines. The substance of the discussion will lay the groundwork for a forthcoming Atlantic Council report on the future of the global energy system.
This workshop will be part of the Atlantic Council Global Energy Forum, which annually convenes in coordination with Abu Dhabi Sustainability Week and gathers the world's top energy and foreign policy decision-makers to set the global energy agenda for the year ahead and examine the longer-term geopolitical and geoeconomic implications of the changing energy system.
This event will be conducted over Zoom. Participants will be able to join the conversation using the chat feature to submit questions and comments during discussion. After the featured speakers have made their opening remarks, participants will also be welcome to use the 'raise your hand' feature, and the moderator will ask them to unmute themselves to ask their question or make a comment. The workshop will be off-the-record and the Chatham House Rule applies. Please register below to receive Zoom information.