President, Korea Energy Economics Institute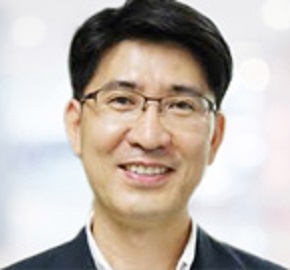 Dr. Yongsung Cho became president of Korea Energy Economics Institute (KEEI) on July 5, 2018. Dr. Cho serves as a professor of department of food & resource economics and director of institute of life science and natural resources in Korea University. He is also an adjunct professor at the Green School, a graduate school committed to the area of energy and environment by collaborating between Korea University and Korea Advanced Institute of Science and Technology. He has been a member of presidential committee on green growth since April 2017. In addition, he is a member of the National Environmental Policy Council under the Ministry of Environment of Republic of Korea and appointed a chairperson in the division of climate change and air quality as well. Previously, Dr. Cho was a vice president of the development and external affairs in Korea University and a research fellow at the Korea Energy Economics Institute.
His research interests are in the area of energy and climate policy in Korea in a comparative context with particular reference to East Asia, covering China and Japan. In particular, Dr. Cho has explored the emission trading scheme and policy measures to stimulate the development and deployment for cleaner and more efficient renewable energy technologies in his researches. He led a ten-year research project on climate change specialization with the support from the Ministry of Environment between 2006 and 2016. Dr. Cho received Environment Minister's Award twice, in 2007 and 2014. Dr. Cho received his PhD in applied economics from the University of Minnesota at St. Paul.
Subscribe to our newsletter
Sign up to receive our weekly DirectCurrent newsletter to stay up to date on the program's work.