Reporter and Anchor, CNBC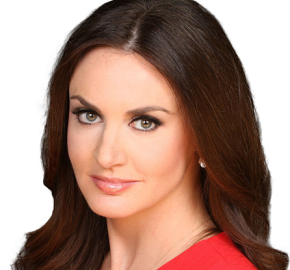 Hadley Gamble is CNBC's anchor based in Abu Dhabi. Hadley anchors Capital Connection from CNBC's Middle East headquarters based within Abu Dhabi Global Markets. In addition, she also fronts CNBC's popular documentary franchise, Access: Middle East where she speaks to world leaders, international CEOs and philanthropists. Recent guests include Egyptian President Abdel Fattah el-Sisi, Lebanon's Prime Minister Saad Hariri, Saudi Foreign Minister Adel Al-Jubeir and HRH Princess Reema bin Bandar Al-Saud.
Hadley has also profiled some of the biggest names in business including the man behind the world's tallest tower, Emaar chairman Mohammed Alabbar, bitcoin brothers Tyler and Cameron Winklevoss, and the only Western investor to hold a telecom license in North Korea, billionaire Egyptian businessman Naguib Sawiris. Hadley regularly reports for CNBC from the World Economic Forum in Davos, moderating panels on topics ranging from the geostrategic outlook for the Middle East to the future of education and infrastructure.
Hadley is also a passionate advocate for women in the workplace and their advancement across the Arab world. She moderated the first ever women's business forum in Saudi Arabia and provided exclusive content to CNBC as the Kingdom lifted its decades-old driving ban.
An experienced journalist, Hadley has also worked for ABC News and Fox News in Washington DC producing news programmes and covering national and international political events, including the 2008 Presidential Debates, Election Night 2008 and the Inauguration of US President Barack Obama.
Subscribe to our newsletter
Sign up to receive our weekly DirectCurrent newsletter to stay up to date on the program's work.