Chairman and Chief Executive Officer, Institute of Energy Economics, Japan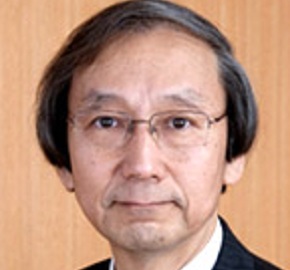 Masakazu Toyoda is currently the chairman and chief executive officer of the Institute of Energy Economics, Japan (IEEJ). Prior to starting at the IEEJ in 2010, Mr. Toyoda served as the secretary general at the Secretariat of Headquarters for Space Policy in Japan. During this time, he also served as a special adviser to the cabinet on the Asian economy and climate change. In 2007, Mr. Toyoda was appointed vice minister for international affairs. One year prior, he became the director general of the Trade Policy Bureau. Before this appointment, Mr. Toyoda served as director general for manufacturing industries policy from 2002 to 2006.
During the period between 1987 and 2001, Mr. Toyoda served in a variety of roles within the International Trade Policy Bureau, including director of international trade and policy planning; director of the tariff division of the Economic Affairs Department; director of the Americas division; director general of the International Economic Affairs Department, and director general of the Multilateral Trade System Department.
Mr. Toyoda began his career in energy at the Energy and Resources Agency in Japan in 1975, first with the Petroleum Department and then with the Alternative Energy Department, before moving to the International Energy Agency in 1983. He earned a law degree from the University of Tokyo, and a master's degree in public affairs from Princeton University's Woodrow Wilson School of Public and International Affairs.
Subscribe to our newsletter
Sign up to receive our weekly DirectCurrent newsletter to stay up to date on the program's work.