Global Director, Fuel Integrity Programs, SGS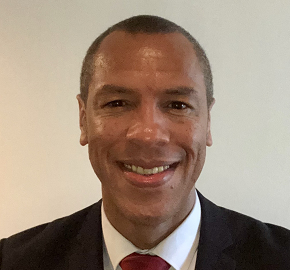 Mr. Nasri is the Global Director for Fuel Integrity Programs at SGS. He holds degrees in Biology and Chemistry from the University of Science in Casablanca and a Quality Management degree from the European Organization for Quality located in Brussels. He has worked as Director of Research and Development at the Quality Control Laboratories for Stellram, an Allegheny Technologies company specializing in the design and manufacturing of tungsten carbide cutting tools. In 2000, Mostafa joined the head office of SGS in Geneva as Global Quality Manager for Governments and Institutions Services. In 2006, he took on the additional role as Director of Product Conformity Assessment, a position designed to support governments implementing trade facilitation policies and compliance of imports with applicable standards and technical regulations. Since 2011, Mostafa has served as the Global Quality Manager for SGS Oil, Gas, and Chemicals in addition to Global Director of Fuel Integrity Programs, a position intended to combat excise tax evasion and subsidy abuse caused by fuel fraud.
She is active on the Governing Board of the Natural Resource Governance Institute and Member of its Audit and Finance Committee, and Advisory Board of the Payne Institute at the Colorado School of Mines. She is a program advisor to the Washington based International Tax and Investment Centre, and regular contributor to Geopolitical Intelligence Services and the Executive Sessions on the Political Economy of Extractive Industries at Columbia University in New York. She is a non-Resident Scholar at the Carnegie Middle East Centre and a Fellow at the Lebanese Centre for Policy Studies. She is also involved in the OECD Policy Dialogue on Natural Resource-based Development and lectures at the Blavatnik School of Government at Oxford University, University of Surrey in the UK, and Saint Joseph University in Beirut.
Subscribe to our newsletter
Sign up to receive our weekly DirectCurrent newsletter to stay up to date on the program's work.