Senior Vice President, Political Risk and Public Policy/Environmental, Social and Governance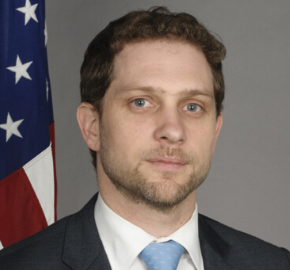 Jon Finer is head of Political Risk and Public Policy at Warburg Pincus, a global investment firm. He is also an Adjunct Senior Fellow at the Council on Foreign Relations, a Visiting Lecturer at Princeton's Woodrow Wilson School, and an adviser at the Reiss Center for Law and Security at New York University Law School. Before entering the private sector, Jon spent more than seven years in the Obama Administration, including in the Office of the White House Chief of Staff, the National Security Council, and as Chief of Staff and Director of Policy Planning at the US Department of State. He is co-founder and Chairman of the International Refugee Assistance Project, and serves on the board of the Truman National Security Project, and the advisory boards of National Security Action, and Foreign Policy For America. He began his career as a journalist, first at the Far Eastern Economic Review in Hong Kong, and then as a foreign and national correspondent for The Washington Post, covering conflicts in Iraq, Lebanon, Gaza and Georgia. He holds a J.D. from Yale Law School, an M.Phil in International Relations from University of Oxford, where he was a Rhodes Scholar, and an undergraduate degree from Harvard.
Subscribe to our newsletter
Sign up to receive our weekly DirectCurrent newsletter to stay up to date on the program's work.