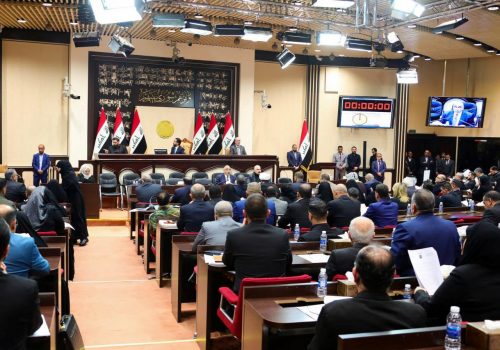 Mon, Jan 6, 2020
The Iraqi parliament vote to remove US troops confirms that if Iraqis are cornered and forced to choose between the United States and Iran, they will find it safer to choose Iran.
MENASource by Abbas Kadhim,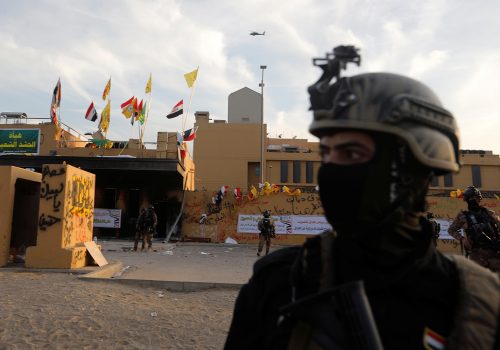 Wed, Jan 1, 2020
The attention on Iraq will shift away from the protesters and the reforms they are calling for to the "more newsworthy" events in the Green Zone and the aftermath of the attack on the US Embassy.
New Atlanticist by Abbas Kadhim,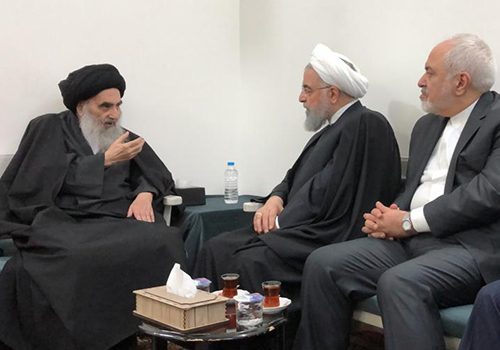 Mon, Jul 15, 2019
As Iraq's Grand Ayatollah Ali Sistani and Iran's Ayatollah Ali Khamenei age, the international community of Shia Muslims faces a looming void in religious and political leadership.
Issue Brief by Abbas Kadhim, Barbara Slavin,
Dr. Abbas Kadhim leads the Atlantic Council Iraq Initiative. He is an Iraq expert and author of Reclaiming Iraq: The 1920 Revolution and the Founding of the Modern State. Most recently, he was a senior foreign policy fellow at Johns Hopkins University's School of Advanced International Studies. He was formerly an assistant professor of national security affairs and Middle East studies at the Naval Postgraduate School in Monterey, California and a visiting assistant professor at Stanford University. He also previously held a senior government affairs position at the Iraqi Embassy in Washington, DC. His books include Governance in the Middle East and North Africa and The Hawza Under Siege: Studies in the Ba'th Party Archive. He earned a PhD in Near Eastern Studies from the University of California, Berkeley.