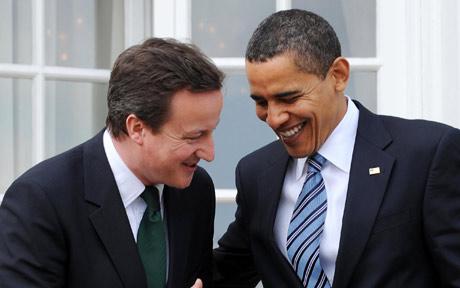 During David Cameron's first visit to Washington as Britain's Prime Minister, a new Atlantic Council issue brief calls for the White House and Senate to act to ratify the U.S.-UK and U.S.-Australia Defense Trade Cooperation Treaties. To affirm the U.S.-UK special relationship, and to advance timely military, economic and diplomatic interests, Cameron's visit is the ideal occasion for Washington to move on a treaty signed more than three years ago.
"We now have the best chance since the treaties' submission to Congress to move towards ratification. The goal should be to vote the treaties out of the Senate Foreign Relations Committee before the August recess and obtain the full Senate's advice and consent in October."
This brief follows on The Hill's publication of "Help Our Friends Fight with Us," an op-ed by the Atlantic Council International Security Program authors, and an event held at the Council in June entitled "US-UK Special Relationship for the 21st Century."
Jonathan Ruemelin is a Program Assistant with the Program on International Security.

Damon Wilson is Vice President and Director of the International Security Program at the Atlantic Council. He formerly served as a career official in the U.S. government, most recently as Senior Director for European Affairs at the National Security Council.

Jeff Lightfoot is Associate Director of the Program on International Security.