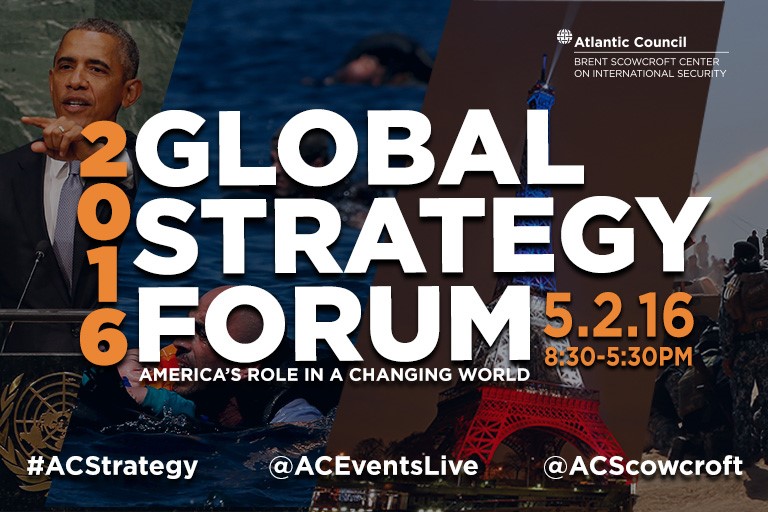 The Atlantic Council is pleased to invite you to the 2016 Global Strategy Forum: America's Role in a Changing World, on May 2, 2016 from 8:30 a.m. to 5:30 pm. This highly anticipated event will be staged at the Council's headquarters in Washington, DC. This forum is hosted by the Atlantic Council's Strategy Initiative, supported by the Brent Scowcroft Center on International Security. On May 3, we will also hold Global Strategist Roundtables, by invitation only. If you are interested, please contact [email protected].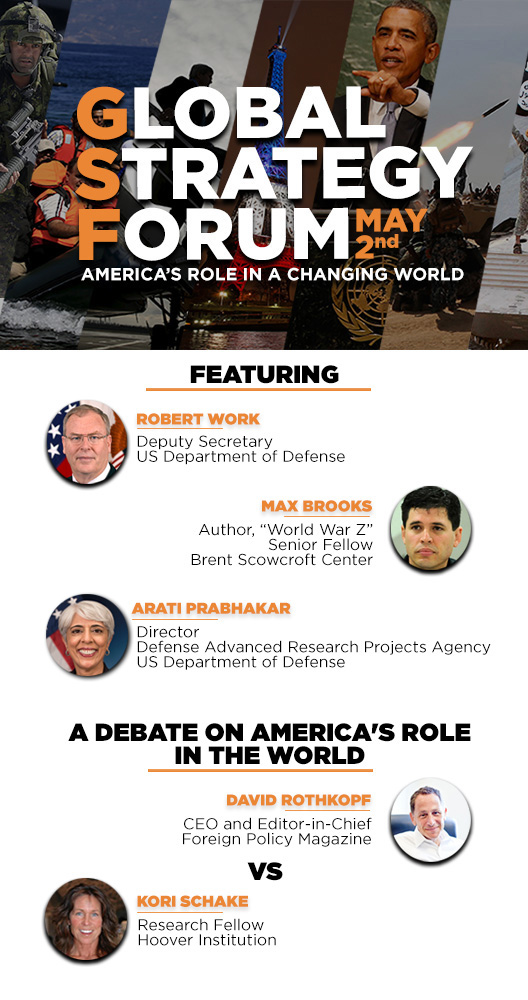 During this exclusive multi-format event, the Atlantic Council's key partners and leading experts in the strategy field will convene to discuss how America should operate in a rapidly changing and dynamic world. The main guiding themes of the forum will be: Strategic Foresight, Challenges and Opportunities for America, and Strategic Solutions. It will feature TED-style talks, a formal, moderated debate on America's Role in a Changing World, as well a final keynote address by Deputy Secretary Robert Work on how fiction and art can help the Third Offset Strategy succeed. In addition, the event will feature exhibits from the Art of Future Warfare project, including posters, readings, graphic art, and more.
Despite the vitriolic political climate, in this election year it is more important than ever to encourage a bi-partisan conversation on America's strategy for a shifting global context, which is the overarching goal of the Strategy Initiative and the Global Strategy Forum.