Lessons from the Paris Summit for a New Global Financing Pact
French President Emmanuel Macron has hosted the Summit for a New Global Financing Pact on June 22-23 in Paris "to rethink the global financial architecture" and to mobilize financial support for developing and low income countries (DLICs) facing the challenges posed by excessive debt, climate change, and poverty. Despite the grand title of the gathering, it has just produced a road map—basically a list of events and meetings in the next year and a half—and a score of progress reports on previous pledges by countries and international organizations.
The completion or near completion of those measures is indeed helpful to DLICs, even if the measures fall short of what is needed—the sustainable development gap of those countries has been estimated to be $2.5 trillion per year. What the DLICs really need are concrete initiatives and the less said about grand strategy the better. Dressing those initiatives up as parts of a "new global financial architecture" risks conflating them with the geopolitical conflict centered around changing or preserving the current world order. That conflation will only make it more difficult to develop the international consensus required to adopt those measures.
The Paris Summit showcases the potential and limits of the plurilateral approach
The Paris Summit brought together senior representatives of about thirty-two countries, international organizations such as the World Bank (WB) and the International Monetary Fund (IMF), civil society organizations advocating debt relief and climate financing for DLICs, as well as private-sector businesses. Besides Macron, presidents and prime ministers from South Africa, Brazil, Germany, China, and a dozen or so African countries attended. The United States was represented by Treasury Secretary Janet Yellen and Special Climate Envoy John Kerry. The Summit represents an example of a plurilateral approach where a relatively small group of countries get together around a common agenda instead of the multilateral approach involving all members of the international community. Other examples include the World Trade Organization (WTO), which has been able to push through a few plurilateral trade agreements on specific issues, having failed to facilitate any round of multilateral trade liberalization since its inception in 1995; and the IMF which has recognized that working with smaller groups of like-minded countries can be a practical way forward. 
The Paris Summit exhibited the potential and limitations of the plurilateral approach. The results of the Summit were contained in the Chair's summary of discussion, essentially reflecting participants' appeals and statements of wishes rather than new commitments by countries. In fact the United States—a key country in any international undertaking—has been lukewarm at best about several proposals to raise funding, including worldwide taxation of CO2 emission in shipping and aviation, of financial transactions, and of fossil fuels in general. Yellen reiterated that multilateral development banks (MDBs) should try to optimize the use of their balance sheets to provide more finance to climate-related projects before asking members for more capital. 
Concrete results from the Paris Summit
Nevertheless, the Paris Summit managed to produce two sets of results. One is a Road Map highlighting important events and meetings such as the G20 Summit in September in New Delhi and the IMF/WB annual meetings in October in Marrakech. Also noteworthy is the meeting of the 175-member International Maritime Organization in July to discuss the idea of taxing emissions from shipping, and the United Nations Summit on the Future in September 2024. The road map is useful in focusing international attention on important gatherings to push for further progress on the various commitments and initiatives already on the table.
More useful to DLICs are announcements of the completion or near completion of previous pledges. Specifically, President Macron expressed confidence that the 2009 pledge by developed countries to spend $100 billion a year to help DLICs deal with the impacts of climate change will be fulfilled later this year. The OECD has reported that in 2020 the total amount reached $83 billion—the failure to meet this promise on time has been a disappointment for DLICs. More positively, the IMF reported that it has met its goal of asking countries with excess SDR reserves to re-channel $100 billion of the SDRs allocated in 2021 to help DLICs—with $60 billion pledged for its Resilience and Sustainability Trust (RST) and Poverty Reduction and Growth Trust (PRGT). In particular, the RST is aiming to help DLICs deal with climate change through an exception to the short-term nature of IMF lending, offering loans with a 20-year maturity and a 10-year grace period.
The WB also outlined a toolkit that had been in the works for some time and includes offering a pause in debt repayments during extreme climate events (but only for new loans, not existing ones), providing new types of insurance for development projects (to help make those more attractive to private sector investors), and funding advance-warning emergency systems. In particular, it has announced the launching of a Private Sector Investment Lab to develop and scale up solutions to barriers to private investment in emerging markets. Progress has been reported in efforts by MDBs, especially the WB, to optimize their balance sheets according to the G20-endorsed Capital Adequacy Framework in order to be able lend $200 billion more over 10 years—with the hope of catalyzing a similar amount of investment from the private sector (which is easier said than done).
Most concretely, after years of procrastination, the official bilateral creditor committee agreed to restructure $6.3 billion of Zambia's bilateral debt, a portion of its total public external liabilities of more than $18 billion. The deal extends maturities of bilateral debt to 2043, with a 3-year grace period; an interest rate of 1 percent until 2037 then rising to a maximum of 2.5 percent in a baseline scenario; but up to 4 percent if Zambia's debt/GDP ratio improves sufficiently. In the baseline scenario, the present value (PV) of the debt will be reduced by 40 percent, assuming a 5 percent discount rate. This is lower than the 50 percent PV haircut accorded to some other countries in debt crises and is insufficient to meaningfully reduce Zambia's debt load. Nevertheless it is helpful, especially in allowing Zambia to receive a $188 million disbursement from its $1.3 billion IMF program. The deal was reached contingent on Zambia negotiating comparable agreements with its private creditors and after the multilateral development banks (MDBs) pledged to provide concessional loans and grants to DLICs in crises. 
Key takeaways
First and foremost, the results of the Paris Summit show that it is useful to maintain pressure on governments and international organizations to deliver on their pledges and commitments to various initiatives, as well as to agree to new ones to help DLICs. Even though each of the measures is insignificant compared to the overall needs, cumulatively many of them can provide tangible support to DLICs.  
Secondly, progress on any of these initiatives requires agreement by all key countries, including China. For example, the Zambia debt restructuring deal was achieved only when China's preferences have been honored—including no cut in the principal amount of debt, relying instead on maturity extension and low interest rates; classifying several loans including from China Development Bank as commercial, not official; and requiring other creditors including MDBs and private sector investors to participate on a comparable basis in the debt relief. Hopefully, the Zambia deal can represent a template to speed up the restructuring process for DLICs, as flagged in an earlier Atlantic Council post.
And that leads to the last takeaway from the Paris Summit, mentioned earlier. Countries should not let debt alleviation and climate change mitigation initiatives be used as political scoring points in the geopolitical conflict between the West and China. This will make it difficult to build the consensus required to move forward in these efforts.
---
Hung Tran is a nonresident senior fellow at the GeoEconomics Center, Atlantic Council, and former executive managing director at the Institute of International Finance and former deputy director at the International Monetary Fund.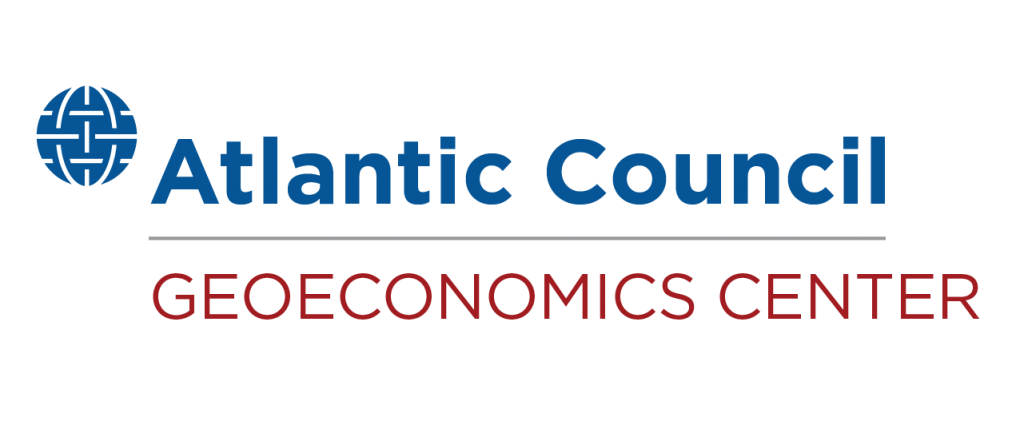 At the intersection of economics, finance, and foreign policy, the GeoEconomics Center is a translation hub with the goal of helping shape a better global economic future.