There is an urgent need to restore confidence in the open, rules-based system the US and its allies have championed over the past 75 years. On the current path, the United States and Europe will slowly cede global economic leadership to a rising power and a fractured world. The devastation wrought by COVID-19 will only accelerate these trends. Our ambition is to help change this trajectory.
The GeoEconomics Center is organized around three pillars—the Future of Capitalism, Future of Money, and the Economic Statecraft Initiative.
Our three pillars


The system created in the aftermath of World War II unleashed the greatest period of economic prosperity the world has ever seen. But it is time for reform. Free markets and international cooperation provide the best architecture to rejuvenate capitalism.


The race for the future of money is on and the West is falling behind. The GeoEconomics Center is focused on the rise of central bank digital currencies and the long-term health and future of the Euro and the Dollar.



The US and its allies must determine new rules of the road for economics in national security. The most impactful and controversial tools of American power – from sanctions to tariffs – are misunderstood and often overused.

A visualization series
EconoGraphics
Econographics is the Atlantic Council's timely take on important issues pertaining to the global economy. Our EconoGraphics visualize complex economic and political ideas in a compelling and intuitive fashion.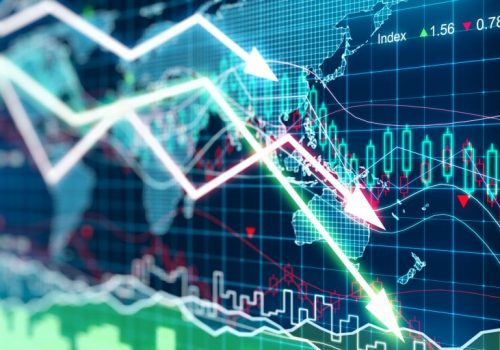 Mon, Aug 31, 2020
Key economic indicators for Japan, UK, European Union, and the United States.
Read More

Tue, Sep 8, 2020
What exactly is a Central Bank Digital Currency (CBDC) and how is it different than your credit card?
EconoGraphics by GeoEconomics Program and Belfer Center for Science and International Affairs

Sun, Jul 26, 2020
Our new fiscal firepower heat map, updated through June, shows how G20 COVID-19 crisis spending now compares to the Global Financial Crisis. While nearly every country is spending significantly more than a decade ago, China is still spending less.
EconoGraphics by GeoEconomics Center
Featured commentary and analysis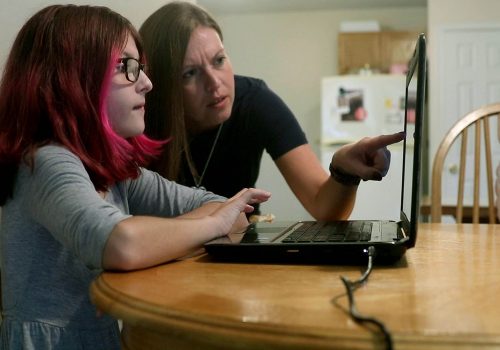 Mon, Sep 14, 2020
Out of this COVID-19 crisis comes the opportunity to reimagine education to better supply today's young generation with the skills to meet the demands of an even more rapidly changing economy; and to recognize and mitigate the burdens of care, disproportionately faced by women, to increase productivity and facilitate economic participation.
New Atlanticist by Nicole Goldin, PhD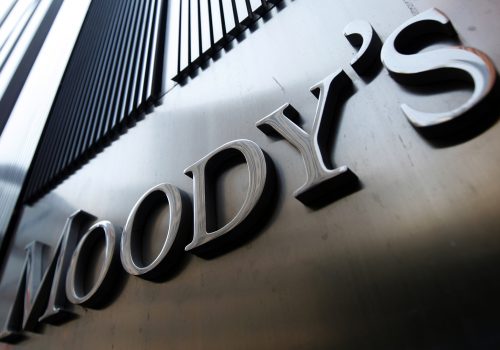 Tue, Sep 8, 2020
Credit rating agencies should offer a nuanced understanding of the unique needs of African nations. The G20 and global regulators have the power to persuade international investors that a little forbearance could save lives and livelihoods
New Atlanticist by Vasuki Shastry and Jeremy Mark
Featured in-depth research and reports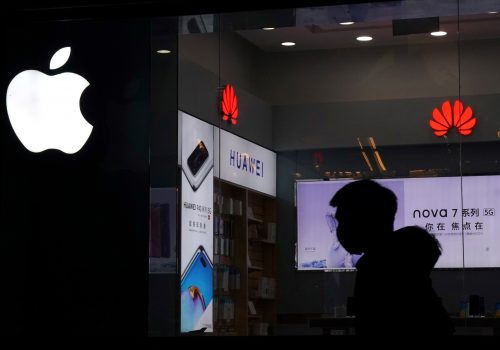 Tue, Sep 8, 2020
The COVID-19 pandemic has exacerbated fragmentation of the postwar world order. Its most poignant manifestation is in an intensifying competition between the United States and China for political and strategic influence. In essence, the post-Cold War globalized economic order has gradually morphed into a "one world, two systems" configuration, edging toward a new Cold War.
In-Depth Research & Reports by Hung Tran

Fri, Sep 18, 2020
Innovative digital technologies will alter global value chains (GVCs) in the decade following COVID-19. As new technology re-shapes the nature of services trade, entire value chains will be disrupted. With trade in services growing 60 percent faster than that of goods, it is clear that the impact of new digital technologies will be widespread.
Report by Jack Daly, Nick Brown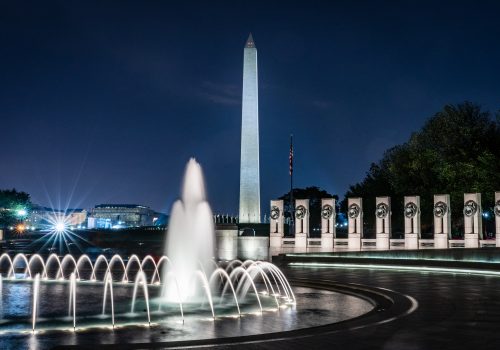 Thu, Jul 9, 2020
Given the many significant challenges America faces today — including high levels of debt, political discord, the rise of China, and the emergence of Asian economies as the drivers of global growth — what is the United States' plan for preserving its great power primacy?
In-Depth Research & Reports by David H. McCormick, Charles E. Luftig, James M. Cunningham
Subscribe for the latest
Sign up for the GeoEcon mailing list to stay up-to-date on our publications and events.
Follow us on Twitter