There is an urgent need to restore confidence in the open, rules-based system the US and its allies have championed over the past 75 years. On the current path, the United States and Europe will slowly cede global economic leadership to a rising power and a fractured world. The devastation wrought by COVID-19 will only accelerate these trends. Our ambition is to help change this trajectory.
The GeoEconomics Center is organized around three pillars—the Future of Capitalism, Future of Money, and the Economic Statecraft Initiative

Our experts review the individual China measures pursued by the US and its Allies and partners within their global political and economic context. Because taxation and accounting have never been so important. And because the whole is more than a sum of its parts, for the military and the markets alike.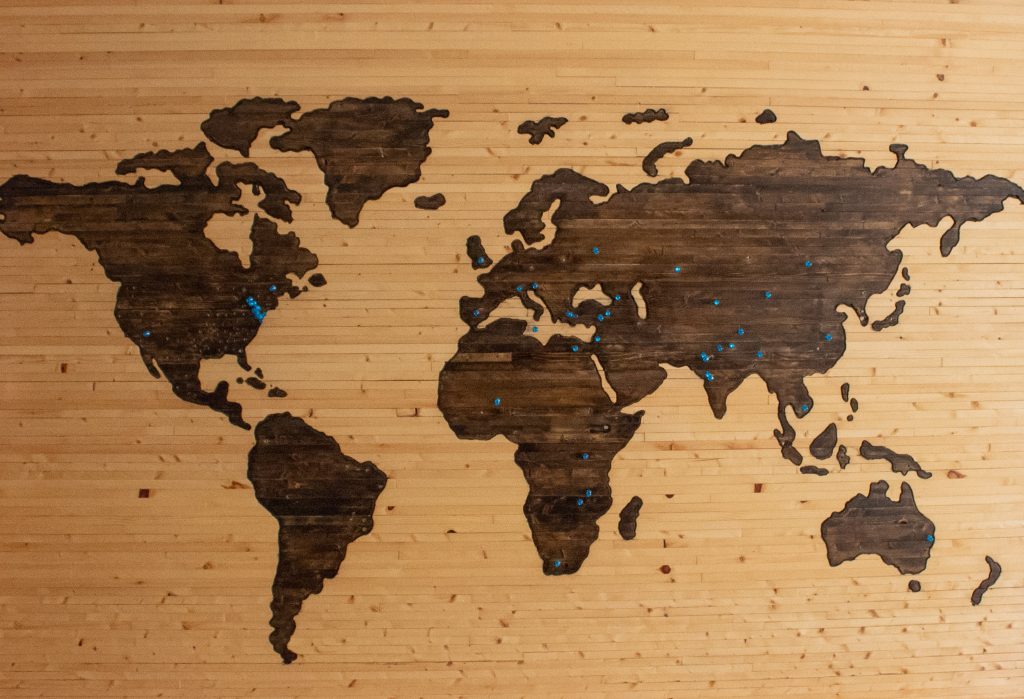 The Global Sanctions Dashboard provides a global overview of various sanctions regimes and lists. Each month you will find an update on the most recent listings and delistings and insights into the motivations behind them.

A visualization series
EconoGraphics
Econographics is the Atlantic Council's timely take on important issues pertaining to the global economy. Our EconoGraphics visualize complex economic and political ideas in a compelling and intuitive fashion.

Tue, Apr 20, 2021
What exactly is a Central Bank Digital Currency (CBDC) and how does the research compare globally?
Read More

Tue, Dec 1, 2020
This Global QE Tracker allows users to compare the major central banks' different quantitative easing policies, offers in-depth breakdowns of each institution's specific QE measures, and explains in clear terms how QE and interest rates work together to produce successful monetary policy.
EconoGraphics by GeoEconomics Center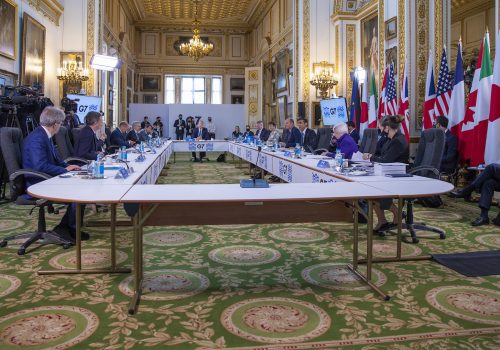 Wed, Jun 9, 2021
The G7 is meeting in person for the first time since the pandemic began. The GeoEconomics Center explains the top seven issues on the agenda and why they matter.
New Atlanticist by GeoEconomics Center
Featured analysis and in-depth reports

Thu, Jul 8, 2021
Spatial inequality is in many ways a macro-critical issue, as it directly interferes with broader sustainable growth goals. As the new Biden administration works to develop solutions to boost rural economies, they need to ensure that all levels of government work closely together to actualize real change.
Issue Brief by Martin Mühleisen

Mon, Jun 14, 2021
Financial regulatory institutions around the world are exploring initiatives to expand the mandatory-disclosure framework to provide meaningful perspective on exposures to climate-related risks. However, the stakes here are high. Mismeasurement can lead to material adverse consequences for economic activity. As a result, any changes will require very careful analysis.
Issue Brief by Barbara C. Matthews

Fri, Jun 11, 2021
Do sanctions violate human rights? Castellum.AI has developed a methodology to determine whether, and how, sanctions from particular countries violate human rights, designating Russia, Pakistan, and Turkey in that order as the biggest violators.
Report by Peter Piatetsky and Julian Vasilkoski
Subscribe for the latest
Sign up for the GeoEcon mailing list to stay up-to-date on our publications and events.
Global Economics Calendar
Our calendar tracks global economic events, major central bank meetings, and economic report releases.
You can download this calendar here.
Follow us on Twitter