There is an urgent need to restore confidence in the open, rules-based system the US and its allies have championed over the past 75 years. On the current path, the United States and Europe will slowly cede global economic leadership to a rising power and a fractured world. The devastation wrought by COVID-19 will only accelerate these trends. Our ambition is to help change this trajectory.
The GeoEconomics Center is organized around three pillars—the Future of Capitalism, Future of Money, and the Economic Statecraft Initiative.
---

Our experts review the individual China measures pursued by the US and its Allies and partners within their global political and economic context. Because taxation and accounting have never been so important. And because the whole is more than a sum of its parts, for the military and the markets alike.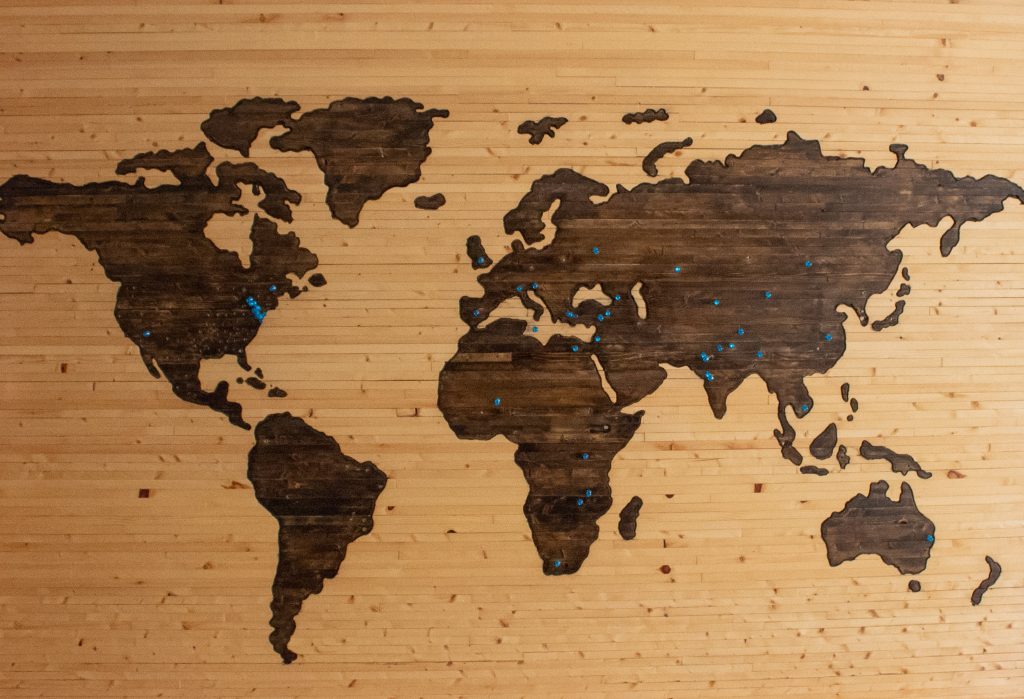 The Global Sanctions Dashboard provides a global overview of various sanctions regimes and lists. Each month you will find an update on the most recent listings and delistings and insights into the motivations behind them.

A visualization series
EconoGraphics
Econographics is the Atlantic Council's timely take on important issues pertaining to the global economy. Our EconoGraphics visualize complex economic and political ideas in a compelling and intuitive fashion.

Tue, Apr 20, 2021
What exactly is a Central Bank Digital Currency (CBDC) and how does the research compare globally?
Read More

Tue, Dec 1, 2020
This Global QE Tracker allows users to compare the major central banks' different quantitative easing policies, offers in-depth breakdowns of each institution's specific QE measures, and explains in clear terms how QE and interest rates work together to produce successful monetary policy.
EconoGraphics by GeoEconomics Center

Mon, Mar 22, 2021
Since their peak in mid-February, Chinese markets have lost $1.3 trillion dollars in value. The market route was likely caused by Beijing's announcement of tighter fiscal policy and worries about inflation risks in America. Nevertheless, it is still unclear if the Chinese can tolerate the kind of volatility capitalist countries are accustomed to.
EconoGraphics by Niels Graham, Josh Lipsky
Featured analysis and in-depth reports

Thu, Apr 1, 2021
A digital euro project is imminent, while the US has yet to officially launch their digital dollar project. Senior Fellow Marc-Olivier Strauss-Kahn asks and answers three important questions: What, why and how?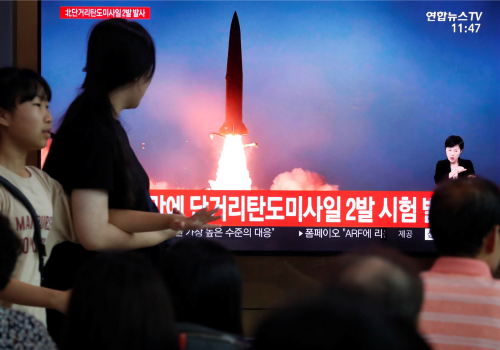 Thu, Mar 4, 2021
A Biden administration North Korea Strategy should continue dialogue with Kim's government, backed by a variety of pressure and enforcement tactics, in order to strive for the goal of arms reduction.
Issue Brief by Andrea R. Mihailescu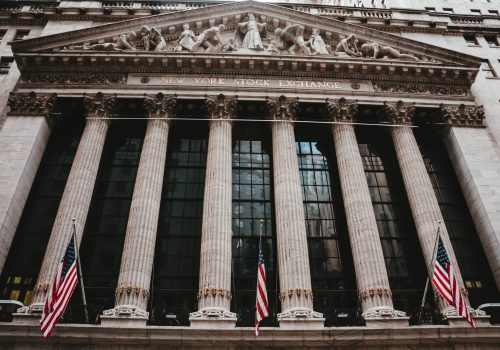 Thu, Feb 25, 2021
The economic and financial forces set in motion by the COVID-10 pandemic—global recession and ultra-loose monetary policies that have driven a cross-border search for higher yield—have contributed to a slow shift of international capital toward China's markets. Now, intensified US-China tensions—especially the targeting of Chinese companies for delisting from US stock markets—have the potential to heighten that trend.
Issue Brief by Jeremy Mark
Subscribe for the latest
Sign up for the GeoEcon mailing list to stay up-to-date on our publications and events.
Global Economics Calendar
You can download this calendar here.
---
Follow us on Twitter
---