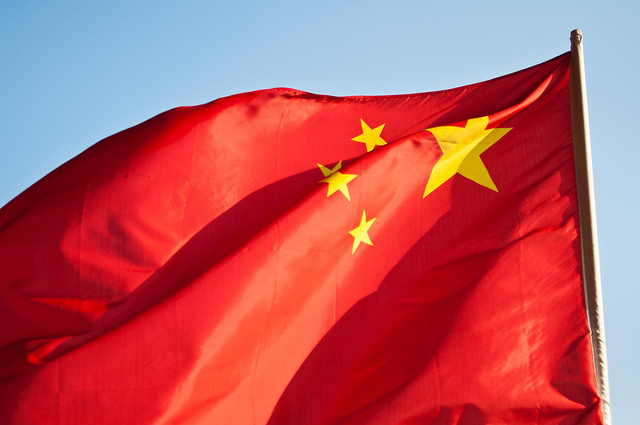 Turkey's $4 billion order for a Chinese missile defense system is a breakthrough for China in its bid to become a supplier of advanced weapons , even though opposition from Washington and NATO threatens to derail the deal.
The winning bid from the China Precision Machinery Import and Export Corp (CPMIEC) to deliver its FD-2000 air defense missile system in a joint production agreement with Turkey is the first time a Chinese supplier has won a major order for state-of-the-art equipment from a NATO member. U.S., Russian and Western European manufacturers were also in the fray.
The decision last week to award the contract to CPMIEC, a company that is under U.S. sanctions for dealings with Iran, North Korea and Syria, surprised global arms trade experts and senior NATO officials. . . .
Turkey signaled on Monday that it could back away from its decision after Washington said it had "serious concerns" about the deal with a sanctioned company for a system that would not be compatible with NATO's other weapons and networks. . . .
Ankara could call off the air defense deal under pressure, but some Chinese and foreign commentators suggested it would still be a symbolic victory for Beijing.
They say Turkey's willingness to choose the FD-2000 over established rivals confirms the rapid technical improvement and competitiveness of China's missile and aerospace sector.
Chinese military experts say the system performed well in live tests for the Turkish Defence Ministry.
It also signals that China's sprawling defense industry is poised to become a low cost supplier of high technology weaponry alongside its rapidly expanding sales of basic military equipment including small arms, artillery, armored vehicles, general purpose vehicles and older generation missiles.
China has displaced the United Kingdom as the world's fifth biggest arms supplier in the five years to 2012, according to SIPRI. . . .
Atilla Sandikli, the chairman of think-tank Bilgesam and a former high-level officer in the Turkish army, said an offer of technology transfer from China was decisive.
Turkey's NATO allies were less enthusiastic about co-production and technology sharing, he added.
"The only reason why Turkey didn't have them (the air defense systems) until now is because they wanted to achieve the technological information and know-how to produce these systems," Sandikli said."I think Turkey's choice is a message to its NATO allies in this sense. . . ."
Nihat Ali Ozcan, an analyst at Ankara-based think-tank TEPAV, said that Turkey and China already were in cooperation on short-range missile defense systems.
"Co-producing these systems also requires technology transfer, and China has no restrictions on it," he said.