Wed, Sep 15, 2021
Is nuclear diplomacy with the North all but dead? How worried should we be about these missiles?
Fast Thinking by Atlantic Council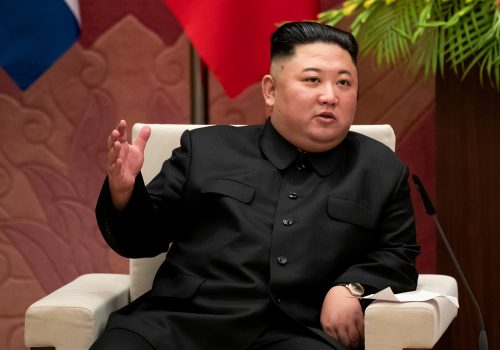 Thu, Mar 25, 2021
North Korea never waits long to greet a new US president with a challenge, and Biden now has his in the form of projectiles landing off the coast of Japan. What does it all mean?
Fast Thinking by Atlantic Council

Mon, Mar 29, 2021
The United States is at a nuclear modernization crossroads. Critics of the land leg of the nuclear triad believe that an intercontinental ballistic missile (ICBM) force of 300 missiles will be cheaper and more stable than a force of 400. This issue brief shows that 400 ICBMs support the goals of US nuclear deterrence and are affordable.
Issue Brief by Matthew Kroenig, Mark J. Massa, Christian Trotti