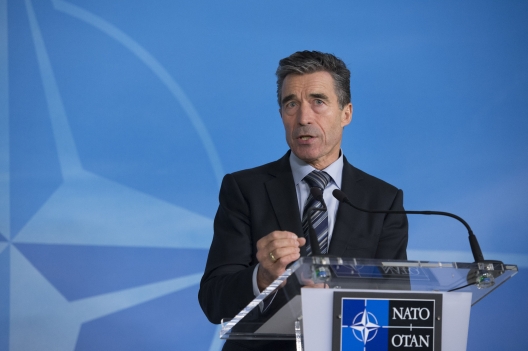 I continue to follow developments in Ukraine with great concern. The so-called referendum in the Ukrainian Autonomous Republic of Crimea planned on 16 March would be a direct violation of the Ukrainian constitution and international law. If held, it would have no legal effect or political legitimacy.
Holding this referendum would undermine international efforts to find a peaceful and political solution to the crisis in Ukraine. It would run counter to the principles of the United Nations Charter. It is vital that those principles be upheld.
Today, these concerns have been discussed at a meeting of all 50 members of the Partnership for Peace in the Euro-Atlantic Partnership Council, at the request of our partner Ukraine. Many partners associated themselves with NATO's concerns.
The Russian Federation should act responsibly, uphold its obligations under international law and abide by the principles of the NATO-Russia Council and the Partnership for Peace. Dialogue and negotiations should be given a chance to succeed in bringing about a de-escalation of the situation and a political solution.