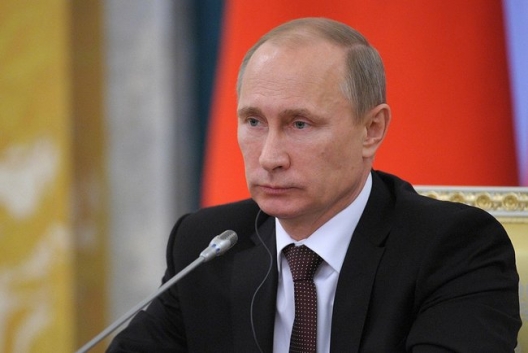 Vladimir Putin has dangerous ambitions beyond Ukraine and aims to test Western resolve in the Baltic states, the former head of Nato has warned.
Anders Fogh Rasmussen, the former secretary-general of the Atlantic alliance, said the Kremlin's true goal is to shatter Nato solidarity and reassert Russian dominance over Eastern Europe.
"This is not about Ukraine. Putin wants to restore Russia to its former position as a great power," he told the Daily Telegraph.
"There is a high probability that he will intervene in the Baltics to test Nato's Article 5," he said, referring to the solidarity clause that underpins collective security.
"Putin knows that if he crosses the red line and attacks a Nato ally, he will be defeated. Let us be quite clear about that. But he is a specialist in hybrid warfare," he said.
The fear is that the Kremlin will generate a murky conflict in Estonia or Latvia where there are large Russian minorities, using arms-length action or "little green men" without insignia to disguise any intervention. This may tempt weaker Nato members to play down the incident, either to protect commercial ties with Russia or because of pro-Kremlin sympathies as in Hungary or Greece….
He [Rasmussen] called for urgent action by Nato to mount a rapid deployment force of several thousand troops in a permanent state of "high readiness" and able to act within 48-72 hours as a deterrent, but the cost is proving prohibitive. "It is very expensive. Only a few are able to do it," he said.