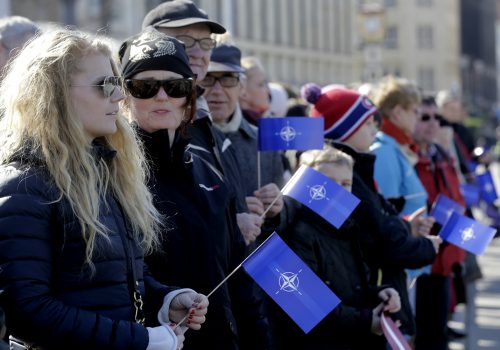 Tue, Sep 8, 2020
The United States has profound interests in maintaining NATO and the sovereignty and security of the Baltic region. Now is the time for the United States to rise to this leadership role by deepening our commitment to NATO and supporting the Baltic countries to foster a strong and united transatlantic community.
New Atlanticist by Sally A. Painter

Wed, Jul 22, 2020
Driven by rising temperatures and melting ice, the vast Arctic region is changing—and so are the military priorities of the United States and its two biggest adversaries: Russia and China.
New Atlanticist by Larry Luxner

Fri, May 29, 2020
The Atlantic Council's Northern Europe office convened a seminar on lessons learned from the early phases of the pandemic for European and transatlantic leadership.
Event Recap by Elin Schiffer
Programs