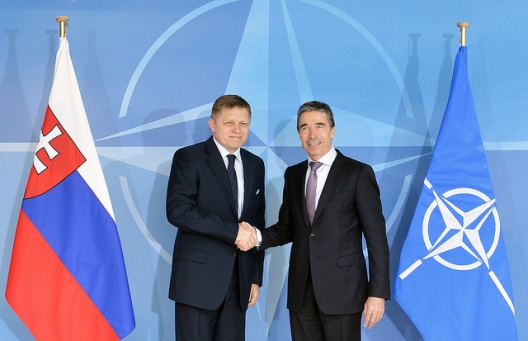 Slovakia joined neighbor the Czech Republic on Wednesday in effectively ruling out hosting NATO units, when Prime Minister Robert Fico said he could not imagine there would be foreign soldiers on its territory. . . .
"I cannot imagine that there would be foreign soldiers on our territory in the form of some bases," Fico told a news conference broadcast live on television when asked about the Obama plan. . . .
"Slovakia has its historical experience with participation of foreign troops. Let us remember the 1968 invasion. Therefore this topic is extraordinarily sensitive to us," he said. . . .
Czech Prime Minister Bohuslav Sobotka said on Tuesday in response to Obama's remarks that the Czech Republic was not asking for any foreign troops to be based on its territory and would not call for a raised NATO military presence in Europe.