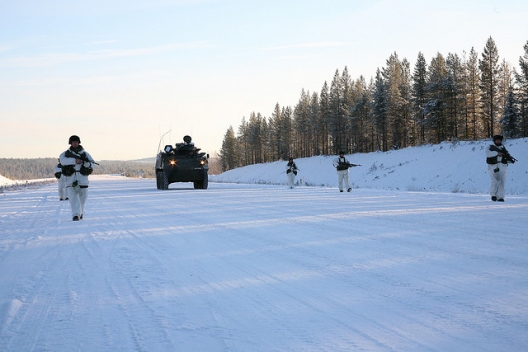 From Anna Ringstrom, Reuters: Sweden's security services said on Wednesday they feared possible Russian military operations against their country following an increase in espionage activity since the Ukraine crisis erupted a year ago.
In their annual report, the security services identified Russian espionage as the biggest intelligence threat facing neutral Sweden, which along with the wider Baltic region has seen a sharp increase in Russian naval and airforce activity over the past year.
"We see Russian intelligence operations in Sweden – we can't interpret this in any other way – as preparation for military operations against Sweden," security police chief analyst Wilhelm Unge told a news conference….
Unge said a third of Russian diplomats based in Sweden were believed to be intelligence officers.
From Karl Ritter, AP: Naming Russia as "the biggest intelligence threat against Sweden, followed by Iran and China," he said SAPO last year stopped several attempts by Russia to obtain Swedish technology for military purposes. He declined to give specifics….
"There are hundreds of Russian intelligence officers around Europe and the West. They violate our territory every day," Unge told reporters at SAPO headquarters in Solna, just outside Stockholm, at the launch of the agency's annual report.