Biden's victory provides an 'inflection point' for American democracy
This piece was updated on November 8.
Former Vice President Joe Biden will become the 46th president of the United States. He'll do so with the largest number of votes ever cast for any American presidential candidate in history after an electoral-turnout rate that was the highest since 1900.
Though it may not feel that way right now, after such a bitter campaign and a drawn-out period of counting votes, that outcome marks a triumph of historic significance for the country's democratic process and institutions.
It's even more so a triumph in that it comes despite President Donald Trump's incendiary, unsubstantiated charges last Thursday of electoral fraud and despite a host of legal challenges that will now play out but be unlikely to change the outcome.
One would hope that a Republican chorus of support for President-elect Biden and against President Trump's continued refusal to concede defeat would now grow louder, embracing the lyrical, unifying message President-elect Biden sent in his acceptance speech last evening in Wilmington, Delaware.
"To those who voted for President Trump, I understand your disappointment tonight," said Biden. "I've lost a couple of elections myself. But now, let's give each other a chance. It's time to put away the harsh rhetoric. To lower the temperature. To see each other again. To listen to each other again. To make progress, we must stop treating our opponents as our enemy."
More voices will be needed like that of Republican Senator Pat Toomey of Pennsylvania, whose state proved to be the decisive battleground. He this week called the president's charges of election fraud "disturbing to me because he made very, very serious allegations without any evidence to support it." Representative Adam Kinzinger (R-IL) tweeted, "STOP Spreading debunked misinformation."
Biden and his team recognize that history compels them to emerge as more than just the victor. America's internal divisions and a rising tide of international challenges will require the kind of unifying leader that America has had before at such times of dangerous division.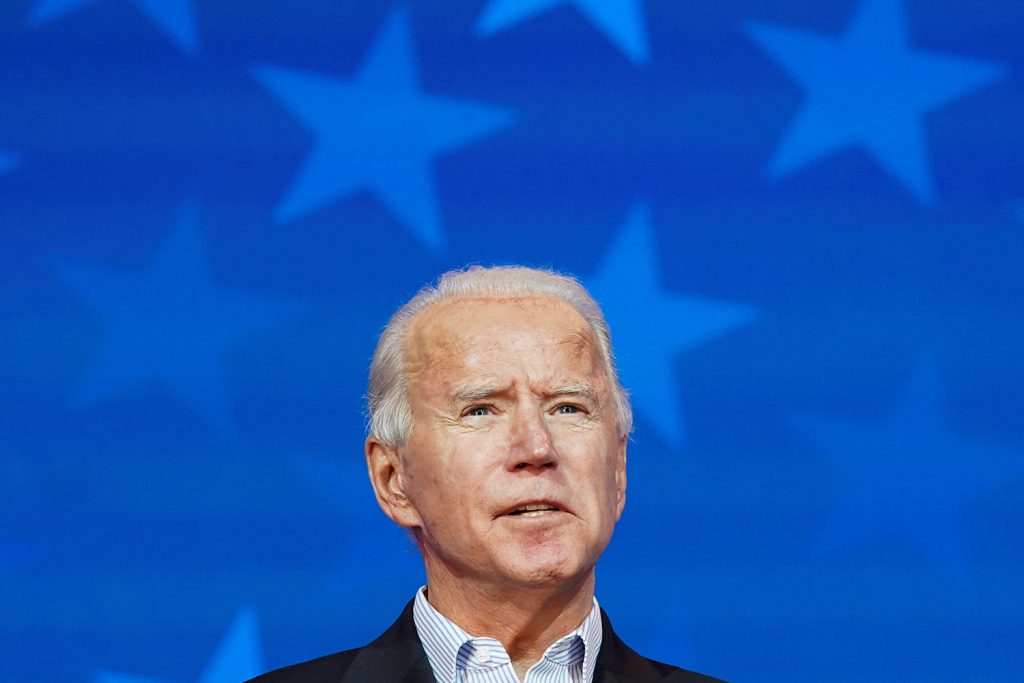 Biden and his team recognize that history compels them to emerge as more than just the victor.
"America has always been shaped by inflection points—by moments in time where we've made hard decisions about who we are and what we want to be," he said. "Lincoln in 1860—coming to save the Union. FDR in 1932—promising a beleaguered country a New Deal…We stand again at an inflection point. We have the opportunity to defeat despair and build a nation of prosperity and peace."
The challenges may appear daunting, but they were no less so when Gerald Ford stepped in after the resignation of Richard Nixon. Our current divisions in the United States are nowhere near as bitter as what faced President Ulysses S. Grant after the Civil War in 1869, when he succeeded Andrew Johnson, the first US president to be impeached.
Johnson refused to attend Grant's inauguration, and Grant refused to ride in the same carriage as Johnson. Yet President Grant brought together a divided country and healed the post-war economy, and his new Department of Justice prosecuted the Ku Klux Klan.
Biden was consistent as a candidate that he wishes to play a unifying role as the president for all Americans—and alongside the country's traditional allies.
It will not be easy, but it is doable.
The Republican gains in the House of Representatives and the party's likely continued hold on the Senate majority, which will be tested in two runoff Georgian elections in early January, would present both an obstacle and an opportunity for a Democratic president.
In the first days of his administration, Biden could strike deals across the aisle to take on the potentially unifying perils of COVID-19 and the economic downturn through more productive stimulus spending and infrastructure investment. With Kamala Harris as the first Black woman to serve as the nation's vice president, a Biden administration is well-positioned to support an inclusive, new civil-rights movement.
The world will learn early on whether President-elect Biden can break his country's political gridlock, managing the Democrats' hard left and the Republicans' hard right, and be the healer-in-chief he wants to be.
"If we can decide not to cooperate, then we can decide to cooperate," he said. "I call on the Congress—Democrats and Republicans alike—to make that choice with me."
It's also far beyond time for the United States to rally its democratic partners around the world in common cause to tackle challenges ranging from climate to the rising, systemic, authoritarian challenge posed by China and others—issues against which US political differences pale in importance.
Perhaps a Trump concession to Biden will yet come, which would help the healing. For now, that is difficult to imagine. Trump on Saturday, after all major US news organizations declared Biden the victor, said the election was "far from over" and that he would continue his legal challenges.
Under no conditions could one expect anything approaching the power of Senator John McCain's concession to Barack Obama in 2008. McCain's speech went viral this week across the country, underscoring the national yearning for that brand of elegance.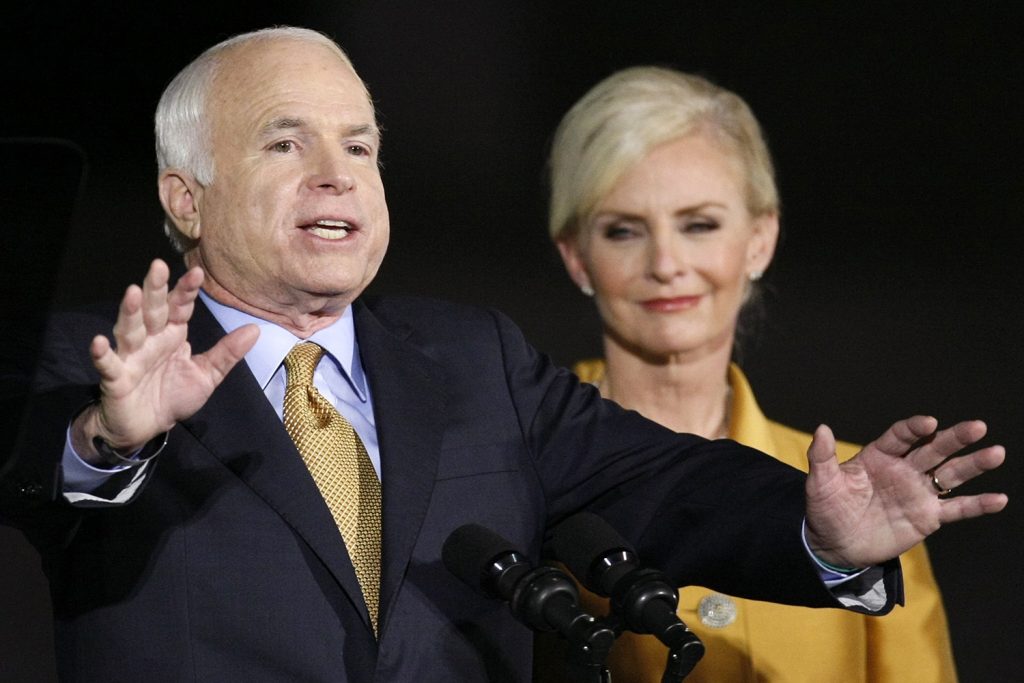 Under no conditions could one expect anything approaching the power of Senator John McCain's concession to Barack Obama in 2008.
"In a contest as long and difficult as this campaign has been," said McCain then, Obama's "success alone commands my respect for his ability and perseverance. But that he managed to do so by inspiring the hopes of so many millions of Americans, who had once wrongly believed that they had little at stake or little influence in the election of an American president, is something I deeply admire and commend him for achieving. This is a historic election, and I recognize the special significance it has for African Americans and for the special pride that must be theirs tonight."
Still, Vice President Biden will enter office with more of a mandate than it might for the moment seem, as our thinking is colored by how we received the results this week.
He has won a record of over 74 million votes and still counting, exceeding the previous highest mark of 69.5 million achieved by President Barack Obama, in whose administration Biden served. The national turnout will exceed 66 percent of registered voters, the most since Republican President William McKinley defeated his Democratic challenger William Jennings Bryan in 1900, with a 73 percent turnout.
Don't forget: President George W. Bush's 2004 win, which was described as giving him a strong foreign-policy mandate, came with 286 electoral votes and a 2.4-point margin in the popular vote. A Biden win could grow to over 300 electoral votes and a margin of 4.5 to 5 points.
It has become popular among American adversaries and allies alike to espouse the view that the long period of US global leadership that followed World War II, creating the international institutions and rules that have governed the past seventy-five years, is nearing its end. Some critics point to the divisions, nastiness, and messiness of our 2020 elections as decisive evidence of that.
"The US is in degradation," tweeted Hu Xijin, the editor in chief of the Global Times in China, who is often considered an unofficial spokesperson for Beijing.
Difficult days still lie ahead. This transition could be like none we have ever seen. But this year's electoral outcome offers more reason for hope than despair.
A Biden victory provides an opportunity for Americans to regain their appetite for compromise at home to tackle the country's most pressing challenges and for international common cause to safeguard the gains in democracy and prosperity of the past seventy-five years.
A gracious concession would help. Thankfully, however, our democracy rests not on the actions of the defeated, but on the votes of our citizens and our constitutional process of transition. History provides President-elect Biden an opportunity to be one of those rare, transformative presidents who have graced the United States.
Frederick Kempe is president and CEO of the Atlantic Council. Follow him on Twitter @FredKempe.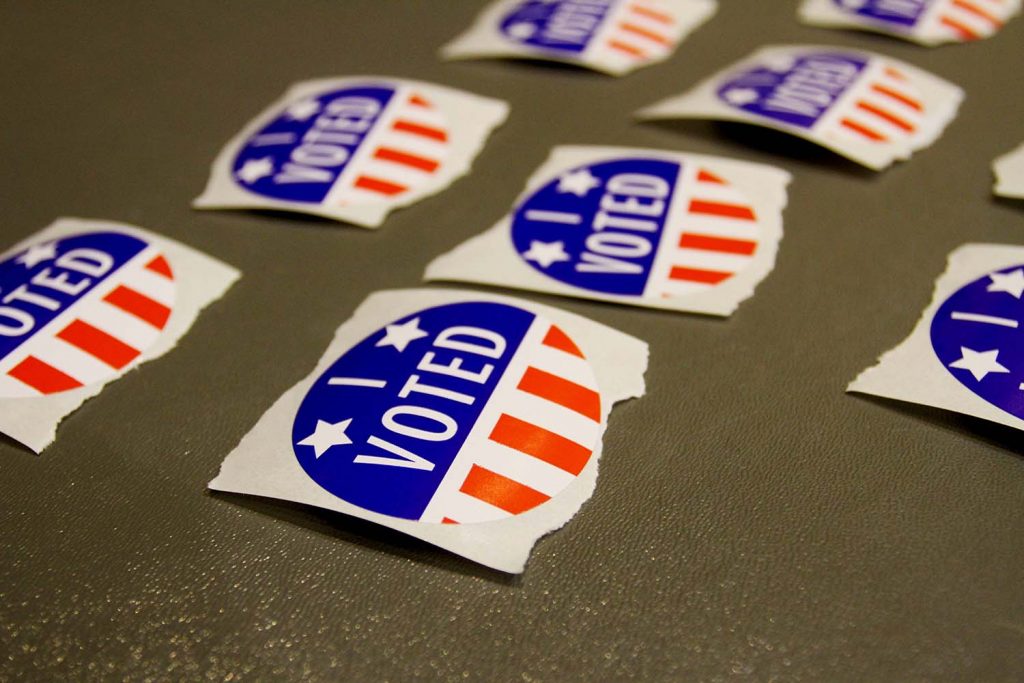 THE WEEK'S TOP READS
This week's top reads circle around the US elections.

We begin with the full text and video from President-elect Biden's soaring victory speech on unifying Americans and reaching out to the world.

The Economist focuses on China's release of its five-year plan on US election day—urging an approach called "dual circulation" that prioritizes greater self-sufficiency in the face of US challenges, while not sacrificing its international gains.

The Atlantic Council's Ben Haddad reflects in Foreign Policy on French President Macron's response to Islamist extremism, calling upon the country's partners to do more to understand and help.

In Germany, Der Spiegel authors reflect on what the Biden presidency could mean to transatlantic and bilateral US-German relations.

This week's must-read comes from the Wall Street Journal's Yaroslav Trofimov on the "existential crisis" of the West that would provide the global context for a Biden presidency.

Also be sure to check out coverage from our Atlantic Council experts on what Biden's win means for America's role in the world.
#1 "A TIME TO HEAL"
Full Text of Biden Victory Speech
Joe Biden / ABC News
This week's top reads begin with the full transcript of President-elect Biden's speech and a link to the video, if you prefer to watch it. It has been a while since we have seen a presidential speech of such soaring quality and hopefulness.

"I sought this office to restore the soul of America," said President-elect Biden. "To make America respected around the world again and to unite us here at home."
This weekly "Inflection Points" feature was proud that President-elect Biden used that term twice in describing the context of his victory. The thinking behind this column's name is that we are at a defining moment of history as significant as the periods after World War I and World War II. Those were times where US leadership had outsized and generational importance—as it does again now.
"America has always been shaped by inflection points—by moments in time where we've made hard decisions about who we are and what we want to be," he said. "We stand again at an inflection point. We have the opportunity to defeat despair and to build a nation of prosperity and purpose." Read More →
#2 MEANWHILE, IN CHINA…
China's "dual-circulation" strategy means relying less on foreigners
The Economist
No American election will change China's mind
David Rennie / The Economist
It was no accident that Chinese President Xi Jinping released his Communist party's newest five-year plan on the day of US elections. The subtext: it really doesn't matter who you Americans elect; we are taking measures to ensure Washington doesn't play the mood music for the global future.

So, it was appropriate that China put its plan in place, hardly noticed by the West, while the US struggled to count its votes. The Economist dissects an idea that seems to be at the heart of Chinese thinking, a so-called "dual circulation" strategy.
"At its most basic," writes The Economist, "it refers to keeping China open to the world ("the great international circulation"), so as not to lose access to the technology and know-how that has fueled its rise, while reinforcing its self-sufficiency in the face of a decoupling, in particular, from access to US technology (the "great domestic circulation.") Read More →
Separately, David Rennie writes in the Economist's "Chaguan" column (translated as "teahouse"), on what the Central Committee meant when it on October 29 explained how the Chinese Communist party would take on the "profound adjustment in the international balance of power" that Beijing plans to accelerate with a weakened West and a politically gridlocked United States.

A senior Chinese official told Rennie that he viewed Westerners "as a self-centered and judgmental lot who never expected the Chinese—a diligent, studious people, to rival them so soon." No matter who wins the US election, the official said, "The US has to answer this question: can the US or the Western world accept or respect the rise of China?" Read More →
#3 MEANWHILE, IN FRANCE…
France's War on Islamism Isn't Populism. It's Reality.
Benjamin Haddad / FOREIGN POLICY
Most Americans probably didn't notice that the final days of their electoral campaign were marked in Europe by terrorist attacks in Austria and France. The incidents underscored Europe's ongoing challenge from violent extremism and, more generally, political Islam.

The Atlantic Council's own Ben Haddad, writing in Foreign Policy, delivers the smartest piece I've read describing two deadly jihadist terrorist attacks in less than a month in France, how President Macron is confronting the challenge—and why his allies in Europe and the United States should do more to help.

"As France mourns its victims, its fight against terrorism and radicalism deserves more understanding and solidarity," Haddad writes.
"While pointing to a 'crisis' within Islam," writes Haddad, "Macron was careful to distinguish the majority of French Muslims living and observing peaceful from the radical minority that poses a threat…For many French liberals, this fight is not easily separable from the one against the far-right—both are a defense of liberal democratic values against illiberal ideologies." Read More →
#4 MEANWHILE, IN GERMANY…
Germany Looks Across the Atlantic with Anxiety and Hope
Severin Weiland and Christoph Schult / DER SPIEGEL
Perhaps no bilateral ties among allies suffered as much during the Trump administration as did the US-German relationship. So, I'll be watching this relationship more than most, both due to the hits the relationship has taken—also because of Germany's centrality to Europe's future.

Der Spiegel's reporters take an initial look that will need to be built upon.
Germany wants to lead Europe but doesn't quite know how or the degree to which its partners will embrace that leadership. A Biden administration will take early steps to rebuild relations across the Atlantic, but Washington will still want tough sanctions on Russia, will likely oppose Nord Stream 2 and may take a tougher approach to China than many in Europe may want to follow.
In short, there is new opportunity for strengthened transatlantic ties, and US-German relations may be at the heart of it, but the two sides need to put positive points on the board quickly. Read More →
#5 THE WEST'S EXISTENTIAL CRISIS
Can the West Still Lead?
Yaroslav Trofimov / THE WALL STREET JOURNAL
I wasn't sure I could read yet another essay on the decline of the West. Even author Yaroslav Trofimov concedes, "Prophesying the end of the West has been a cottage industry for well over a century."

Yet his cover story in this weekend's WSJ Review section is nevertheless this week's must-read, as it captures in rich relief the "existential crisis" of the West that a Biden presidency would need to navigate and, hopefully, help reverse.

"Nationalist populism on the right and identity politics on the left threaten what used to be a broad consensus," writes Trofimov, "rooted in shared values of democracy and human rights—a consensus borne of the struggles of World War II and the Cold War."
Beyond that, he writes, "China's astonishing rise over the past three decades suggests that prosperity can indeed come without freedom—a new paradigm that is inspiring autocrats around the world."

Now with Biden becoming the next US president, as was expected, he'll find that winning the election was the easy part. ​Read More →
PERSON OF THE WEEK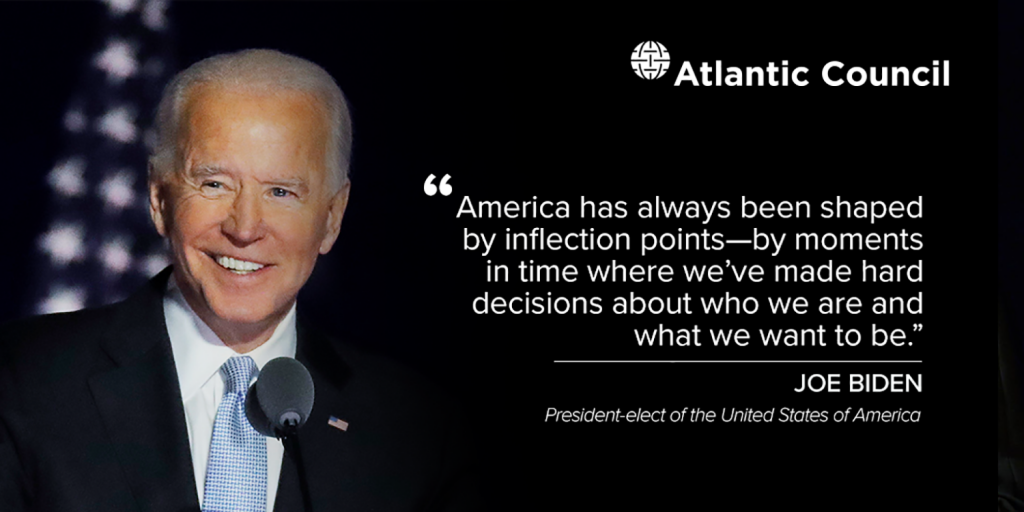 ATLANTIC COUNCIL TOP READS