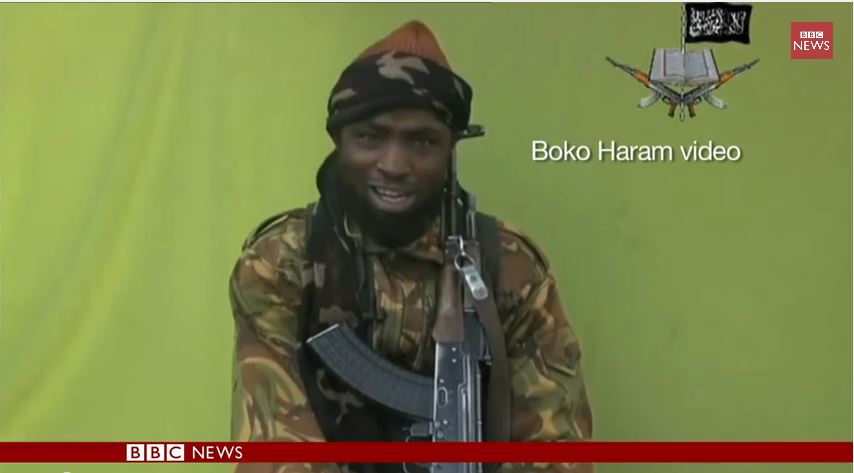 A Violent Militia Moves Toward Its Goal: an 'Islamic Caliphate' in Africa's Sahel Region

As world attention fixes on the terrorist attacks in Paris, Africa's most prominent Islamist militant group has massacred as many as 2,000 people in northeastern Nigeria. This new violence by Boko Haram—a movement described as "Africa's ISIS"—is the latest in its campaign to undermine governments' authority and create what it calls an Islamic caliphate across a wide swath of the Sahel, one of Africa's poorest and least-governed regions.

Fighters of the Boko Haram movement have killed civilians in the town of Baga and nearby villages along Nigeria's shoreline of Lake Chad since they overran Baga and a Nigerian army base there on January 3. Witnesses who fled that area have described homes burned to the ground, residents drowned in the lake trying to flee, and the bodies of others scattered in the surrounding bush. The massacre "could be Boko Haram's deadliest act," said Daniel Eyre, Nigeria researcher for Amnesty International.
Boko Haram last weekend added a new terrorist tactic: three suicide bombings in crowded marketplaces by attackers who strapped the bombs onto young girls, an unprecedented use of children for such killings.
"While there has been an outpouring of solidarity for the French victims and pledges of international solidarity for France's stand against violent extremism, nothing similar has been forthcoming for Nigeria's fight against the growing power of Boko Haram," the Atlantic Council's Africa Center Director, J. Peter Pham, wrote in an essay for CNN.
Boko Haram is best known internationally for kidnapping 276 schoolgirls in the Nigerian town of Chibok in April. Nine months after the abductions sparked a global outcry and a #BringBackOurGirls campaign, the children have not been recovered.
Boko Haram, described by Pham as "Africa's ISIS," controls "wide swathes of three states in northeastern Nigeria—by some estimates, a total area larger than that of the state of Maryland," Pham wrote last week in The Hill.
"It has used this base to launch a campaign of terrorist attacks reaching other Nigerian states as well as into neighboring countries, many of whom are already under pressure from militants linked to al Qaeda's North African affiliate as well as the disintegration of Libya," he added.
A Regional Threat: Attack in Cameroon
Boko Haram underscored its scope as a regional threat today with an attack on a military base in northwestern Cameroon, at the city of Kolofata.
The militant group poses its most serious challenge to Nigeria, Africa's largest economy, and to the country's president, Goodluck Jonathan, who faces an election on February 14. Jonathan has imposed a state of emergency in the northeastern states of Borno, Yobe, and Adamawa since May of 2013.
Boko Haram has gained strength and territory in the absence of an effective deterrent by Nigerian forces. The Nigerian base at Baga was to host a multinational task force set up by Nigeria, Cameroon, Chad, and Niger to combat the militants.
Despite similar previous setbacks, Nigeria's military late last year canceled the third and final phase of a specialized training program conducted by US military trainers to help Nigerian troops fight Boko Haram.
Nigerian Troops' Atrocities
Ties between Washington and Abuja have become strained as the US has raised concerns about human rights abuses committed by the Nigerian military. Last year's State Department annual report on human rights blamed , Nigerian forces as well as Boko Haram for atrocities, saying troops committed extrajudicial killings, torture, rape, arbitrary detention, and widespread violence.
Boko Haram has sought to align itself with the Islamic State in Iraq and Syria (ISIS). The Nigerian militant group's leader, Abubakr Shekau, has expressed support for Abu Bakr al-Baghdadi, the self-proclaimed "caliph" of the Islamic State.
While some analysts and US officials see little evidence of coordination between Boko Haram and ISIS, Pham said "the pace of at least virtual exchange between the two groups represented by the leaders has quickened."
Boko Haram's Convergence with ISIS
"Boko Haram's videos show a troubling convergence between the Nigerian militants and their ISIS counterparts, not only in terms of symbolism and ideology, but also insurgency doctrine," wrote Pham.
For example, Boko Haram has added the jihadist black banner to its logo, ISIS' anthem to its videos, and in one recent video Shekau declared he was establishing his own "Islamic Caliphate," he added.
The United States and its African partners must dedicate diplomatic and military resources "It is high time the United States and its allies give this burgeoning problem the attention it deserves," with diplomatic and military resources, according to Pham, predicting that it could "significantly and rapidly deteriorate in 2015."
Ashish Kumar Sen is an editor at the Atlantic Council.