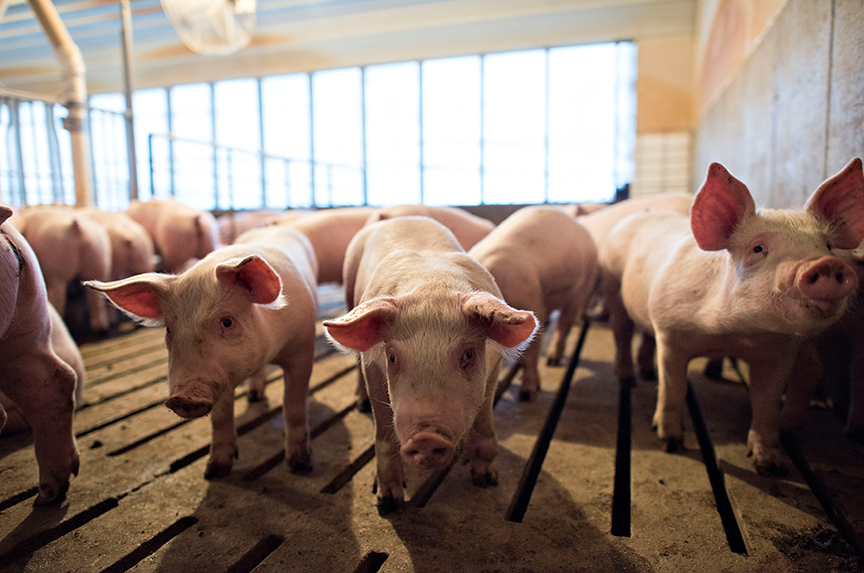 China's decision to impose tariffs on about $3 billion worth of US imports sent stocks tumbling on April 2 and fueled fears that a trade war—or at the very least a trade skirmish—is imminent.
The Chinese tariffs, which went into effect on April 2, target 128 US products, including pork, fruit and nuts, and steel pipes.

Beijing has said that the tariffs are in response to US President Donald J. Trump's decision to impose tariffs on imported steel and aluminum. While Argentina, Australia, Brazil, Canada, the European Union, Mexico, and South Korea were exempted from those US tariffs, China was pointedly not.

Heaping further pressure on China, Trump announced on March 22 that his administration will slap tariffs on about $60 billion worth of Chinese goods in response to Chinese theft of intellectual property from US companies.
Bart Oosterveld, director of the Atlantic Council's Global Business and Economics Program, shared his take on the Chinese tariffs.
Q: What are your thoughts on China's decision to impose the tariffs?
Oosterveld: It is an initial, in many ways measured, first response by China to the steel and aluminum tariffs (and attitude towards trade) of the US administration. With the announcement, China shows its willingness and ability to retaliate, while leaving areas of trade such as soybeans, where tariffs would have a significant economic effect, untouched for now and available for any possible further escalation.
Q: Is there an obvious political strategy behind China's decision to impose tariffs on products like pork, nuts, wine? Are these products predominantly from Trump-voting states?
Oosterveld: The tariffs on fruits, nuts, wine, etc. would mainly affect the agricultural regions of California (where the majority voted for President Trump despite the overall state going Democratic). Other tariffs such as the one on meat products hit directly at the mid-Western states that voted for Trump.
Q: How could China react to the tariffs the Trump administration is planning for the theft of intellectual property?
Oosterveld: Intellectual property concerns have long been front and center to the European Union, Japanese, and US trade dialogue and strategy towards China. In fact, the three issued a joint statement in Buenos Aires late last year committing to collaborate on this issue. It is unclear how these concerns can be constructively addressed with the strategic dialogue of the United States with Beijing all but dormant and no meaningful collaboration on the topic between the United States and its allies.
Ashish Kumar Sen is deputy director of communications, editorial, at the Atlantic Council. Follow him on Twitter @AshishSen.