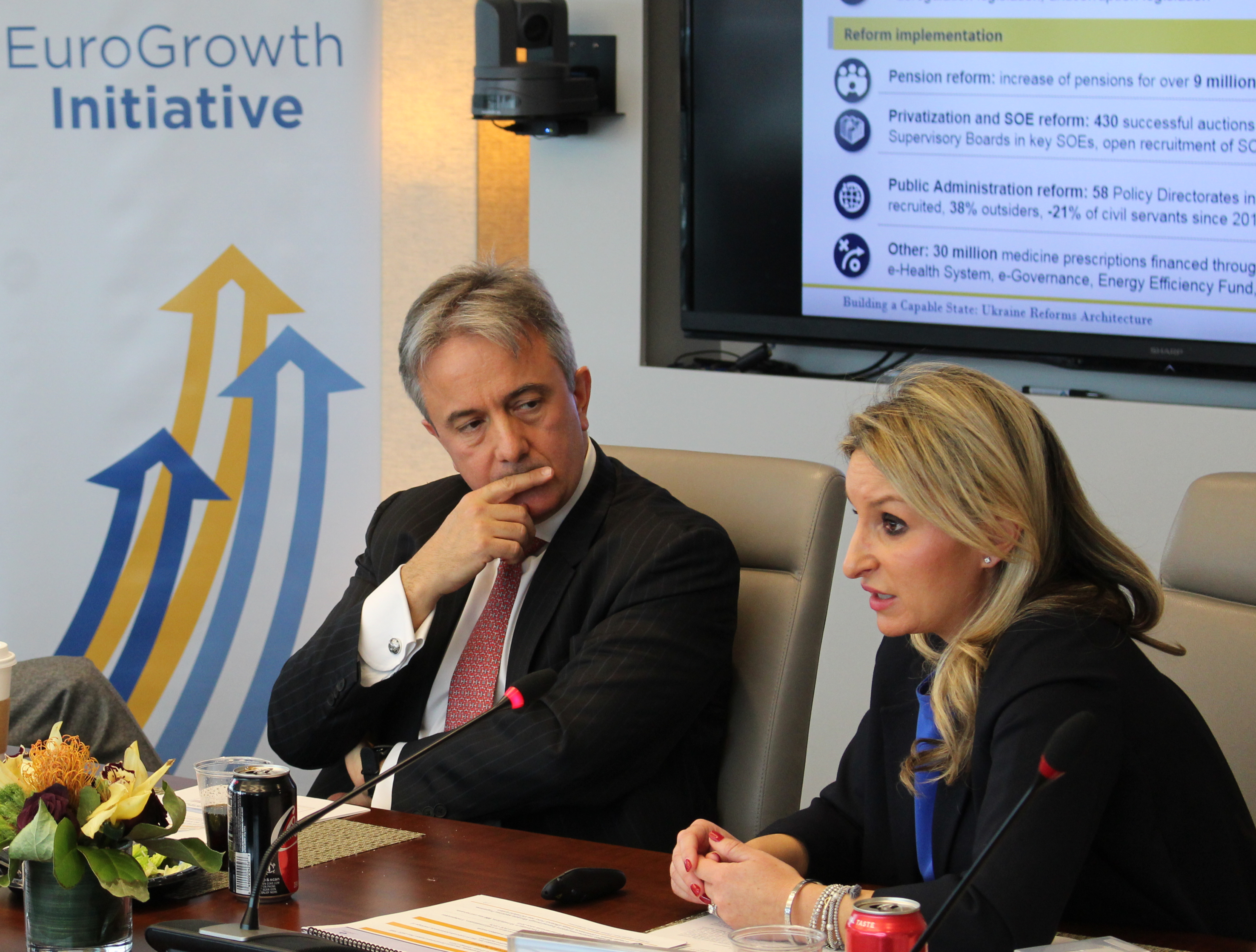 On March 1st, the Atlantic Council's Global Business & Economics Program's EuroGrowth Initiative, together with the Atlantic Council's Eurasia Center co-hosted a discussion on the European Bank for Reconstruction and Development's (EBRD) efforts to promote ambitious reforms of the Ukrainian economy.
The EBRD's Managing Director, Mr. Francis Malige, and Ms. Bojana Reiner, Senior Governance Counsellor, presented the Ukraine Reforms Architecture (URA) program. URA is an innovative and result-driven state-building project launched in 2016. It aims to consolidate a modern and transparent civil service to implement institutional change and drive sectoral reforms. The presentation focused on the results so far in areas such as effective corporate governance of state-owned enterprises, public administration reform, and improvement of the business climate.
Following the presentation, moderated by Ambassador John Herbst, Director of the Eurasia Center, participants discussed a variety of issues, including future priorities for the program's next phase, eligibility criteria, and reform-backsliding prevention. Participants also discussed multilateral approaches to support reform efforts, and the potential replicability of the EBRD model to other countries in the future.
You can read more on the URA program here.