FAST THINKING: Breaking down Biden's big climate moves
President Joe Biden came into office promising to make big moves to address climate change. Yesterday he got to work with a bevy of executive orders designed to take some of the new administration's first major steps. What do they mean?
TODAY'S EXPERT REACTION COURTESY OF
What's in the orders
The president signed a lot of climate-related orders yesterday. Kathy breaks down the ones to know.
At the top of her list: an order that formally establishes a new office for domestic climate policy at the White House. "President Biden has called climate change the 'greatest existential threat to humanity,'" she notes. And creating this new office to implement his climate agenda shows that he's "acting to address that threat—starting now."
She also flags an order to create a National Climate Task Force that includes twenty-one federal agencies and departments, which will fast-track what Biden calls "a whole-of-government approach" to the problem. Federal agencies will be directed to procure carbon pollution-free electricity and zero-emissions vehicles for government fleets, she notes.
Yet another order targets federal investment in infrastructure. How can this affect the climate? It can focus on reducing carbon emissions in projects like buildings and roads. It can also adapt federal property for climate-related problems such as rising sea levels and extreme heat through "resilient infrastructure"—think "cooler and porous surfaces, bigger culverts, elevated roads, and nature-based solutions" like urban tree canopy and coastal ecosystems. This underlines the ways in which "Biden is thinking about the short- and long-term when it comes to climate impacts," Kathy says.
And then there's the issue of environmental justice—acknowledging and seeking to remedy the ways that low-income and minority communities have been disproportionately affected by climate change and environmental degradation. Biden moved yesterday to create new government initiatives that, Kathy notes, "will formalize the administration's commitment to making environmental justice part of the mission of every agency."
Subscribe to Fast Thinking email alerts
Sign up to receive rapid insight in your inbox from Atlantic Council experts on global events as they unfold.


What comes next?
Biden's best road to rolling back climate change, though, still runs through Congress. And there's plenty left to be done. Kathy notes, for example, that the new orders don't address extreme heat, which "kills more Americans than any other natural disaster." It's a problem that preys in particular on the vulnerable, she adds, "especially elderly, low-income, and minority communities"—and is only worsening as global temperatures continue to rise.
Further reading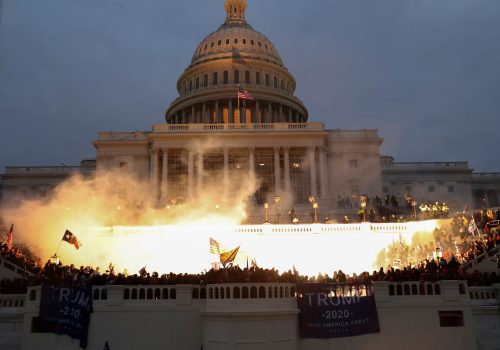 Wed, Jan 20, 2021
Global Energy Forum By David L. Goldwyn, Andrea Clabough
President Joe Biden and Vice President Kamala Harris have inherited a country deep in crisis. At the same time, President Biden has asserted that the United States will regain its mantle of leadership of the liberal order, reset its international partnerships, and, perhaps most importantly, rebuild as a clean, green superpower putting the global community back on track to meet its climate commitments.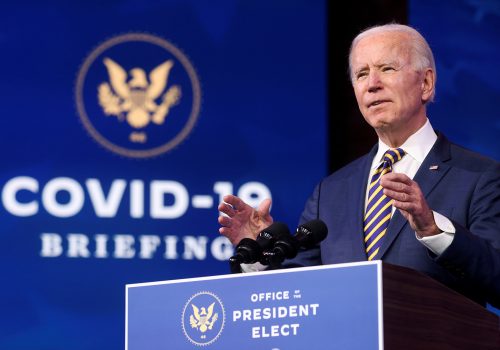 Thu, Jan 14, 2021
Fast Thinking By Atlantic Council
Joe Biden is unveiling a nearly two trillion dollar package aimed at beating back the pandemic and economic crisis. What's the key thing to know?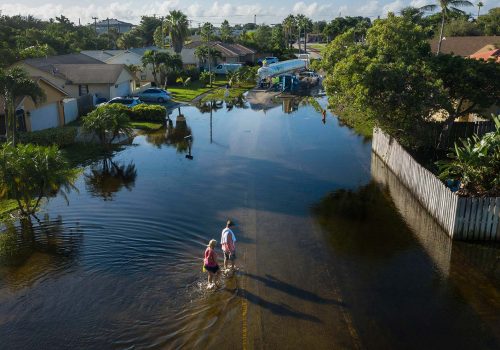 Sun, Nov 8, 2020
Fast Thinking By Atlantic Council
In their victory speeches this weekend, Joe Biden and Kamala Harris declared that combating climate change will be one of their administration's top priorities, alongside containing COVID-19, rebuilding the US economy, rooting out systemic racism, and bridging America's political divides. Let's zoom in on what's coming next on climate.