Meet the Gray Zone Task Force
The Atlantic Council's Gray Zone Task Force consists of technical and policy experts, former government officials, and private sector executives. These individuals leverage their deep knowledge and extensive experience in impacted and impactful industries to examine adversarial acts in the gray zone and determine how the United States and its allies and partners can leverage hybrid tactics to meet their own strategic ends.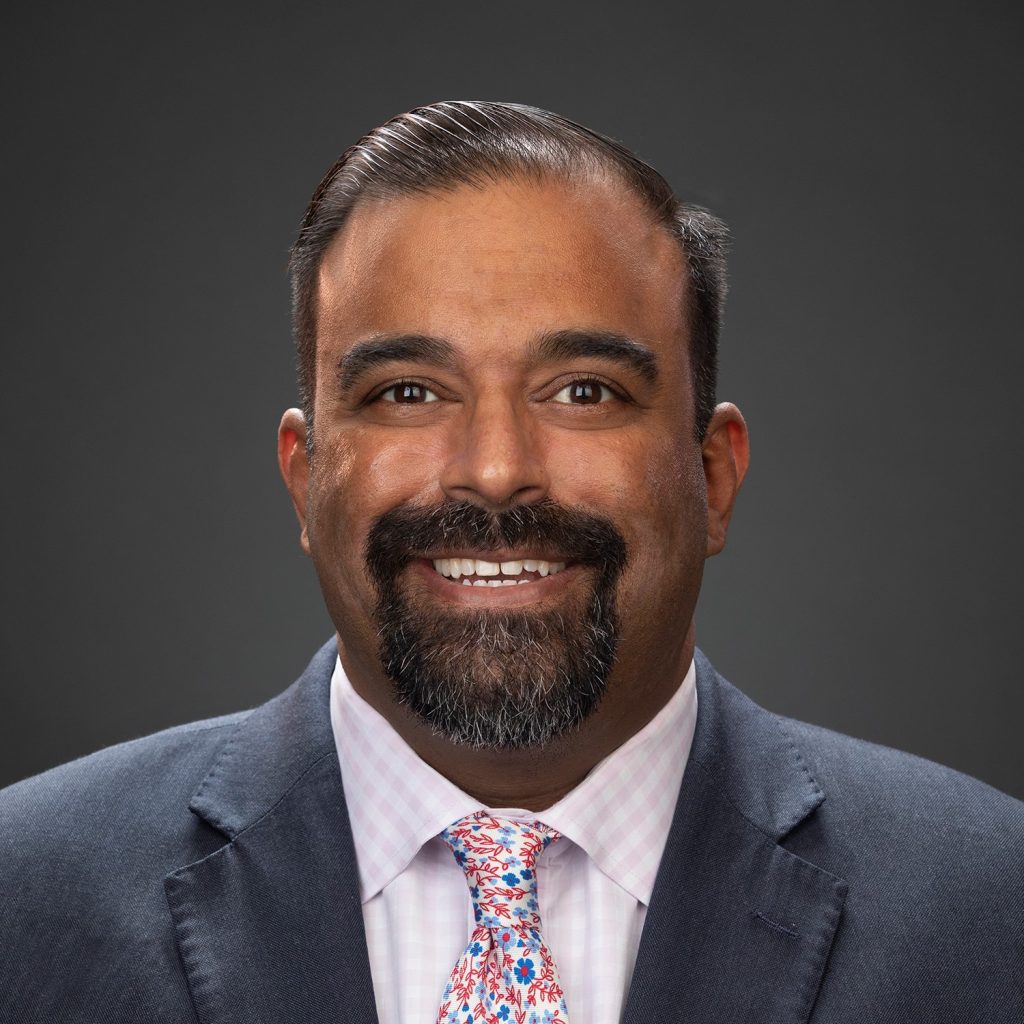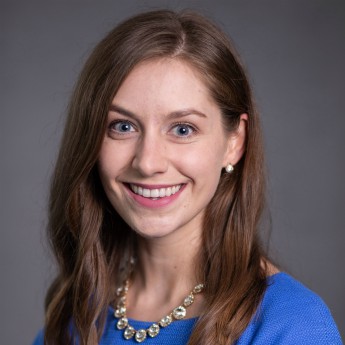 Clementine G. Starling is the deputy director of Forward Defense and resident fellow of the Transatlantic Security Initiative at the Atlantic Council. In her role, she oversees the Initiative's programming and research, and leads on the defense policy and European security practice areas. Her own research focuses on great power competition with China and Russia, deterrence and US force posture, and transatlantic security. During her time at the Council, Starling has produced and contributed to reports on Russia's nuclear strategy, military mobility, political warfare, Europe-China relations, and the US-UK relationship. Starling's analysis has been featured in a range of publications and she has provided commentary for National Public Radio, the BBC, and ABC News, among others. Within the Transatlantic Security team, she played a leading role in managing NATO's official public diplomacy efforts ("NATO Engages") around the Alliance's 2019 London Leaders' Meeting and other summits. Starling is also the Security and Defense fellow at Young Professionals in Foreign Policy (YPFP). Prior to joining the Atlantic Council, Starling worked in the UK Parliament with the House of Commons Defence Select Committee providing analysis on UK defense, Middle East security, and technology. Originally from the United Kingdom, she also worked for the Britain Stronger in Europe (BREMAIN) campaign. She graduated with honors from the London School of Economics with a Bachelor of Science in International Relations and History.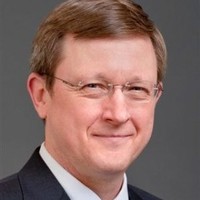 Robert J. Giesler is a nonresident senior fellow in the Forward Defense practice of the Atlantic Council's Scowcroft Center for Strategy and Security. Giesler is a retired US Army officer and Senior Executive Service member. He has subsequently served as a consultant to a variety of government agencies as well as advisor to a number of US corporations. He has served in a number of senior roles within the Office of the Secretary of Defense (OSD) that include director, strategy coordination; chief, strategy and plans, Department of Defense Strategic Capabilities Office; and director, information operations and strategic studies. While in OSD, his specialties included strategy development, information operations, hybrid conflict, cyber in conflict, special operations, and intelligence. While in industry, he has worked as senior vice president for cyber programs at the Science Applications International Corporation (SAIC) with a focus on corporate-wide strategy as well as organic and inorganic growth. In academia, he was the senior advisor for asymmetric operations at the Johns Hopkins University Applied Physics Laboratory and was responsible for providing thought leadership on strategy and solutions development across the full spectrum of asymmetric operations challenges. His army career included tours in the infantry as an army counterintelligence agent, clandestine human intelligence operations, and strategic planning. He is a graduate of the University of Maryland and the Defense Intelligence College postgraduate intelligence program.

Vice Admiral Timothy J. "TJ" White, US Navy (Ret.), is a nonresident senior fellow in the Forward Defense practice of the Atlantic Council's Scowcroft Center for Strategy and Security. For more than thirty years, White has been a national security practitioner, strategist, and cyber operations expert leading joint military formations and combined intelligence community organizations. He has commanded at all levels within the Navy and on joint service, most recently serving as the commander of US Fleet Cyber Command, of US Tenth Fleet, and of US Navy Space Command simultaneously. Previously, he served as the commander of the US Cyber National Mission Force of US Cyber Command. He is a former director of intelligence for US Indo-Pacific Command and has served globally in various combat zones and conflict areas supporting competition dynamics. As a former Commander in Chief of Pacific Fleet Shiphandler of the Year, he misses his days driving a battleship. He is a 1987 graduate of the US Naval Academy and holds additional diplomas from the Naval Postgraduate School, Naval War College, National Defense University, and myriad professional education institutions.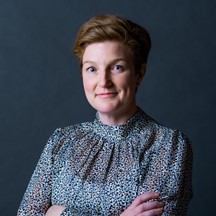 Jennifer A. Counter is a nonresident senior fellow in the Forward Defense practice of the Atlantic Council's Scowcroft Center for Strategy and Security. She is currently a vice president at Orbis Operations, where she advises friendly foreign governments on national security matters. She splits her time between the Gulf and her hometown of Boston, Massachusetts. Prior to Orbis Operations, Jennifer was a vice president at Ipsos, where she oversaw a team that melded technology, big data, and new research means. Prior to that, she was a foreign service officer in US State Department's Regional Affairs Office and a US Air Force intelligence officer. While with the State Department, she focused much of her efforts on strategic communications at grassroots-level civil society organizations and with media outlets to advocate for US policy positions on counterterrorism, counternarcotics, and other transnational issues in South Asia, East Africa, and Western Europe. Jennifer received her BA in political science from Boston University in 2001, a MA in global diplomacy from the University of London's School of Oriental and African Studies in 2017, and a MS in strategic communication from Columbia University in 2019. She is pursuing a MA in political psychology from Arizona State University, which she aims to complete in the spring of 2022.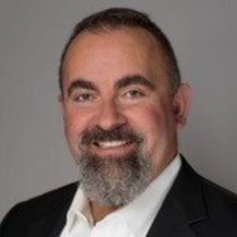 Marc Polymeropoulos is a nonresident senior fellow in the Forward Defense practice of the Atlantic Council's Scowcroft Center for Strategy and Security. Polymeropoulos worked for twenty-six years at the Central Intelligence Agency (CIA) before retiring in July 2019 at the Senior Intelligence Service level. He was one of the CIA's most highly decorated operations officers, serving in multiple field and headquarters assignments for the US government. Polymeropoulos received the Distinguished Career Intelligence Medal, the Distinguished Intelligence Medal, the Intelligence Commendation Medal, and the Intelligence Medal of Merit. He specialized in counterterrorism, the Middle East, and South Asia, spending extensive time in Iraq and Afghanistan. Just prior to his retirement, Polymeropoulos served at CIA headquarters and was in charge of the CIA's clandestine operations in Europe and Eurasia. Polymeropoulos frequently comments on international events in the US media, including the Washington Post, the New York Times, Fox News, GQ, Yahoo News, CNN, and MSNBC. He also writes a weekly column on intelligence as a Washington Examiner contributor. Polymeropoulos's book, "Clarity in Crisis: Leadership Lessons from the CIA," was published by Harper Collins in June 2021.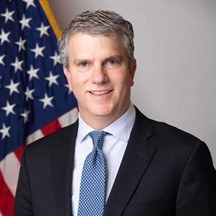 David L. Fogel is a nonresident senior fellow in the Forward Defense practice of the Atlantic Council's Scowcroft Center for Strategy and Security. He is a two-time successful entrepreneur and proven business executive with extensive experience at all stages of the entrepreneurial process–business inception, raising capital and investing himself in start-ups, scaling and operating businesses, and exiting mature companies. Currently, he is an adjunct professor of law at Georgetown University, where he teaches entrepreneurship. Fogel previously served as co-founder, president, chief operating officer (COO) and chief financial officer of IndexIQ, an innovative indexing business and exchange-traded fund issuer currently with over $4 billion in assets under management. In 1999, he co-founded SmartPortfolio.com, Inc., which became a leading email financial newsletter business. In September 2020, Fogel was appointed senior advisor and chief business development officer in the Office of the Under Secretary of State for Economic Growth, Energy, and the Environment at the US Department of State. In November 2020, Professor Fogel was nominated as assistant secretary of State for Economic and Business Affairs. Prior to the State Department, he was appointed as chief of staff, the number two position, at The Export-Import Bank of the United States (EXIM), where he was responsible for day-to-management of the 500-person independent agency, policy, and EXIM Board-level transactions, and was awarded the Distinguished Service Award. His policy responsibilities included coordinating among multiple stakeholders within the various departments of the executive branch, the White House, the US Congress, US businesses, and outside advocacy groups. Fogel received a bachelor of science in foreign service, a juris doctor degree, and a master of business administration from Georgetown University. He has served on the advisory boards for both the McDonough School of Business and the Wall Street Alliance at Georgetown, and he received the Alumni Association Entrepreneur of the Year Award and the School of Business Dean's Award in 2016. He was also a member of the board of trustees of Freedom House, a seventy-five-year non-partisan organization that promotes freedom, human rights and democratic change globally.
Senior Advisors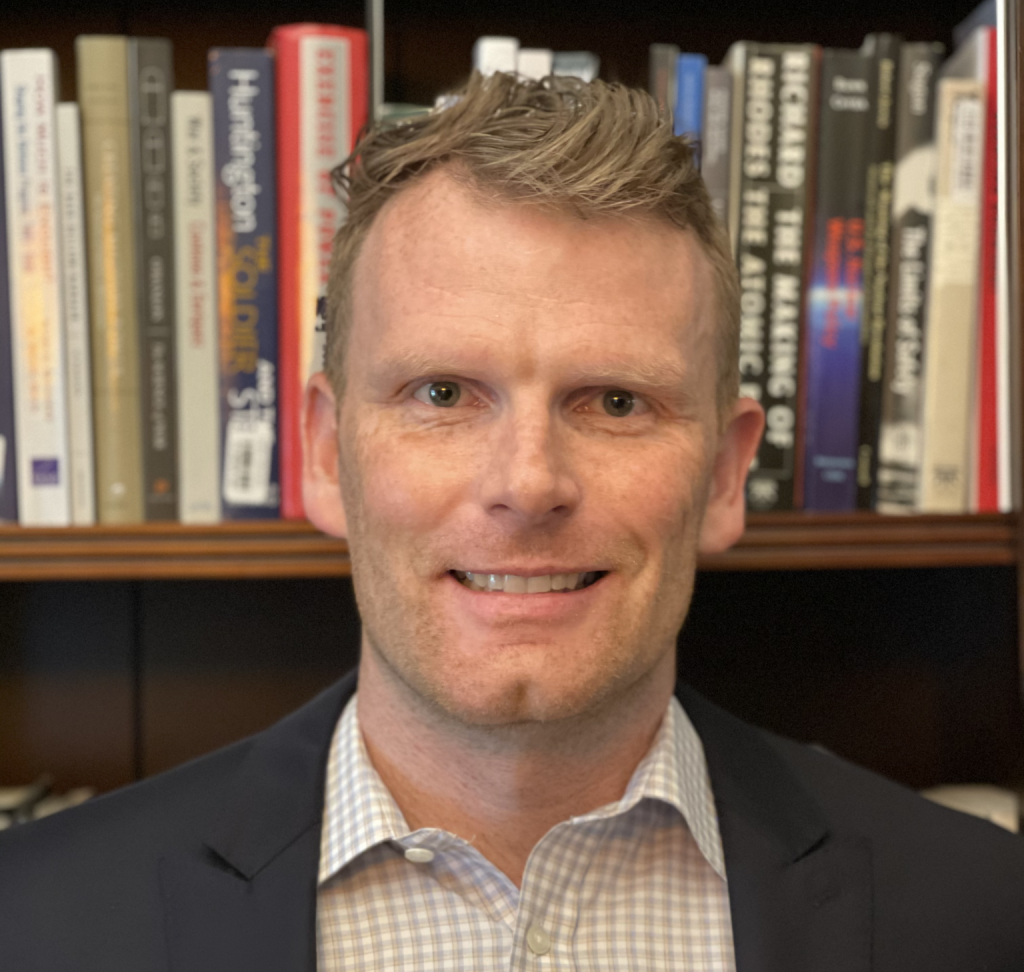 Kyle Atwell is a nonresident senior fellow in the Forward Defense practice of the Atlantic Council's Scowcroft Center for Strategy and Security. Atwell is currently an active-duty US Army special forces officer serving as an instructor of international affairs in the social sciences department at the United States Military Academy at West Point. His operational experience includes over twenty months of combat in Afghanistan and assignments in North and West Africa, South Korea, and Germany. The majority of his military experience has focused on unconventional warfare, countering insurgencies, and building partner force capacity among US allies and partners around the world. Atwell is the founder and co-director of the Irregular Warfare Initiative, a joint venture between the Modern War Institute at West Point and the Empirical Studies of Conflict Project. The initiative provides a collaborative space to engage in professional and public discourse with the goal of bridging the gap between researchers, policymakers, and practitioners of irregular warfare. Atwell holds BA degrees in economics and international relations from the University of California at Davis, an MA in Public Affairs from Princeton University, and he is currently a PhD candidate with a focus in security studies at the School of Public and International Affairs at Princeton University.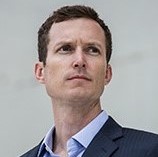 August Cole is a nonresident senior fellow at the Scowcroft Center for Strategy and Security at the Atlantic Council. He is the director of the Art of Future War project, which explores narrative fiction and visual media for insight into the future of conflict. His fiction writing tackles themes at the core of American foreign policy and national security in the twenty-first century, including the privatization of military and intelligence operations and the future of American power in the Pacific. He is also writer-in-residence at Avascent, an independent strategy and management-consulting firm focused on the defense and aerospace sectors. From 2007 to 2010, Cole reported on the defense industry for the Wall Street Journal. He helped break many major national security stories, including foreign cyber spies hacking into the US Joint Strike Fighter program, major defense contractors doing "Smart Power" development work in Africa, US sales of F-16 fighters to Iraq, and a Blackwater civilian shooting incident in Afghanistan. He has discussed his reporting on CNBC, The John Batchelor Show, PRI's The World, To the Point, and NPR's Day to Day. He holds a BA from the University of Pennsylvania and a master's in public administration from the John F. Kennedy School of Government at Harvard University.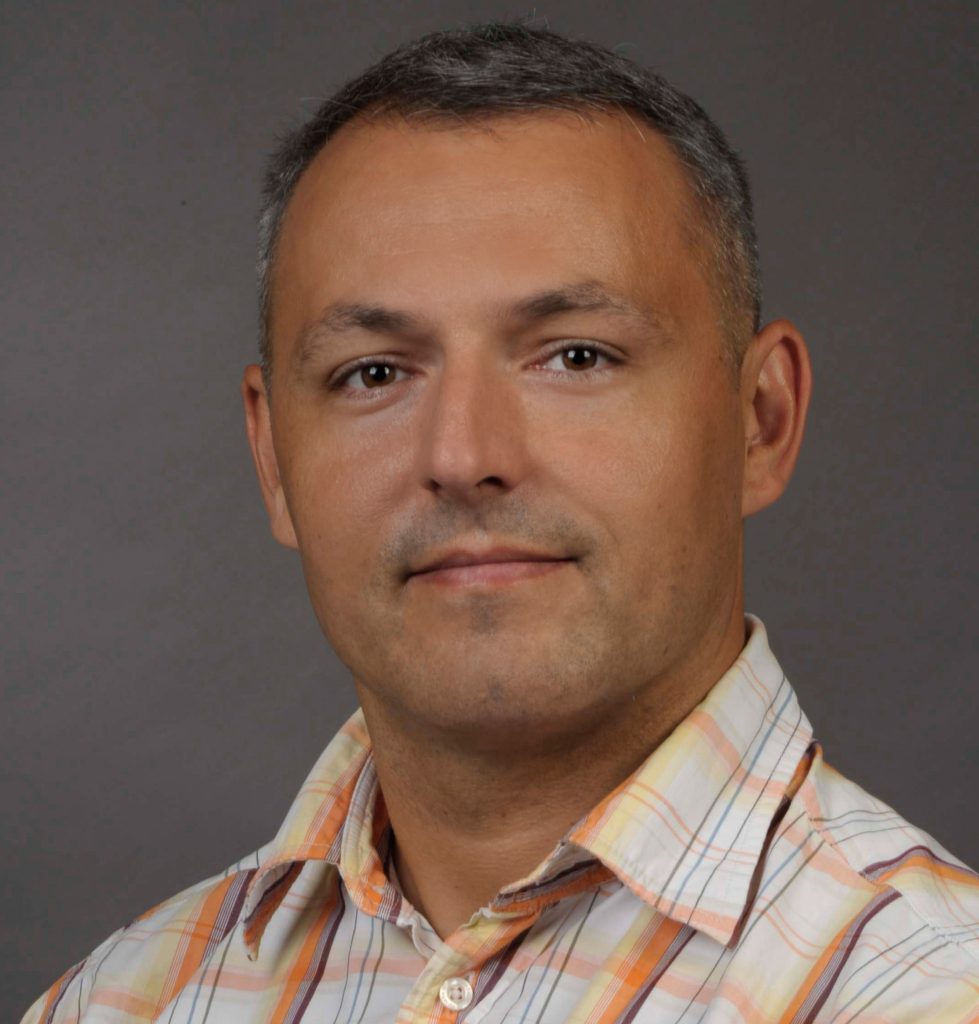 Dr. Sandor Fabian is a former Hungarian Special Forces officer with 20 years of military experience. Dr. Fabian served in multiple national assignments and held the Force Assessment and Evaluation Branch Head position at the NATO Special Operations Headquarters. Dr. Fabian is currently an instructor, curriculum developer and team leader at LEIDOS Inc where he supports the NATO Special Operations education, training, exercises, and evaluation contract. Dr. Fabian is also a non-resident fellow at West Points Modern War Institute. He is a graduate of the Miklos Zrinyi Hungarian National Defense University, holds a masters degree in Defense Analysis from the US Naval Postgraduate School, a graduate certificate in Intelligence Studies, and a PhD in Security Studies both from the University of Central Florida. Dr. Fabian is the author of the book titled "Irregular Warfare: The Future Military Strategy For Small States" and has published several articles in peer-reviewed journals including the Journal of Strategic Security , Defense and Security Analysis, the Special Operations Journal, Combating Terrorism Exchange, the British Defence Studies journal and the Hungarian Sereg Szemle and Honvedsegi Szemle journals. Dr. Fabian has also contributed several articles at the Modern War Institute, Small Wars Journal, and the British Royal United Service Institute. Dr. Fabian`s research interest includes irregular warfare, Russian and Chinese approaches to conflict, U.S. foreign security assistance and special operations.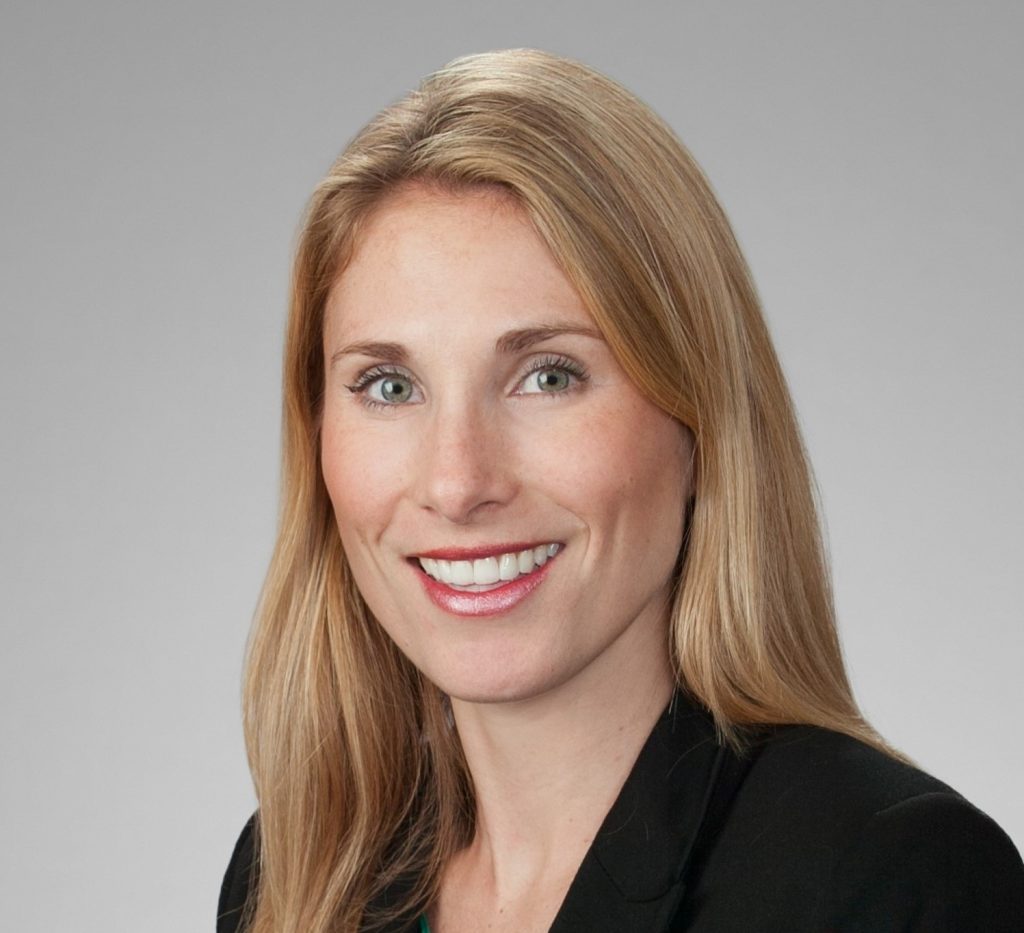 Annie Froehlich is a nonresident senior fellow with the Economic Statecraft Initiative in the Atlantic Council's GeoEconomics Center. Froehlich is a special counsel at Cooley LLP, where she practices in the firm's export controls and economic sanctions group. She advises innovative technology start-ups and emerging companies as well as established public and private companies regarding issues arising under Export Administration Regulations, International Traffic in Arms Regulations, and the various trade and economic sanctions programs administered by the US Department of the Treasury's Office of Foreign Assets Control. Previously, Froehlich served as the director and senior counsel, sanctions and export for Carrier Corporation. She resides in Washington, DC, with her husband and three energetic children.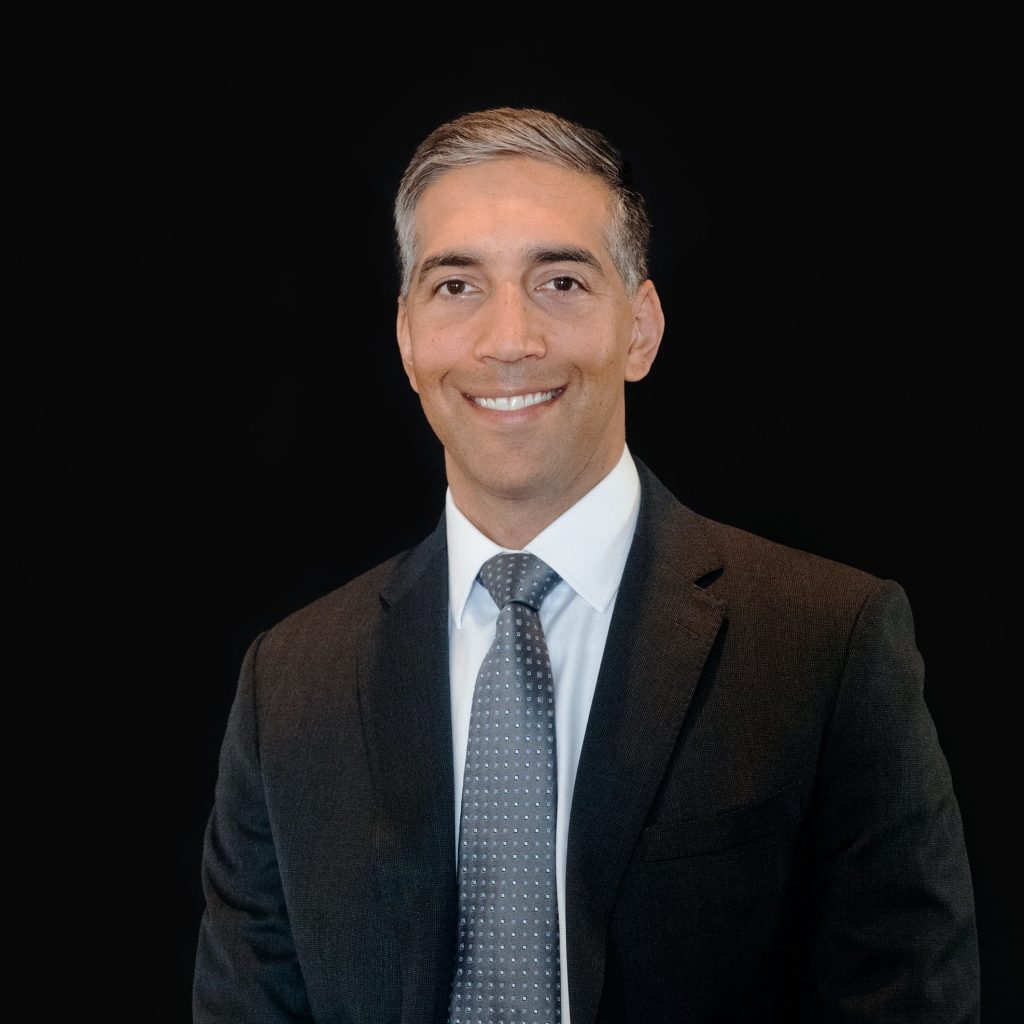 John Ghose is currently Principal Corporate Counsel for Microsoft's Business & Regulatory Investigations team. Previously, he was a partner and co-chair of a national law firm's data security, privacy, and technology practice group, and prior to that he was a federal prosecutor for the US Department of Justice (DOJ). For nearly two years Mr. Ghose served as DOJ's Global Dark Web & Cryptocurrency International Computer Hacking and Intellectual Property Attorney, with the Computer Crime and Intellectual Property Section in Washington, D.C. For seven years, Mr. Ghose was an Assistant US Attorney in Atlanta, Georgia, where he specialized in the criminal prosecution of cyber offenses, including cryptocurrency money laundering and dark web marketplaces. In 2018, Mr. Ghose received the Executive Office of US Attorneys' Director's Award, one of DOJ's highest honors, for his work on Operation Ghost Guard. Mr. Ghose has also worked as a Special Assistant US Attorney in Philadelphia, Pennsylvania; as an associate at the international law firm Dechert LLP; and as a law clerk on both the US Court of Appeals for the Third Circuit and the US District Court for the Eastern District of Pennsylvania. Mr. Ghose received his law degree from the University of Pennsylvania Law School, in Philadelphia, and his undergraduate degree from the University of Michigan, in Ann Arbor.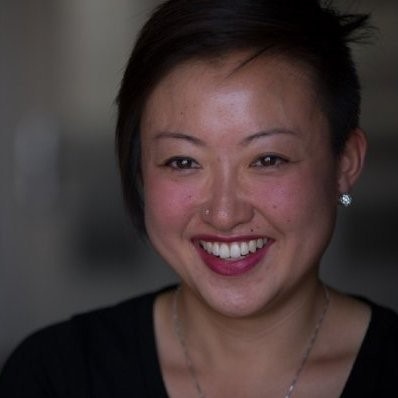 Evanna Hu is a nonresident senior fellow at the Atlantic Council's Scowcroft Center for Strategy and Security. Additionally, she is the CEO and partner of Omelas, an artificial intelligence (AI) and machine learning company working on mapping the online information environment. Evanna is a subject matter expert in messaging and propaganda of countering violent extremism (CVE) and counterterrorism (CT) in both Salafi-jihadism and neo-Nazism and has worked at the intersection of governance, security, and technology in Europe, the Middle East, and Africa, including extensive time in Kenya, Iraq, the Gaza Strip, Syria, Tunisia, and Afghanistan. Prior to Omelas, she successfully founded two technology ventures, one based in Nairobi, Kenya and another in Amman, Jordan. To date, she has briefed six national heads of intelligence and has advised twelve cabinet or ministerial members on technology and security. At the Atlantic Council, she specializes in emerging technologies for NATO and member countries with a focus on AI and 5G. She was previously an international security fellow at New America, where she wrote extensively on CVE and CT issues, and a technology fellow at Quilliam, the oldest think tank founded by reformed former Hizb-ut-Harir members.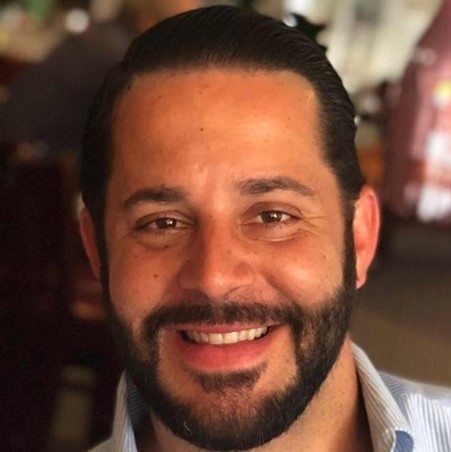 Alex Plitsas is a nonresident senior fellow with the Forward Defense practice at the Atlantic Council's Scowcroft Center for Strategy and Security. Additionally, he is currently a principal and industry director for aerospace and defense and high-tech electronics at Providence Consulting Group where he oversees and leads industry-focused teams who conduct business and digital-transformation projects for enterprise resource-planning software systems. Previously, Plitsas served as the director for strategic operations for a high-tech electronics company servicing the aerospace and defense industry and as a chief of staff at the world's largest hedge fund, Bridgewater Associates. He completed his federal service as the chief of sensitive activities for special operations and combating terrorism in the Office of the Secretary of Defense, where he oversaw policy and operations for compartmented plans and programs. He was also detailed from the Pentagon to the Intelligence Community, representing the secretary of defense as a senior member of the White House Hostage Policy Review Team. Plitsas also worked as a strategic planner for the undersecretary of defense for intelligence, where he was deployed to Afghanistan. He also deployed twice to Iraq, once in uniform leading a psychological operations team during "the surge" and fighting in the Battle of Sadr City, and a second time as a civilian working in the Special Programs Office at United State Forces–Iraq Headquarters. He completed his undergraduate studies in political science at American University and attended graduate school at Johns Hopkins University for global security studies. He holds a certificate in emergency management from the Federal Emergency Management Agency and a Six Sigma Black Belt from Central Connecticut State University.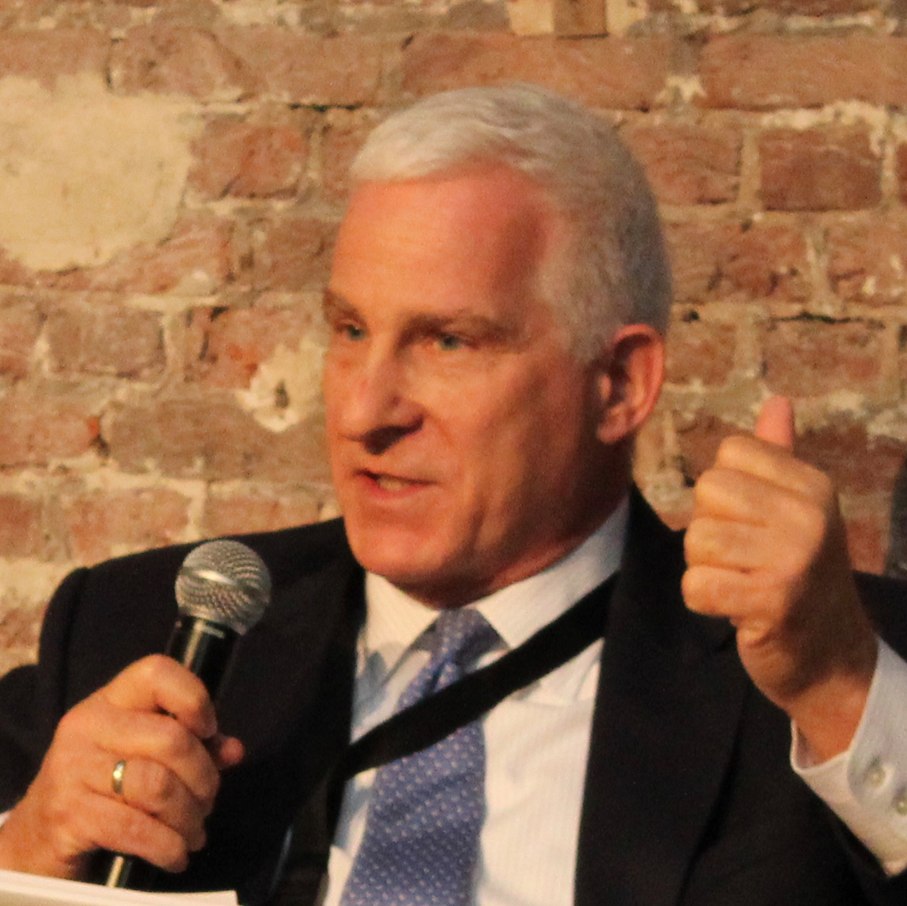 John Sipher is a nonresident senior fellow at the Atlantic Council's Eurasia Center and the co-founder of Spycraft Entertainment, a production firm providing content and talent to the entertainment industry. John is a foreign policy, intelligence, and national security expert. His articles have been published in the New York Times, the Atlantic, the Washington Post, Politico, Foreign Affairs, Newsweek, Slate, Lawfare, and Just Security, among others. He regularly appears on the PBS NewsHour, CNN, NPR, MSNBC, BBC and speaks to corporate, academic, and governmental groups. He serves as a senior adviser to the Lincoln Project, the Steady State, and the Council on American Security. In 2014, John retired from a 28-year career at the Central Intelligence Agency's National Clandestine Service. At the time of his retirement, he was a member of the CIA's Senior Intelligence Service, the leadership team that guides CIA activities globally. John served multiple overseas tours as chief of station and deputy chief of station in Europe, Asia, and in high-threat environments. He has significant experience working with foreign and domestic partners to solve national security challenges. John also served as a lead instructor in the CIA's clandestine training school and was a regular lecturer at the CIA's leadership development program. He is the recipient of the Distinguished Career Intelligence Medal. John is from Cortland, New York, and graduated from Hobart College and has a master's in international affairs from Columbia University.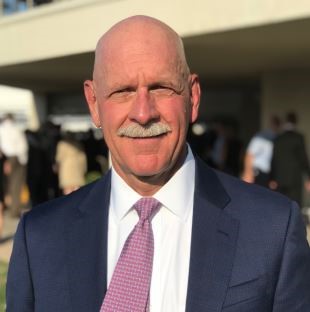 Admiral Scott Swift served in the US Navy for more than 40 years, rising from his commission through the Aviation Reserve Officer Candidate program to become a Navy light attack and strike fighter pilot. He commanded at all levels including F/A-18 weapons school, aircraft carrier-based squadrons, Carrier Air Wing, Carrier Strike Group and the US Seventh Fleet forward deployed to Japan, finally completing his uniformed career as the 35th Commander of US Pacific Fleet in 2018. During his years of service, he participated in combat Operations Praying Mantis, Southern Watch, Enduring Freedom and Iraqi Freedom, and received a master's degree from the Naval War College, Newport, Rhode Island. He is the founder of The Swift Group LLC. As a previous MIT Center for International Studies Robert E. Wilhelm Fellow, MIT Research Affiliate, Senior Fellow at the Center for Naval Analysis, Adjunct Professor at the Naval War College, US Naval Institute Board Member and Spirit of America Advisory Board Member, Admiral Swift continues to explore opportunities to serve where his interests, abilities, experience and national need align.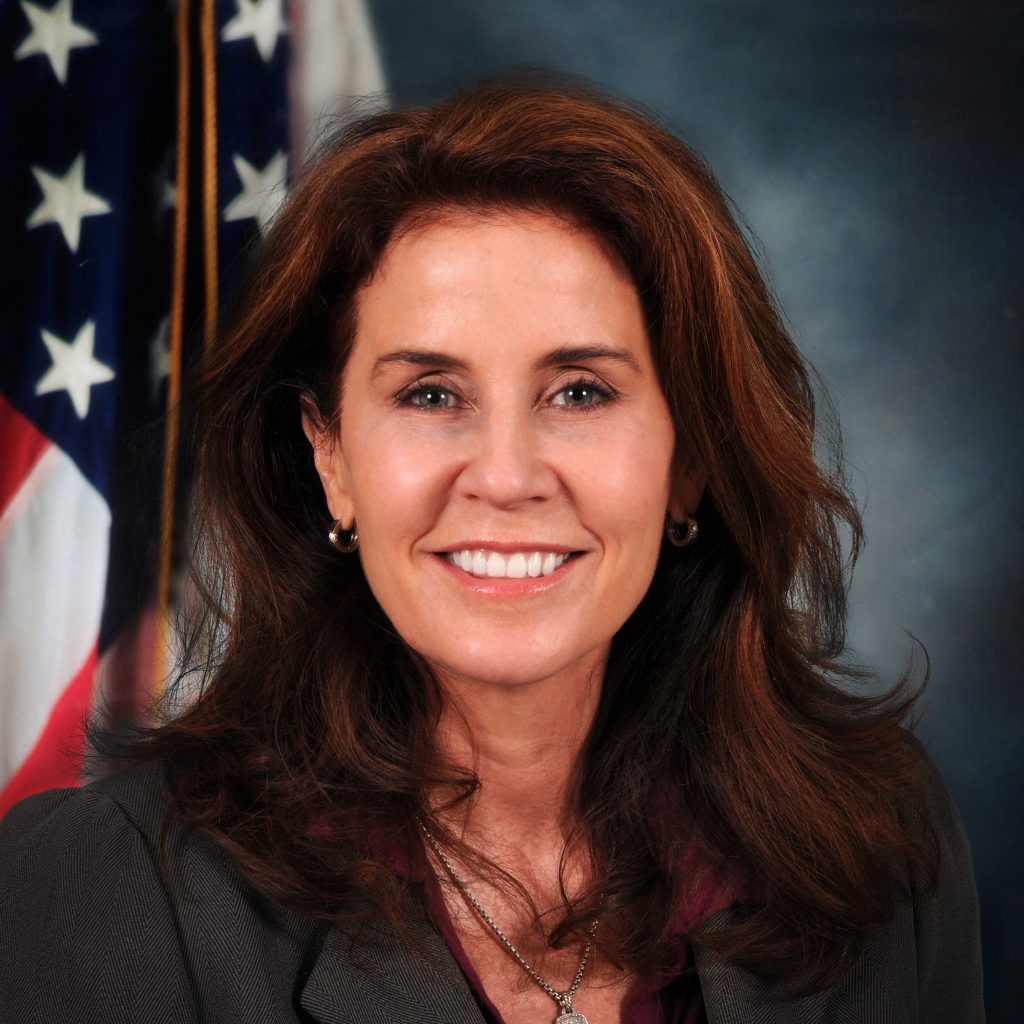 MaryJo "MJ" Thomas served as the Federal Bureau of Investigation (FBI) Senior Advisor to Department of Defense. Ms. Thomas served as the primary interface between the FBI and the Office of Secretary Defense (OSD) on all matters related to national security which involve the Federal Bureau of Investigation. She regularly briefed senior representatives of OSD on high profile cases and national security matters. Ms. Thomas was responsible for coordinating counterintelligence, counterterrorism, cyber and weapons of mass destruction matters between the two agencies in an effort to degrade foreign adversarial activities. Previously Ms. Thomas served as the section chief of the Counterproliferation Center within the FBI's Counterintelligence Division. From 2006 to 2009, Ms. Thomas served as the Special Assistant to the FBI's Executive Assistant Director for Science and Technology. In this position, she worked with the US Department of Defense and special forces assigned in Iraq and Afghanistan and provided investigative expertise utilizing biometrics and technology to identify and track adversaries. Before joining the FBI, Ms. Thomas served as a law enforcement officer in Rhode Island. She also served as a security forces officer and logistician in the US Air Force for 18 years, in both active and reserve status. Ms. Thomas earned a bachelor's degree from Providence College.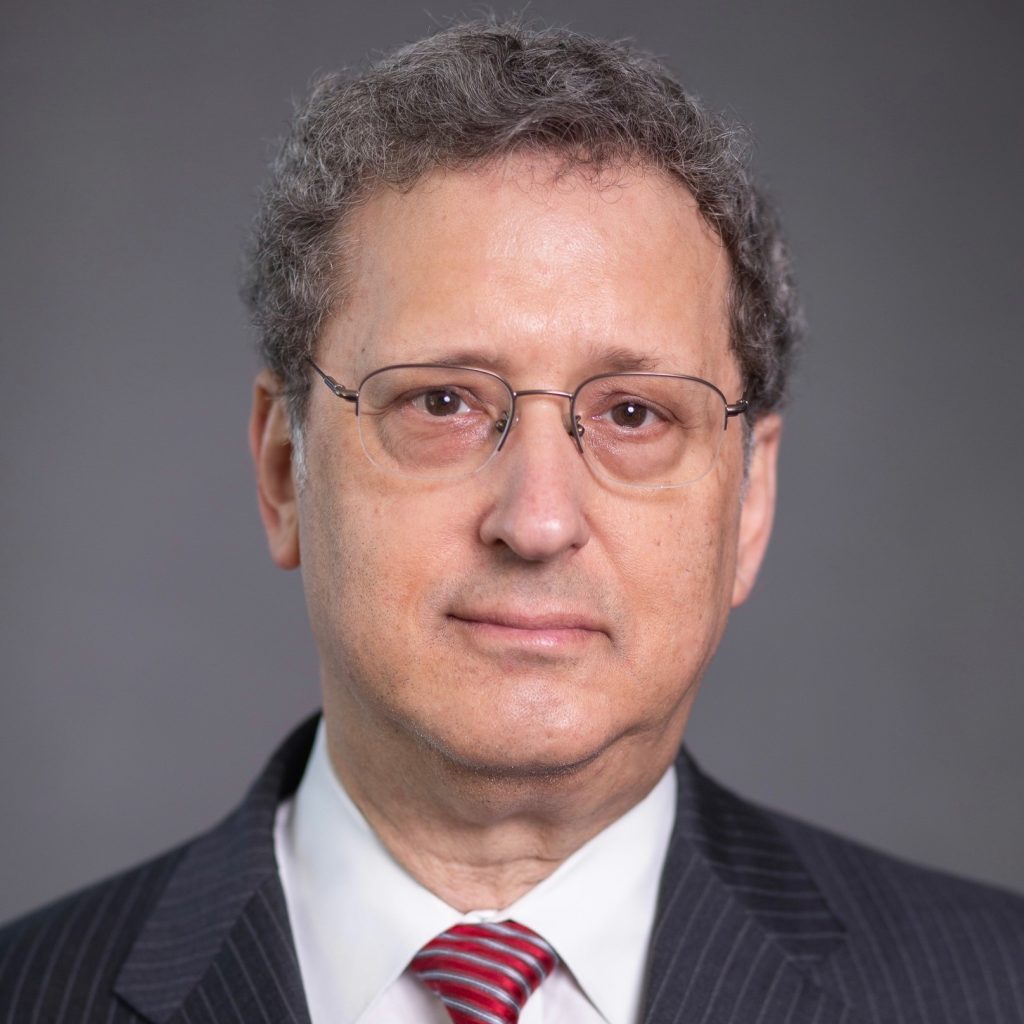 Thomas S. Warrick is a nonresident senior fellow at the Scowcroft Center for Strategy and Security's Forward Defense practice at the Atlantic Council. Previously, he was the acting director of the Atlantic Council's Scowcroft Middle East Security Initiative in the Atlantic Council's Middle East Programs. Prior to joining the Atlantic Council, from August 2008 to June 2019 he was the Deputy Assistant Secretary for Counterterrorism Policy at the US Department of Homeland Security (DHS) and a career member of the Senior Executive Service. From 2002 to 2003, he led the State Department's "Future of Iraq" project. From July 2006 to July 2007, he was Director (Acting) for Iraq Political Affairs. He was briefly Senior Political Adviser on the Iran desk in 2007. Warrick joined the US Department of Homeland Security in August 2007 as Director for the Middle East, Africa, and South Asia in the Office of Policy. He became Deputy Assistant Secretary for Counterterrorism Policy, in the Office of Policy, in August 2008. In February 2015, Warrick was named Deputy Counterterrorism Coordinator for Policy by the DHS Counterterrorism Coordinator and Under Secretary for Intelligence & Analysis. In July 2018, when the counterterrorism policy mission was returned to the DHS Office of Policy, Warrick resumed his title of Deputy Assistant Secretary for Counterterrorism Policy in the Office of Policy / Office of Threat Prevention and Security Policy. Warrick concluded his service as Deputy Assistant Secretary for Counterterrorism Policy on June 14, 2019.