​​Over the course of nearly seven years of war in Yemen, the country has become home to the world's most dire humanitarian crisis. The conflict, compounded by natural disasters and health crises, has led to economic free fall and currency devaluation, a severe lack of food and fuel resources, and massive internal displacement. More than 80 percent of Yemen's population requires humanitarian assistance, but humanitarian funding from the international community is not sufficient to provide aid to everyone who needs it.  

The United States remains one of the largest donors to the humanitarian response. The new Biden administration has also indicated through early actions that resolving the conflict in Yemen and providing humanitarian relief are a top foreign policy priority. To brief us on the administration's policies going forward, the Atlantic Council was delighted to welcome Tim Lenderking, US Special Envoy for Yemen, and Sarah Charles, USAID Assistant to the Administrator for the Bureau for Humanitarian Assistance, for a conversation on Friday, March 12, at 9:15 a.m. ET. Atlantic Council nonresident senior fellow Nabeel Khoury moderated the discussion.
Speakers
Sarah Charles
Assistant to the Administrator, Bureau for Humanitarian Assistance
US Agency for International Development
Tim Lenderking
Special Envoy for Yemen
US Department of State
Moderator
Nabeel Khoury
Nonresident Senior Fellow, Rafik Hariri Center for the Middle East
Atlantic Council
Related content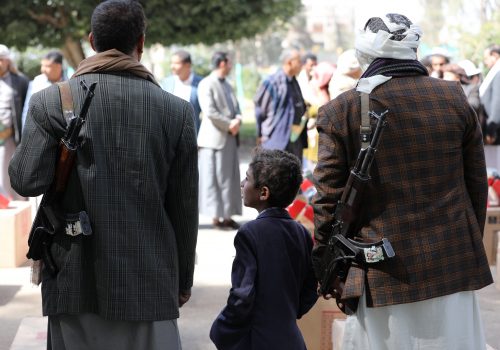 Tue, Feb 23, 2021
The appointment of Ambassador Tim Lenderking as US Special Envoy to Yemen is the right step towards streamlining United States' efforts internally and externally with allies to end the war, address its humanitarian impact, and avert the looming famine.
MENASource by Khaled H. Alyemany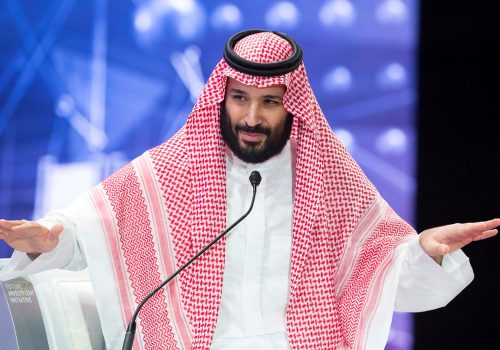 Fri, Feb 26, 2021
There is a wide array of options available to the United States as a response to the Khashoggi report. But some carry more potential for blowback than others. When assessing the range of options, the Biden administration should choose those that mitigate the negative impact on long-term US interests.
New Atlanticist by Kirsten Fontenrose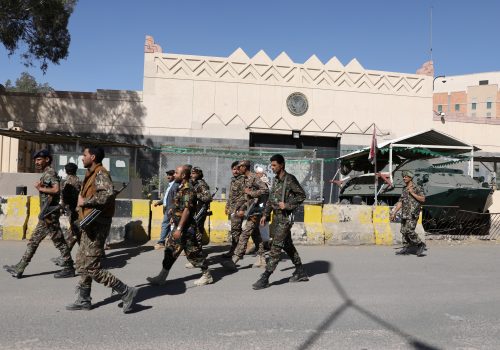 Fri, Feb 12, 2021
There is a hard and complex road ahead, but the Biden administration has taken a major first step in the right direction.
MENASource by Nabeel Khoury