Our inspiration
The Atlantic Council's work on social, economic and human development issues in the Middle East honors the legacy of Rafik Hariri and his life's mission to unlock the human and economic potential of the Arab world.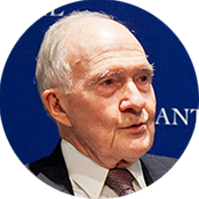 The Atlantic Council's work on Middle East security honors the legacy of Brent Scowcroft and his tireless efforts to build a new security architecture for the region.

Countries & issues in focus
Featured commentary & analysis
Our blogs feature thoughtful reflections and opinions on current events in the Middle East & North Africa.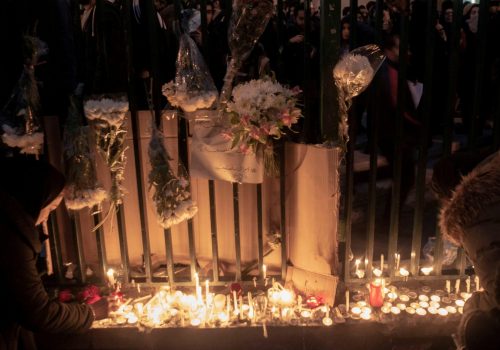 Wed, Jan 15, 2020
Angry Iranians continue to demand accountability after authorities admitted to mistakenly downing a passenger airplane in Tehran.
IranSource by Anonymous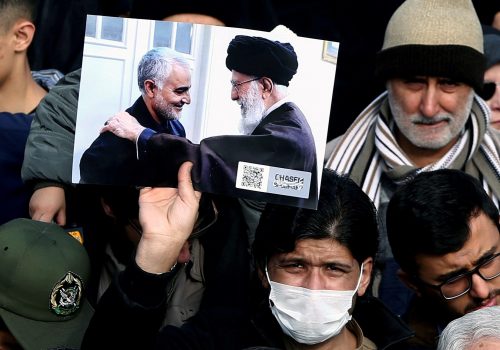 Tue, Jan 14, 2020
In the age of Twitter diplomacy, a breakthrough from the vicious cycle of US-Iran hostility would require statesmen in both capitals with the vision to break the stalemate and the courage to resist attacks.
IranSource by Sina Azodi
Sat, Jan 11, 2020
Oman's longtime ruler dedicated himself to building a modern state and put Oman on the world map as an international center of dialogue and reason.
New Atlanticist by Marc J. Sievers
Featured in-depth research & reports
Our reports feature policy-relevant analysis that focuses on transatlantic priorities while centering the concerns of citizens in the Middle East.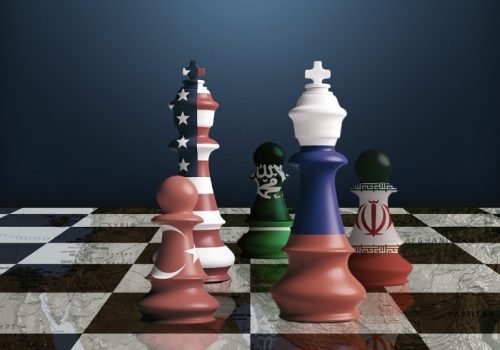 Tue, Oct 8, 2019
The idea of a 'Russian resurgence' in the Middle East set against a perceived American withdrawal has captured the attention of policymakers and scholars alike, warranting further examination.
Report by Karim Mezran and Arturo Varvelli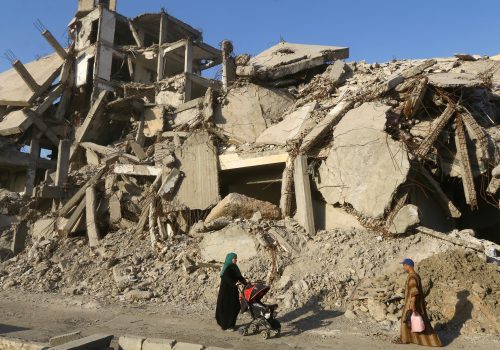 Tue, Sep 24, 2019
The objective of the United States in Syria must be a full political transition from criminal, terrorist rule by family and entourage to a consensual, legitimate system featuring rule of law. Its achievement would, barring unanticipated regime collapse, take years of patient, focused, and disciplined effort.
Issue Brief by Frederic C. Hof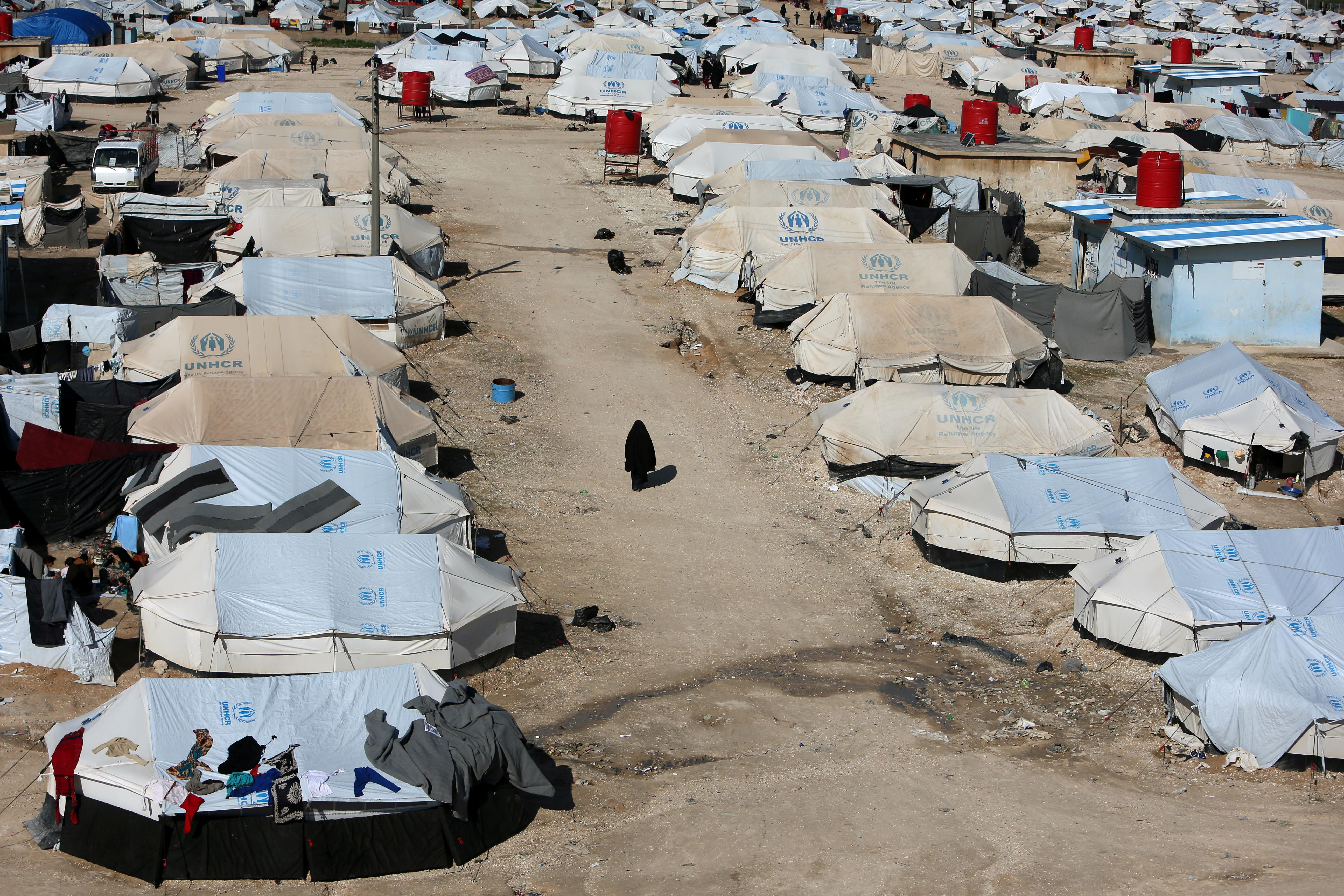 Tue, Aug 13, 2019
Executive Summary The future of northeast Syria is unsettled after eight years of civil war and the US intervention to combat the Islamic State of Iraq and al-Sham (ISIS). It also faces the various divergent interests of powerful external actors, including Russia and Turkey. In mid-April 2019, the Atlantic Council, Konrad-Adenauer-Stiftung, and the Foreign Policy […]
Report by Aaron Stein and Emily Burchfield
Leadership
Upcoming Events
We convene the most important stakeholders on issues of primary concern to the transatlantic community when it comes the Middle East and North Africa, from senior US and Middle East government officials to civil society activists and budding entrepreneurs.
Past events