Our inspiration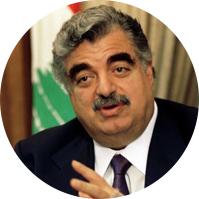 The Atlantic Council's work on social, economic and human development issues in the Middle East honors the legacy of Rafik Hariri and his life's mission to unlock the human and economic potential of the Arab world.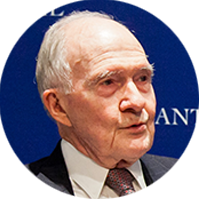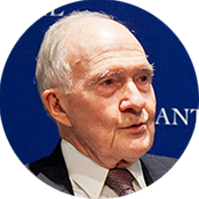 The Atlantic Council's work on Middle East security honors the legacy of Brent Scowcroft and his tireless efforts to build a new security architecture for the region.

Featured Initiatives
Countries & Sub-regions in Focus
Sign up for all the latest updates!
Sign up for the MENASource newsletter, highlighting pieces that follow democratic transitions and economic changes throughout the region.
Meet our blogs
Featured commentary & analysis
Our blogs feature thoughtful reflections and opinions on current events in the Middle East & North Africa.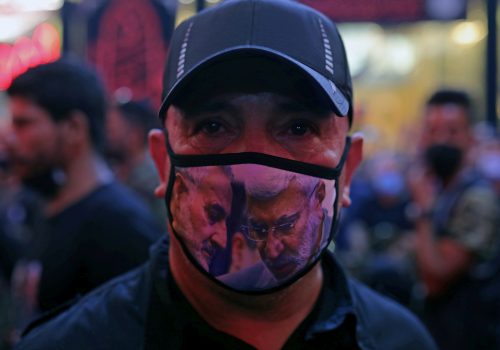 Wed, Sep 22, 2021
More than four decades after the beginning of a dreadful war that shaped the lives and worldview of a generation, Iraq and Iran seem to have put the past behind them and moved to a new relationship. But the road ahead is not without landmines. The balance of power is too lopsided in Iran's favor to allow for a healthy alliance and Iran's continued estrangement from the US makes Baghdad's balancing act even trickier. The Iranians may be enjoying their triumphant short-term position, but the long-term consequences could be calamitous.
IranSource by Barbara Slavin, Abbas Kadhim

Wed, Sep 22, 2021
Abdelaziz Bouteflika's death is unlikely to substantially shift the country's trajectory, in large part because of just how rigid a system he and his generation of independence heroes already imposed upon Algeria during their lifetimes.
MENASource by Andrew G. Farrand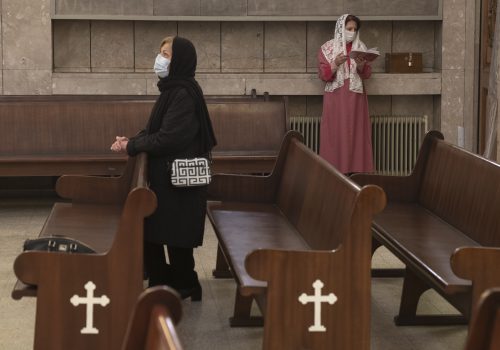 Tue, Sep 21, 2021
In practice, Iran's discriminatory law affects almost all aspects of minority children's lives, such as safety and well-being and access to health and education.
IranSource by Hamed Farmand
Featured in-depth research & reports
Our reports feature policy-relevant analysis that focuses on transatlantic priorities while centering the concerns of citizens in the Middle East.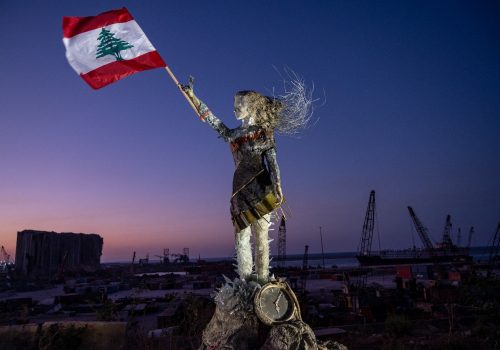 Wed, Aug 4, 2021
One year from the August 4 Beirut port explosion, Lebanon continues to free-fall into utter dysfunction as it unravels under the pressure of its worst economic crisis in decades, high rates of COVID-19 infections, an indifferent political class, and Hezbollah's control over critical junctures of the Lebanese state.
Issue Brief by David Daoud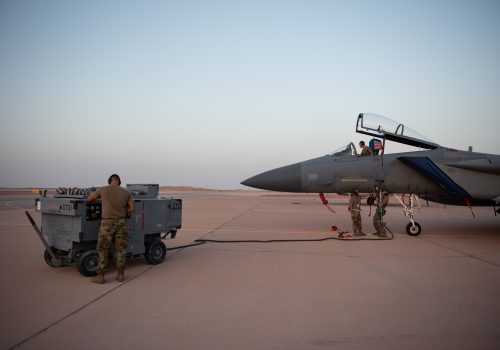 Thu, Jun 24, 2021
Wechsler responds to the New American Engagement Initiative's latest publication. Read his recommendations and analysis on why the US should not withdraw from the Middle East.
Issue Brief by William F. Wechsler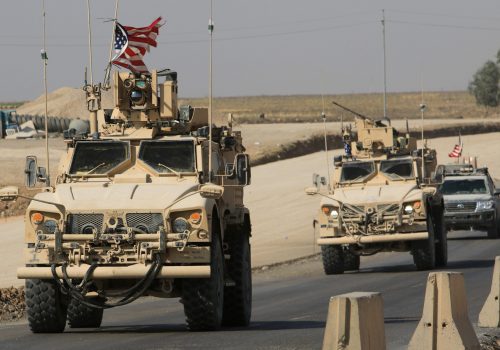 Mon, Jun 14, 2021
In a new issue brief Nate Rosenblatt and Jomana Qaddour describe the challenges the United States faces in Syria, including Russia's attempt to expand the UN Strategic Framework as well the struggle to keep the UN humanitarian border crossings open in northern Syria.
In-Depth Research & Reports by Nate Rosenblatt and Jomana Qaddour
Leadership
Upcoming Events
We convene the most important stakeholders on issues of primary concern to the transatlantic community when it comes the Middle East and North Africa, from senior US and Middle East government officials to civil society activists and budding entrepreneurs.
Past events
Sign up to receive invitations to public events on issues related to the Middle East and North Africa.