Our inspiration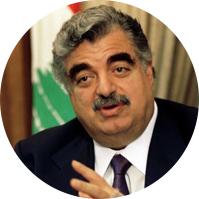 The Atlantic Council's work on social, economic and human development issues in the Middle East honors the legacy of Rafik Hariri and his life's mission to unlock the human and economic potential of the Arab world.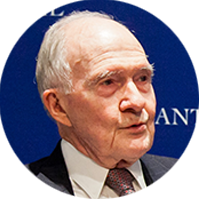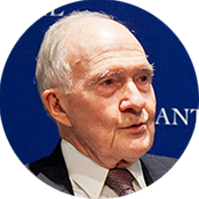 The Atlantic Council's work on Middle East security honors the legacy of Brent Scowcroft and his tireless efforts to build a new security architecture for the region.

Featured Initiatives
Countries & Sub-regions in Focus
Sign up to recieve our newsletter
Sign up for the MENASource newsletter, highlighting pieces that follow democratic transitions and economic changes throughout the region.
Featured commentary & analysis
Our blogs feature thoughtful reflections and opinions on current events in the Middle East & North Africa.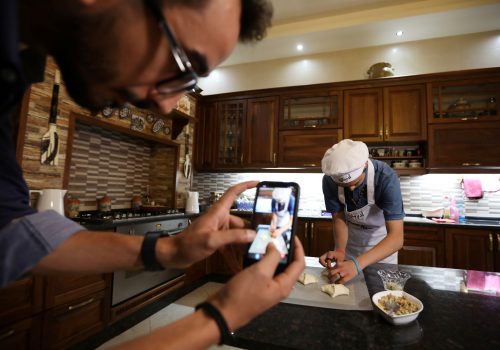 Thu, Apr 15, 2021
Although TikTok provides a platform for creative expression and political speech, repressive governments around the world attempt to censor users—and the Middle East is no exception. Those in charge are fearful of the app's quick-sharing nature, which can allow anything from popular dances to government slander to spread rapidly.
MENASource by Samantha Treiman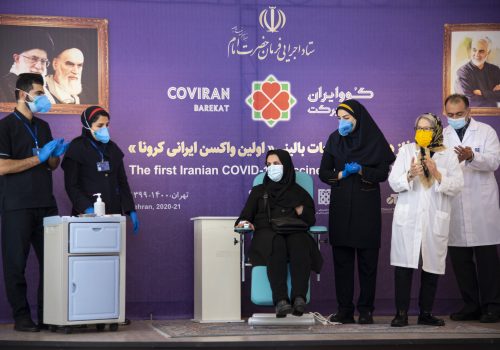 Wed, Apr 14, 2021
Given the economic uncertainty, unrest in the upcoming election season is possible. An excessive vaccination fee, rumors of nepotism as the vaccination programs roll out, black market distribution of vaccines, or distribution of fake vaccines could ignite a wildfire—especially under current circumstances.
IranElections2021 by Masoud Mostajabi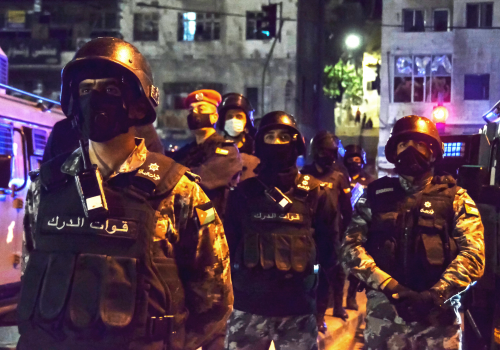 Fri, Apr 9, 2021
The greatest risk to Jordan's stability remains that political and economic reform has been delayed for too long, and the little space that remains for Jordanians to express their legitimate frustration and dissent is narrowing every day.
MENASource by Tuqa Nusairat
Featured in-depth research & reports
Our reports feature policy-relevant analysis that focuses on transatlantic priorities while centering the concerns of citizens in the Middle East.

Thu, Apr 8, 2021
On February 23, 2011, French President Nicolas Sarkozy declared to the world his revulsion at the brutalities taking place in Libya: "The international community cannot remain a spectator to all the massive violations of human rights," he said. Much had changed in the relationship between Sarkozy and Colonel Muammar al-Qaddafi since the latter's visit to France in 2007. Much has also changed in Libya and the rest of the world since these declarations were uttered and the ensuing intervention by NATO began.
Issue Brief by Farah Rasmi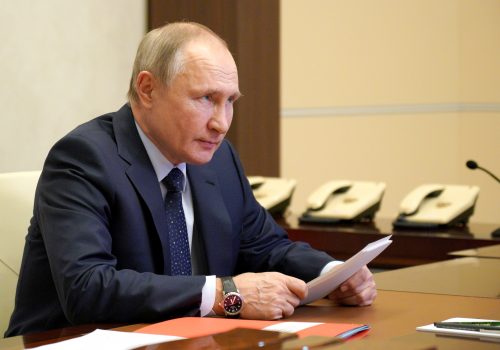 Wed, Mar 31, 2021
For more than 250 years, Russian leaders have sought to project power and influence in the Mediterranean region. Sometimes these efforts have met with a significant degree of success. At times, though, Russia has pulled back from the Mediterranean because of setbacks in the region, events in Europe, or convulsions inside Russia. These pullbacks, however, have never been permanent and have always been followed by renewed Russian efforts to gain influence in the region.
Issue Brief by Mark N. Katz

Mon, Mar 22, 2021
In a new report, Dr. Oula Kadhum explores Iraqi diaspora mobilization before and after the 2003 invasion and fall of the regime of Saddam Hussein.
In-Depth Research & Reports by Dr. Oula Kadhum
Leadership
Upcoming Events
We convene the most important stakeholders on issues of primary concern to the transatlantic community when it comes the Middle East and North Africa, from senior US and Middle East government officials to civil society activists and budding entrepreneurs.
Past events
Sign up to receive invitations to public events on issues related to the Middle East and North Africa.