This Africa Center discussion will be moderated by director Amb. Rama Yade, featuring Mr. Raila A. Odinga the African Union High Representative for Infrastructure Development in Africa and Former Prime Minister of the Republic of Kenya, following his visit to Washington, DC, on Monday, April 25th from 8:00am to 9:30am EDT. The conversation will focus on his presidential candidacy in Kenya and his potential foreign policy for the region and Africa. With our experts and fellows the discussion will highlight the world in a pivotal context, marked by the new engagement of the Biden Administration in multilateral affairs, the post-COVID-19 economy and the war in Ukraine.
Please find the conversation with The Hon. Raila A. Odinga agenda below. The discussion is to be held at the Atlantic Council in Washington, DC on Monday, April 25th, from 8:00am – 9:30am EDT. Registration for the event is non-transferable, and attire strictly business casual.
We look forward to welcoming you to the Atlantic Council in person. Please review the COVID-19 protocols below.
Featuring
Raila A. Odinga
African Union High Representative
Infrastructure Development in Africa
Moderator
Ambassador Rama Yade
Senior Director
Africa Center
COVID-19 safety
The Africa Center are closely following COVID-19 developments and are taking every precaution to help ensure the health and safety of all participants. We kindly ask that all attendees:
Masking: As a private business, the Atlantic Council will no longer enforce a mask mandate to staff or guests within our office space. However, masking is still encouraged, and those who wish to remain masked should feel comfortable in doing so.
Testing: We no longer require daily testing for onsite guests for meetings or events. All guests and visitors to the AC office must still fill out the Visitor Screening Form (including upload of proof of vaccination booster) 24 hours prior to their visit, event or meeting.
Logistics
Conference language
The conference will be conducted in English. Simultaneous interpretation will not be available.
Contact
For assistance or additional information, please contact [email protected].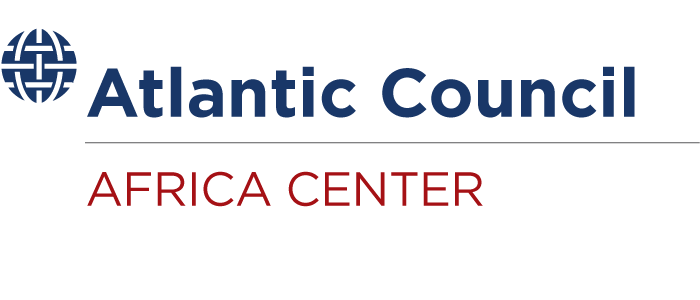 The Africa Center works to promote dynamic geopolitical partnerships with African states and to redirect US and European policy priorities toward strengthening security and bolstering economic growth and prosperity on the continent.