Through high-level relationships and a track record of well-respected analysis, the Africa Center speaks directly to the stakeholders who matter, shaping policy on the foremost issues of this dynamic continent.
Meet the Africa Center
Featured commentary & analysis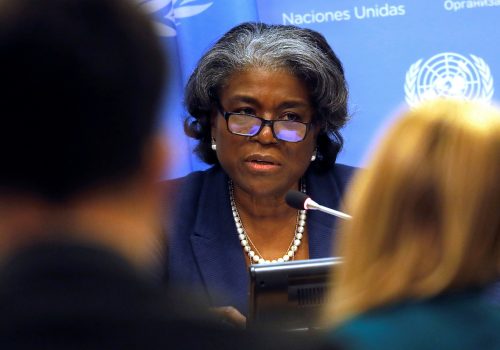 Tue, May 25, 2021
Thomas-Greenfield spoke about US President Joe Biden's outlook on Africa with Ambassador Rama Yade, director of the Atlantic Council's Africa Center, at an event celebrating Africa Day and introducing the Africa Center's new team and mission.
New Atlanticist by Katherine Walla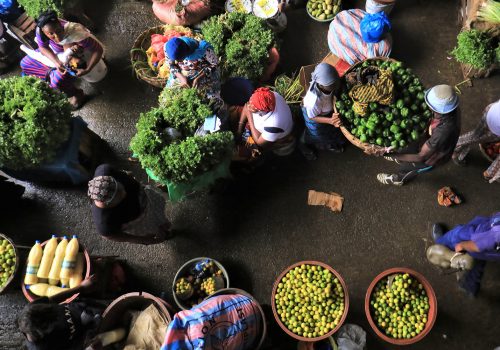 Tue, May 25, 2021
Biden can further build ties with Africa: He should do so not only because these countries have long been underrepresented within leading multilateral organizations, but also because they offer innovative solutions to global challenges including terrorism, climate change, migration, debt, and COVID-19.
AfricaSource by Rama Yade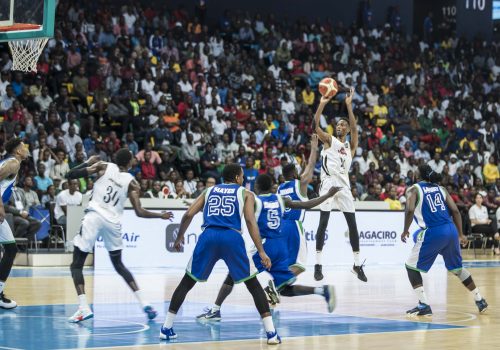 Tue, May 11, 2021
With the Basketball Africa League set to launch, the Atlantic Council's Africa Center reached out to sports stakeholders across the BAL's inaugural countries to hear their perspective on why the BAL represents a historic moment. Their feedback provides a compelling case for the developmental, diplomatic, and economic potential of African basketball.
AfricaSource by Luke Tyburski
Featured research & reports
The Africa Center's reports provide in-depth analysis to policymakers on topics of pressing concern.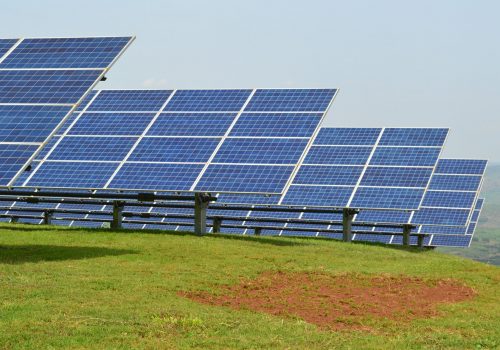 Fri, May 14, 2021
While African countries are the most impacted by the effects of climate change, the continent is home to an abundance of natural resources and vibrant economic prospects. To face the climate emergency, overcome the economic shock of COVID-19, and ensure that African economic development is sustainable, growth can only be green. However, tapping into Africa's vast potential will require mobilizing billions in investment for infrastructure.
Report by Emilie Bel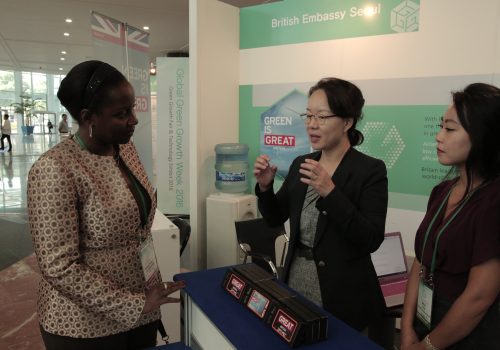 Wed, Apr 28, 2021
For Washington, cooperation with emerging powers such as South Korea and India could advance US influence in Africa and could help ensure that Beijing's digital foothold on the continent does not deepen.
Issue Brief by Aleksandra Gadzala Tirziu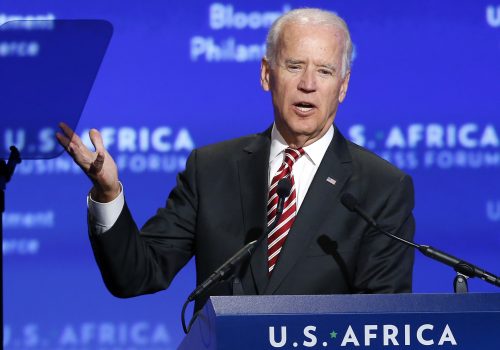 Mon, Apr 19, 2021
This new decade has created a unique moment for the Biden administration to reset US-Africa policy. A more multifaceted and nuanced engagement with African states will set a foundation for stronger US-Africa partnerships, support mutual economic growth, and contribute to strengthening US global leadership.
Report by Aubrey Hruby
Current projects
Leadership
Experts
Subscribe to AfricaSource
Sign up for the AfricaSource newsletter, which provides in-depth analysis and incisive commentary by the Africa Center's experts on the people and events shaping the present and future of the world's most dynamic regions