Through high-level relationships and a track record of well-respected analysis, the Africa Center speaks directly to the stakeholders who matter, shaping policy on the foremost issues of this dynamic continent.
Featured commentary & analysis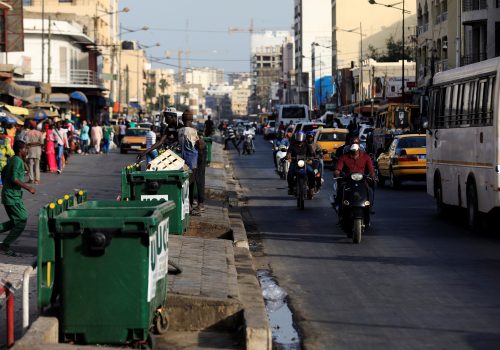 Tue, Mar 24, 2020
Will the novel coronavirus prove even more deadly and disruptive in Africa? It depends on the country. Bronwyn Bruton identifies the key questions and sets the stage for the Africa's Center's ongoing commentary on the crisis.
AfricaSource by Bronwyn Bruton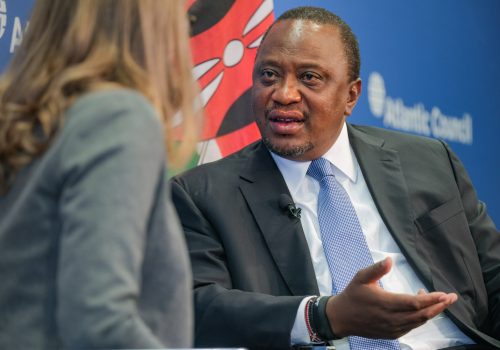 Wed, Feb 5, 2020
Kenyan President Uhuru Kenyatta implored an Atlantic Council audience on February 5 to see Africa as "more than just a continent producing security threats or unregulated migration that must be contained," but rather as a region that has "immense strategic importance to the security and prosperity of the transatlantic alliance."
Event Recap by David A. Wemer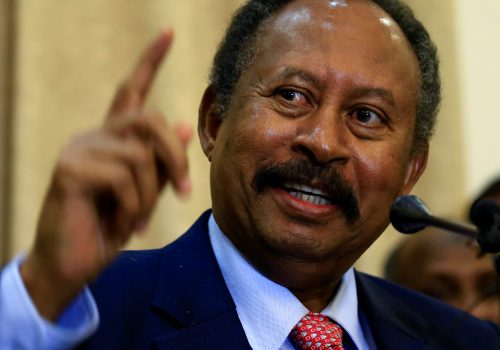 Mon, Dec 2, 2019
Thus far, the prime minister has done a poor job of managing the outsized expectations of his people to be out from under Washington's punitive regime. Many will surely be disappointed when and if he returns home without one of these large deliverables, but Hamdok need not leave Washington empty-handed.
AfricaSource by Cameron Hudson
Featured research & reports
The Africa Center's reports provide in-depth analysis to policymakers on topics of pressing concern.

Fri, Mar 27, 2020
Global powers are jockeying for access to opportunities in African markets. In this environment, how can the United States ensure US commercial success in Africa?
Report by Aubrey Hruby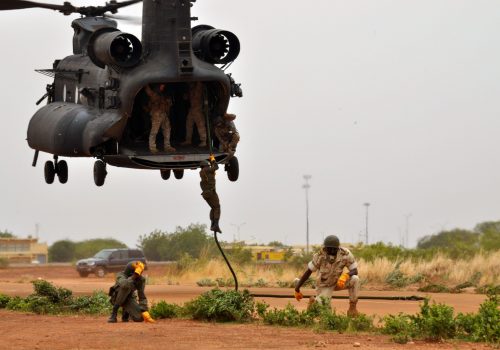 Thu, May 25, 2017
African nations have rarely been perceived as essential partners in the pursuit of US national security and economic interests, but a re-assessment of Africa's strategic importance is past due. Transnational threats emanating from the continent continue to evolve, and trade and investment relationships have deepened. A better and broader understanding of the threats and opportunities […]
Report by Grant T. Harris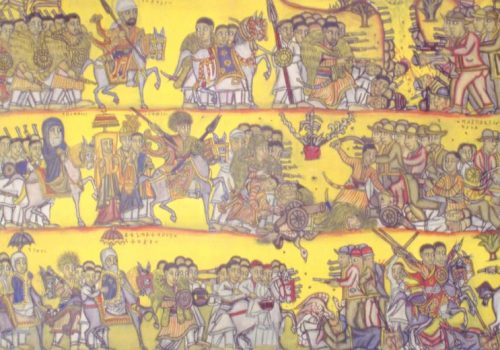 Tue, Dec 6, 2016
Africa's story is increasingly one of economic dynamism that is driven, in part, by political reform and improvements in governance. But, there are also very real security, humanitarian, and developmental challenges that remain to be confronted. The United States has a stake in helping to tackle these challenges, not least because it is in its own national interest to do so.
Atlantic Council Strategy Paper Series by Dr. J. Peter Pham
Current projects
Leadership
Experts
Subscribe to AfricaSource