Through high-level relationships and a track record of well-respected analysis, the Africa Center speaks directly to the stakeholders who matter, shaping policy on the foremost issues of this dynamic continent.
Featured commentary & analysis

Fri, Nov 13, 2020
Ethiopian Prime Minister Abiy Ahmed, who won the Nobel Prize for his peacemaking with Eritrea, has confounded allies by resisting all attempts to dampen the ongoing military confrontation with a powerful northern insurgent group, the Tigray People's Liberation Front (TPLF). The TPLF effectively controlled the Ethiopian government from 1991 until February 2018, when it was driven […]
AfricaSource by Bronwyn Bruton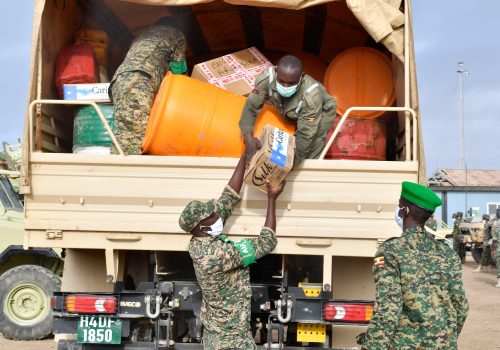 Tue, Dec 22, 2020
African nations have mostly escaped the heavy death toll and hospital bed shortages faced by Western countries, but the COVID-19 pandemic has dealt a disproportionately severe blow to the continent's economic ambitions. Fortunately, robust collaboration between African public and private sectors, and particularly innovative financing measures from African development institutions—including members of the Africa Center's […]
AfricaSource by Africa Center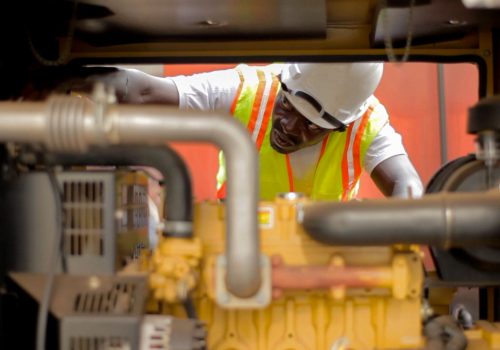 Fri, Oct 16, 2020
Buoyed by bipartisan commitment and a new government agency, the United States has taken new and significant steps to help drive investment in Africa, strengthen the region's dynamic economies, create lucrative opportunities for US and African businesses, and advance US foreign-policy goals in the region.
New Atlanticist by David A. Wemer
Featured research & reports
The Africa Center's reports provide in-depth analysis to policymakers on topics of pressing concern.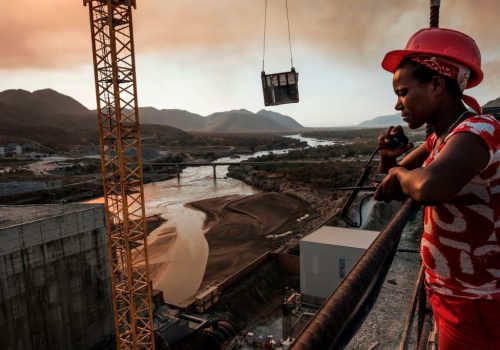 Mon, Nov 30, 2020
In a resource-scarce post-COVID environment that will accelerate competition between traditional external powers on the African continent, some African nations will find themselves in the crosshairs of a new Cold War mentality that could threaten African agency, regionalization, and the blooming ethos of pan-Africanism. African leaders' pursuit of collective interests will be decisive in setting the continent's trajectory—toward a new African Century, or another period of thwarted ambitions.
Report by Bronwyn Bruton

Fri, Mar 27, 2020
Global powers are jockeying for access to opportunities in African markets. In this environment, how can the United States ensure US commercial success in Africa?
Report by Aubrey Hruby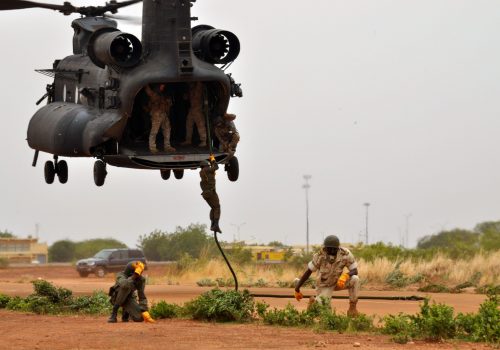 Thu, May 25, 2017
African nations have rarely been perceived as essential partners in the pursuit of US national security and economic interests, but a re-assessment of Africa's strategic importance is past due. Transnational threats emanating from the continent continue to evolve, and trade and investment relationships have deepened. A better and broader understanding of the threats and opportunities […]
Report by Grant T. Harris
Current projects
Leadership
Experts
Subscribe to AfricaSource
Sign up for the AfricaSource newsletter, which provides in-depth analysis and incisive commentary by the Africa Center's experts on the people and events shaping the present and future of the world's most dynamic regions