Through high-level relationships and a track record of well-respected analysis, the Africa Center speaks directly to the stakeholders who matter, shaping policy on the foremost issues of this dynamic continent.
Featured commentary & analysis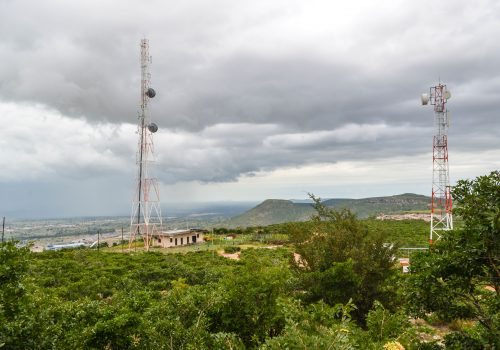 Thu, Apr 8, 2021
Over the past two decades, Chinese companies have come to dominate the telecom infrastructure landscape in emerging markets. The United States can slow and possibly erode these Chinese gains by promoting innovative US technologies and providing resources to help unleash the second wave of the internet revolution in African countries.
AfricaSource by Aubrey Hruby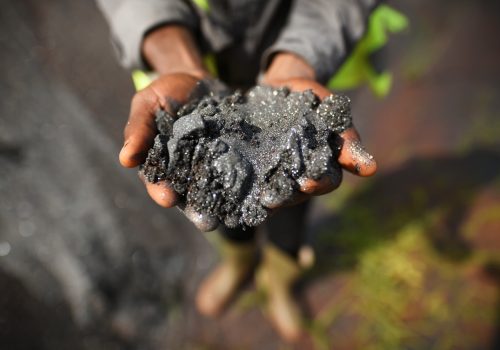 Mon, Mar 29, 2021
Among its efforts to address climate change, the Biden administration has laid out an ambitious agenda for a clean energy revolution. This will require significant quantities of raw materials. And here the African continent has an important role to play.
AfricaSource by J. Peter Pham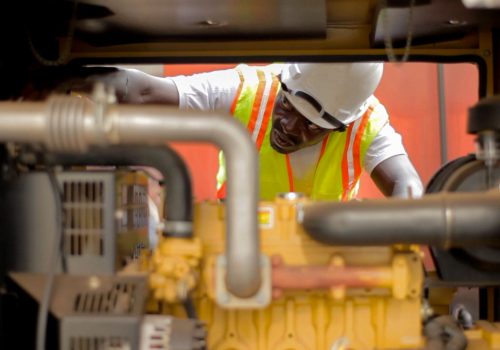 Fri, Oct 16, 2020
Buoyed by bipartisan commitment and a new government agency, the United States has taken new and significant steps to help drive investment in Africa, strengthen the region's dynamic economies, create lucrative opportunities for US and African businesses, and advance US foreign-policy goals in the region.
New Atlanticist by David A. Wemer
Featured research & reports
The Africa Center's reports provide in-depth analysis to policymakers on topics of pressing concern.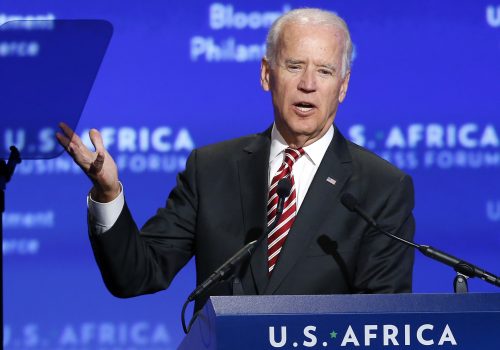 Mon, Apr 19, 2021
This new decade has created a unique moment for the Biden administration to reset US-Africa policy. A more multifaceted and nuanced engagement with African states will set a foundation for stronger US-Africa partnerships, support mutual economic growth, and contribute to strengthening US global leadership.
Report by Aubrey Hruby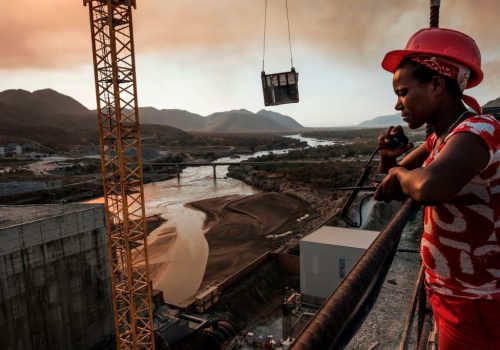 Mon, Nov 30, 2020
In a resource-scarce post-COVID environment that will accelerate competition between traditional external powers on the African continent, some African nations will find themselves in the crosshairs of a new Cold War mentality that could threaten African agency, regionalization, and the blooming ethos of pan-Africanism. African leaders' pursuit of collective interests will be decisive in setting the continent's trajectory—toward a new African Century, or another period of thwarted ambitions.
Report by Bronwyn Bruton

Fri, Mar 27, 2020
Global powers are jockeying for access to opportunities in African markets. In this environment, how can the United States ensure US commercial success in Africa?
Report by Aubrey Hruby
Current projects
Leadership
Experts
Subscribe to AfricaSource
Sign up for the AfricaSource newsletter, which provides in-depth analysis and incisive commentary by the Africa Center's experts on the people and events shaping the present and future of the world's most dynamic regions