The Atlantic Council GeoEconomics Center is hosting an AC Front Page event featuring David Malpass, president of the World Bank Group, on April 4, 2023 at 10:00 am. Malpass will participate in this keynote event at the Atlantic Council studios one week before the world's finance ministers and central bank governors convene in Washington for the World Bank-International Monetary Fund Spring Meetings.
A global cost of living crisis, supply-chain disruptions, and climate change threaten growth prospects for developing countries, with some at risk of debt default in 2023. Sustainable, efficient mobilization of both public and private capital is vital to ensure prosperity for the decade ahead. Malpass will share his vision for how the World Bank Group can respond to global challenges and help foster inclusive growth around the world. Malpass will participate in a fireside chat moderated by Lisa Abramowicz, co-host of "Bloomberg Surveillance."
The GeoEconomics Center presents this live event as part of the Atlantic Council's #ACFrontPage event series, our premier ideas platform spotlighting global leaders and championing constructive solutions to global challenges. From publishing timely commentary and analysis, to providing a platform for leaders re-imagining the global financial system, the GeoEconomics Center works at the intersection of foreign policy, finance, and economics to help shape a better global economic future.
We hope you will be able to join us in-person at the Atlantic Council for this special event. To confirm your in-person attendance, please register using the button below and follow the Atlantic Council COVID-19 Guidelines & Protocols listed below. After registering, you will receive a confirmation email with relevant instructions.
An #ACFrontPage event
Atlantic Council Front Page is our premier live ideas platform for global leaders to discuss the defining challenges of our time. #ACFrontPage is a high-level event series featuring top newsmakers across multiple digital platforms. Harnessing the convening power and expertise of the Council's sixteen Programs and Centers, #ACFrontPage leverages the Council's capabilities in social media, press, and digital outreach to spotlight the world's most prominent leaders and the most compelling ideas across sectors and engage new audiences eager for nonpartisan and constructive solutions to current global challenges. This widely promoted program features the Council's most important guests and content serving as the highlight of our programming.


Atlantic Council COVID-19 guidelines & protocols
The Atlantic Council follows CDC guidelines in addition to extra precautions to protect its staff and guests. All visitors to the Atlantic Council office at 1030 15th Street NW, 12th floor, Washington, DC 20005 must complete a COVID-19 symptom screening and provide proof of vaccination prior to entering the building (and no further than 24 hours in advance): https://atlanticcouncilrtw.powerappsportals.com/screening-questions/.
Speaker

David Malpass
President
World Bank Group
Moderator

Lisa Abramowicz
Co-host of Bloomberg Surveillance on TV & radio
Bloomberg LP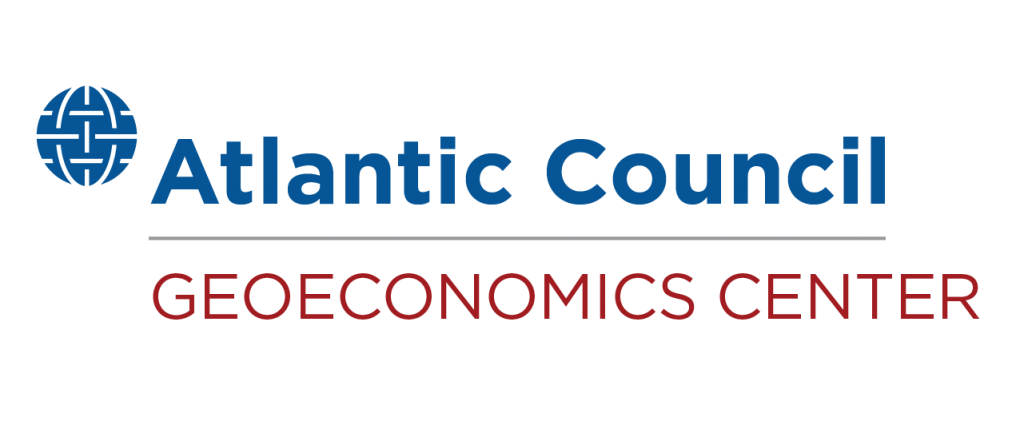 At the intersection of economics, finance, and foreign policy, the GeoEconomics Center is a translation hub with the goal of helping shape a better global economic future.