Since its founding in 2013, the Adrienne Arsht Latin America Center has disseminated innovative policy recommendations, ideas, and avenues of exploration, challenging our preconceived notions of Latin America and the Caribbean and its place in the world. The Center's work is not only esteemed in Washington DC's Latin America and Caribbean policy world, but throughout the entire region.
In this spirit, the center is hosting a gala on October 24, 2023, to commemorate its tenth anniversary. It will also be celebrating exceptional leaders across the LAC region who embody the center's values and excelled in the fields of international leadership, business entrepreneurship, and social impact through a special awards ceremony taking place at the Organization of the American States' Hall of the Americas in Washington D.C.
The event will convene a high-level crowd of government officials, business executives, entrepreneurs, innovators, and regional experts to reflect on the decade-long impact and achievements of the Adrienne Arsht Latin America Center and will feature astounding performances from regional talent.
Click here to register and reserve your spot. If you are unable to attend but would like to support the Adrienne Arsht Latin America Center, please visit our donation page.
For any questions or general inquiries, please contact us at ELardizabal@AtlanticCouncil.org.
For any press inquiries, please contact us at KPage@AtlanticCouncil.org.
Sponsors of the AALAC anniversary celebration and gala are supporting the Adrienne Arsht Latin America Center's core work and mission of "shaping the global future together" with friends and allies through our several areas of programmatic work, whose projects span the entire Latin American and Caribbean region.
Sponsors are also able to access benefits such as invitations to a reception with the honorees, recognition with their company logo in all printed and online dinner materials, and at the event, a two-page advertisement and/or congratulatory note to the honorees in the printed dinner program, and an acknowledgment from the podium during the dinner.
For customized branding opportunities and additional information, please contact Diego Area, Deputy Director for Strategic Development (DArea@AtlanticCouncil.org).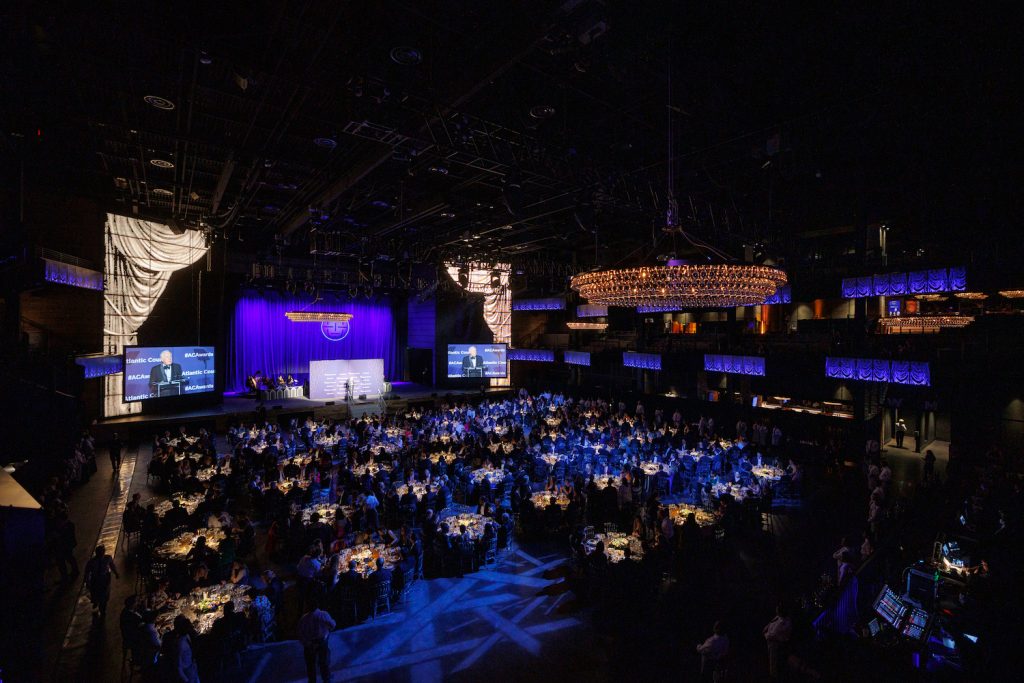 The Adrienne Arsht Latin America Center broadens understanding of regional transformations and delivers constructive, results-oriented solutions to inform how the public and private sectors can advance hemispheric prosperity.