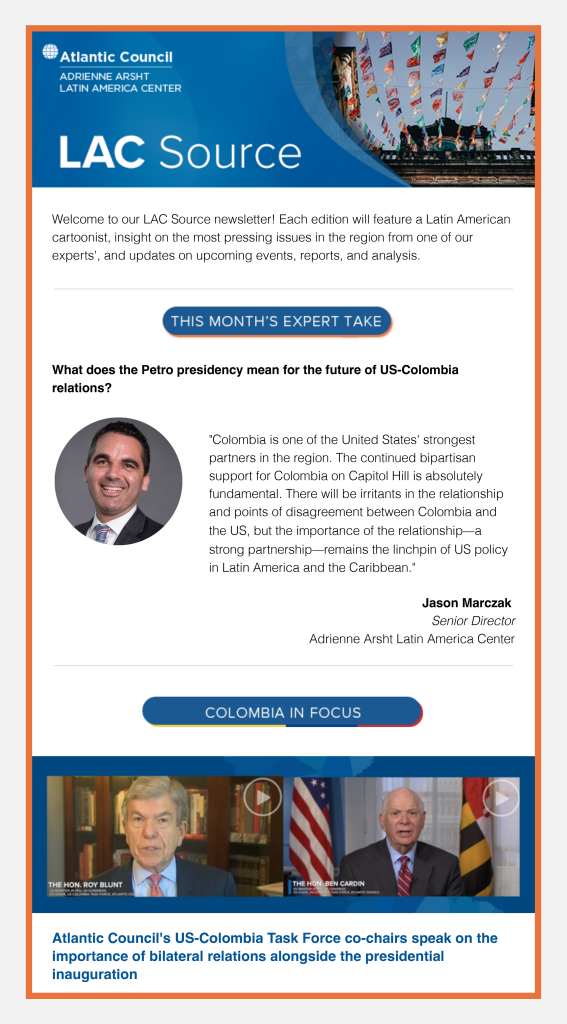 Subscribe to LAC Source Newsletter
We are excited to announce the launch of our newest newsletter! Get monthly updates on Latin America and the Caribbean (LAC) on the latest developments, public events, new reports, and analysis on the current political, economic, and social landscape. Each edition will feature a Latin American cartoonist and experts' insights on the most pressing issues in the region.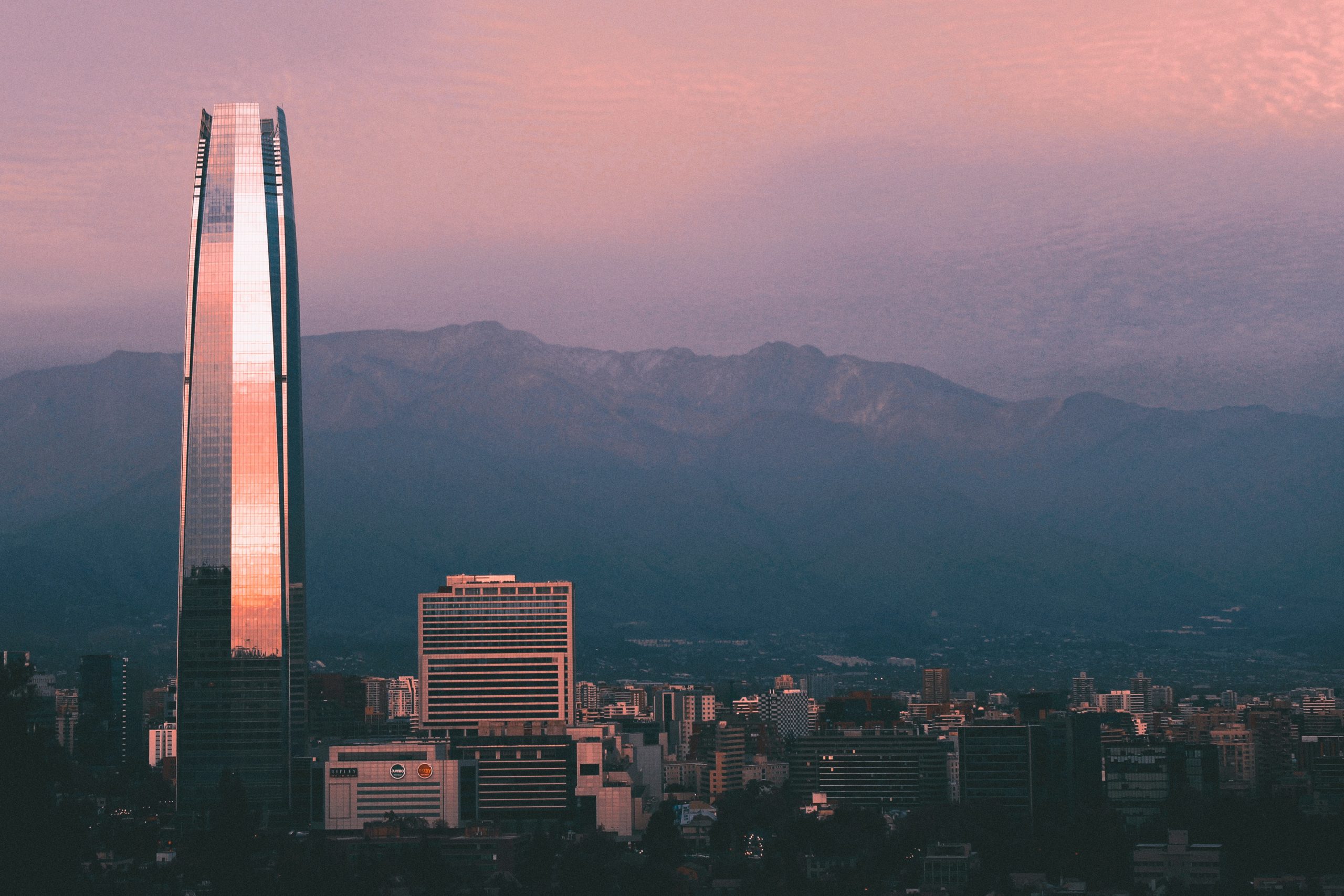 Our work on US-Chile relations
To commemorate 200 years of bilateral relations between the United States and Chile, AALAC launched a US-Chile Integration Program to further advance bilateral relations with a focus on commerce, democracy, human rights, climate change, health and pension reform, and green energy transformation.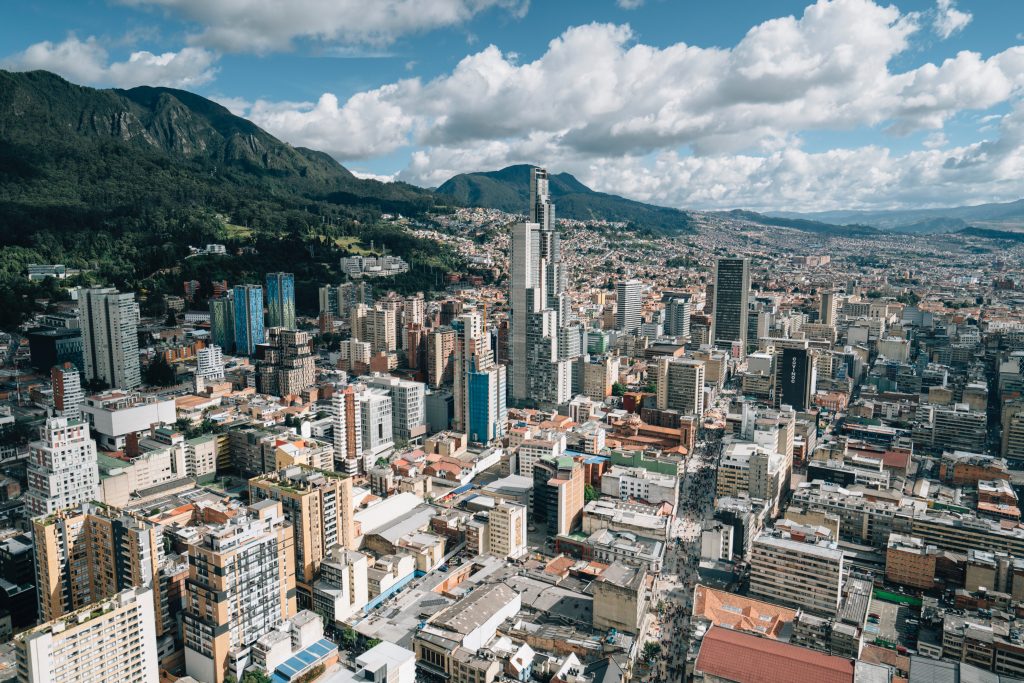 Join AALAC for the first-ever Cities Summit of the Americas in Denver, Colorado from April 26 – 28 to empower locally driven efforts to build a more sustainable, resilient, and equitable future for the Western Hemisphere. The Atlantic Council will lead two in-person events on the energy transition and local democracy in the Americas.
Featured research and analysis
Our US-Mexico Border Work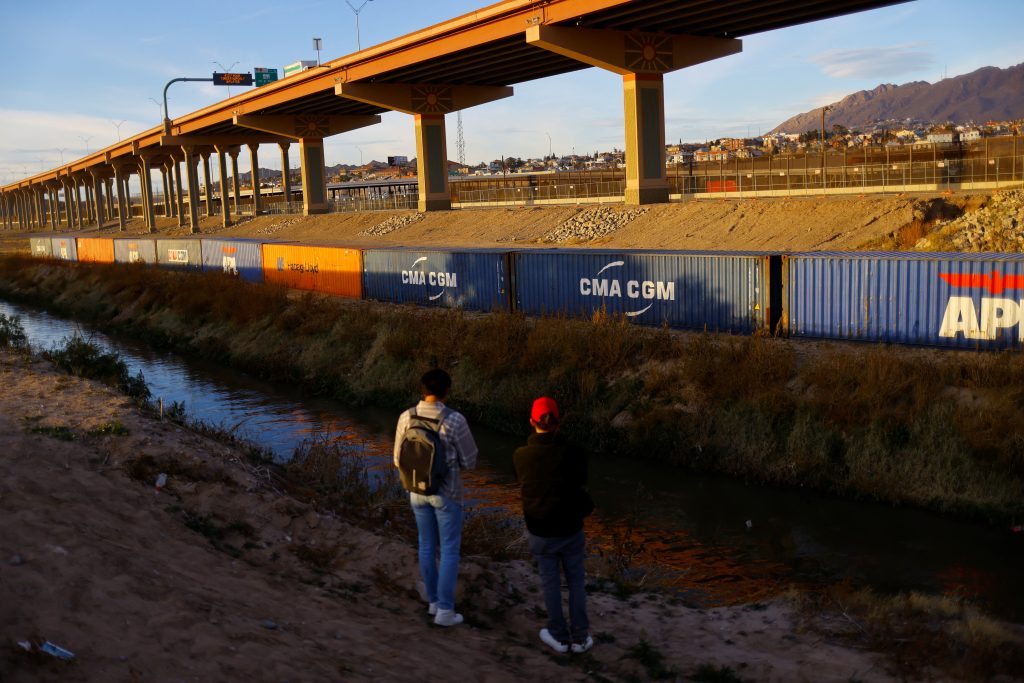 Revving the US and Mexican economies
Ten minutes at the border
Atlantic Council research shows that a mere 10-minute reduction in wait times at the US-Mexico border can have increasingly positive effects on communities and economies on both sides of the border. The Adrienne Arsht Latin America Center, in collaboration with the Hunt Institute for Global Competitiveness and Colegio de la Frontera Norte, analyzed three major potential economic impacts of this reduction.
Follow us on Twitter