Latest from the center
Upcoming events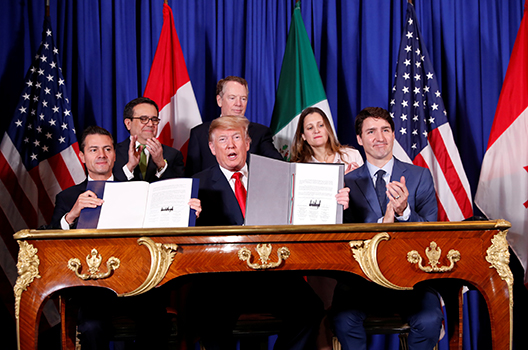 Road to the USMCA
In 1994 the North American Free Trade Agreement (NAFTA) reduced trade barriers between Canada, Mexico, and the United States. For decades the agreement has allowed most goods to cross the borders without encumbrance, and now Mexico and Canada are consistently the United States' largest trade partners. However, markets evolve, and trade agreements must be updated accordingly.
A year ago, on November 30, President Donald J. Trump, President Enrique Peña Nieto, and Prime Minister Justin Trudeau signed the United States-Mexico-Canada Agreement, an update to NAFTA with new stipulations concerning intellectual property and the auto, dairy, steel, and aluminum industries. The trade agreement was quickly ratified in Mexico, but has faced significant challenges in the United States with concerns over labor commitments, intellectual property, environmental issues, and agreement enforceability. However, despite the challenges, US congressional approval of the updated free trade agreement appears imminent.
Fri, Oct 18, 2019
The United States-Mexico-Canada trade agreement (USMCA) will "clearly be an incredible boost" to the Mexican economy at a time when global trade uncertainty threatens to dampen growth prospects around the world, Mexican Secretary of Finance Arturo Herrera said at the Atlantic Council on October 18.
Read More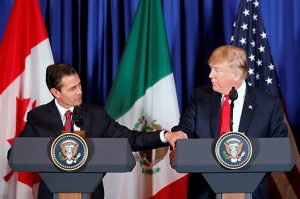 Mon, Jul 15, 2019
A completed USMCA would provide more important certainty.
New Atlanticist by Earl Anthony Wayne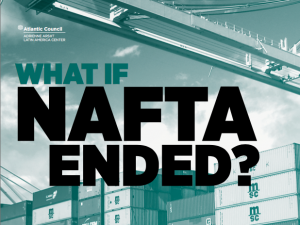 Thu, Oct 5, 2017
In the midst of NAFTA renegotiations, the United States, Canada, and Mexico are discussing changes that could impact millions of jobs, investments, and North America's stance in the global stage. As negotiators work at breakneck speed, new Atlantic Council findings show what the United States would lose if NAFTA were not in place.What if NAFTA […]
Report by Adrienne Arsht Latin America Center
Featured commentary & analysis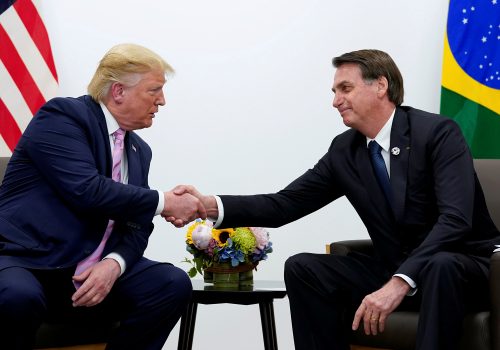 Tue, Dec 3, 2019
On December 2, US President Donald J. Trump announced that he would impose new tariffs on Brazilian and Argentinian steel and aluminum coming into the United States, a retaliation for alleged currency manipulation, which he claimed was hurting US farmers.
New Atlanticist by Jasper Gilardi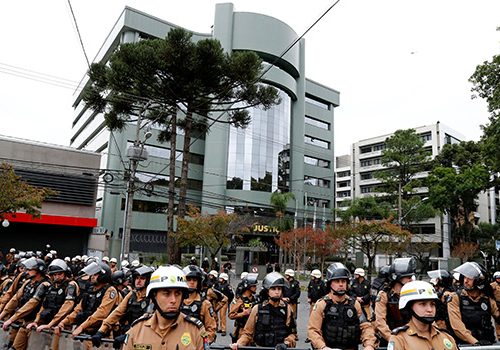 Wed, Jan 16, 2019
What are the five most important areas Brazil's new administration must focus on to effectively fight corruption?
Article by Rodrigo Janot Monteiro de Barros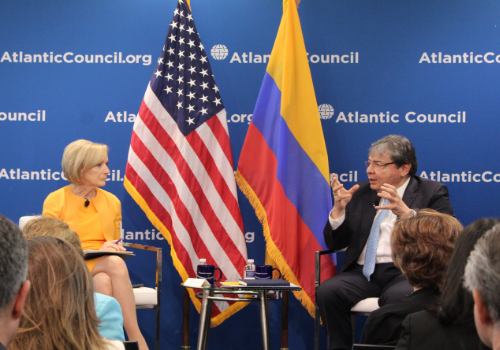 Tue, Jul 16, 2019
The Atlantic Council's Adrienne Arsht Latin America Center, in partnership with the United States Institute for Peace, the Woodrow Wilson International Center for Scholars' Latin America Program, and the Inter-American Dialogue, hosted H.E. Carlos Holmes Trujillo, Minister of Foreign Affairs of Colombia, for a discussion on the future of US-Colombia relations. The conversation was moderated […]
Event Recap by Bryan Wilensky
Featured in-depth research & reports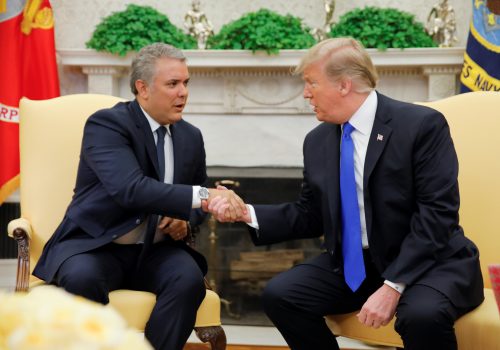 Thu, Sep 26, 2019
Creating a Modernized Plan for the Bilateral Relationship
In-Depth Research & Reports by the Atlantic Council's US-Colombia Task Force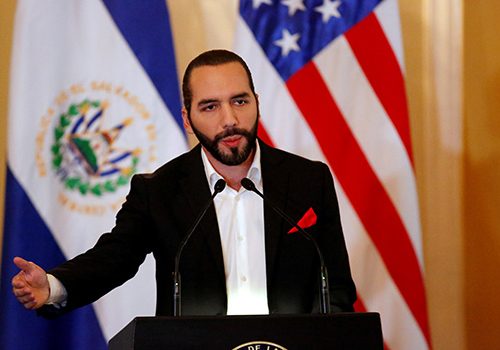 Wed, Aug 7, 2019
As Bukele continues to settle into office, what policies from his proposed Plan Cuscatlán should his administration prioritize?
Issue Brief by María Eugenia Brizuela de Ávila and Domingo Sadurní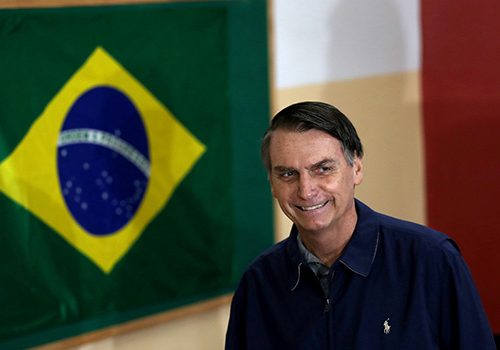 Thu, Apr 11, 2019
In what five key ways can the United States and Brazil work more effectively together to strengthen bilateral trade and foreign direct investment?
Report by Roberta Braga
AALAC Advisory Council
AALAC Leadership
Issues in focus
Subscribe to our Newsletter