As the global community continues to grapple with the coronavirus (COVID-19), the Atlantic Council is open for business. Our business, meetings, and events, however, are occurring virtually. For more information, please read an update from our President and CEO.
Please join the Atlantic Council's Digital Forensic Research Lab (DFRLab) on Tuesday, May 19 at 7:00 EDT (13:00 CEST) for a 360/Virtual event focused on COVID-19 disinformation narratives in three South Caucasus states.
As South Caucasus nations deal with both the novel coronavirus pandemic and a COVID-19 fueled infodemic, it is crucial that people have access to trustworthy reliable and accurate information in order to understand and respond to the crisis. However, a surge of false and misleading information is adversely affecting this process and undermining societal resilience amid the pandemic.
Governments' actions amid the COVID-19 infodemic in the South Caucasus have been mixed: detention of citizens for spreading COVID-19 disinformation in messaging apps and social media; enforcement of restrictions on the coverage of coronavirus topic in the media due to the "risk" of spreading disinformation and ill-justified restriction of individual freedoms of citizens. This 360/Virtual event will gather experts from Azerbaijan, Armenia and Georgia will discuss COVID-19 disinformation trends observed in the South Caucasus information environment and transparency of governments' decisions in the course of the crisis.  Speakers will also touch upon the issue of accessibility to independent reporting on governments' responses to the crisis and will provide their insight as to whether COVID-19 measures adopted by authorities comply with democratic standards or border authoritarian tactics.
Speakers
Eto Buziashvili
Research Associate, DFRLab
Atlantic Council
Givi Gigitashvili
Research Assistant, DFRLab
Atlantic Council
Karine Ghazaryan
Journalist
Media Initiatives Center
Ambassador Batu Kutelia
Deputy Chairman
Atlantic Council of Georgia
Leyla Mustafayeva
Editor-In-Chief
Fakt Yoxla


Facts and how we can work together to counter and build resilience against disinformation are more imperative today than they've ever been. 360/Virtual is a series of online discussions, hosted by the DFRLab, which brings together experts, decision makers, and our global community of Digital Sherlocks for interactive discussions focusing on the most pressing challenges of the day.
Co-hosted in partnership with: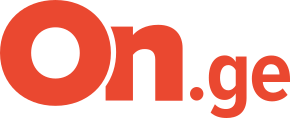 The Eurasia Center's mission is to enhance transatlantic cooperation in promoting stability, democratic values and prosperity in Eurasia, from Eastern Europe and Turkey in the West to the Caucasus, Russia and Central Asia in the East.