Working with a wide community of experts and thought-leaders, the Eurasia Center delivers cutting-edge analysis and commentary on issues affecting Eurasia and the transatlantic community.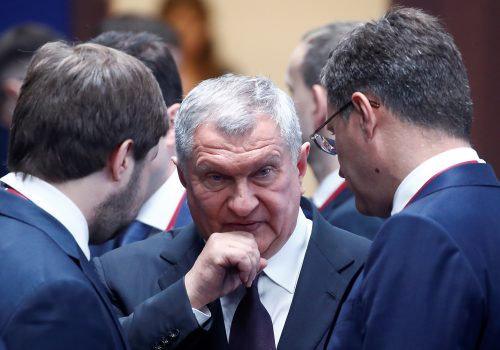 Mon, Mar 23, 2020
Russia is out of control. All of a sudden, it has launched an oil price war, even though it is unrealistic that the Kremlin can defeat Saudi Arabia and the United States in such a contest. Saudi Arabia's population is one-fifth of Russia's, while holding equivalent international currency reserves. The United States is still a net oil importer, meaning that its economy benefits from low oil prices. Russia, by contrast, is a major oil exporter and is utterly dependent on high oil prices.
New Atlanticist by Anders Åslund

Wed, Mar 18, 2020
As Ukraine struggles to find a route towards peaceful coexistence with its powerful Russian neighbor, Kyiv politicians could learn from Canada's own experience of living next door to a global superpower.
UkraineAlert by Roman Waschuk

Tue, Mar 24, 2020
Official Russian coronavirus infection rates far lower than elsewhere in Europe, sparking accusations of a Kremlin cover-up. Could the pandemic become a new Chernobyl for Vladimir Putin?
UkraineAlert by Peter Dickinson
The Eurasia Center provides in-depth reporting for policymakers and influencers on vital issues of security, cooperation, and prosperity across the region with detailed country and issue analysis.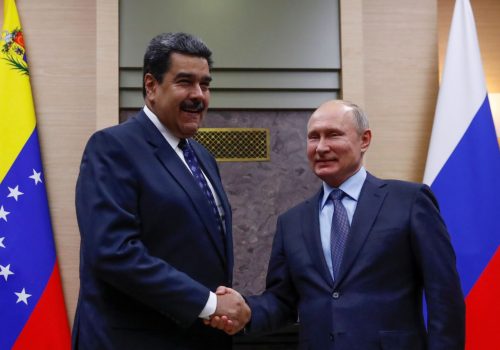 Thu, Sep 12, 2019
Venezuela is suffering one of the world's worst humanitarian crisis in recent memory, Russia has become a key actor that has provided a lifeline of support to Maduro and his cronies. Today, Russia's efforts to prop up Nicolás Maduro have been a relatively low-cost, but high-reward strategy for Moscow to sow further instability in the United States' own hemisphere.
Report by John E. Herbst and Jason Marczak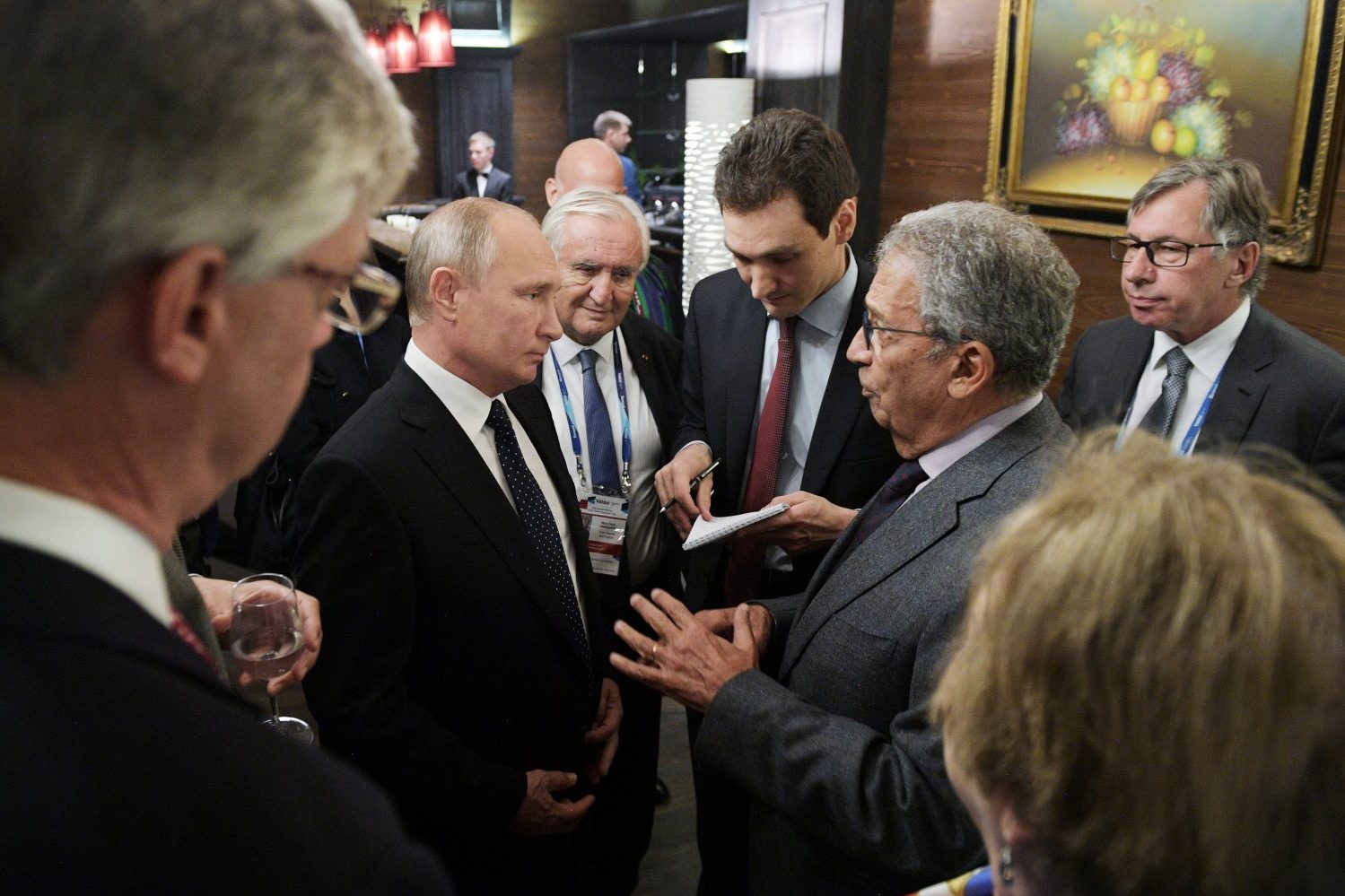 Tue, Nov 12, 2019
Russia's post-Crimean foreign policy does not exist in a vacuum. Its ramifications are colliding with regional and global trends that are effectively destabilizing the post-Cold War international order.
Report by Anton Barbashin & Alexander Graef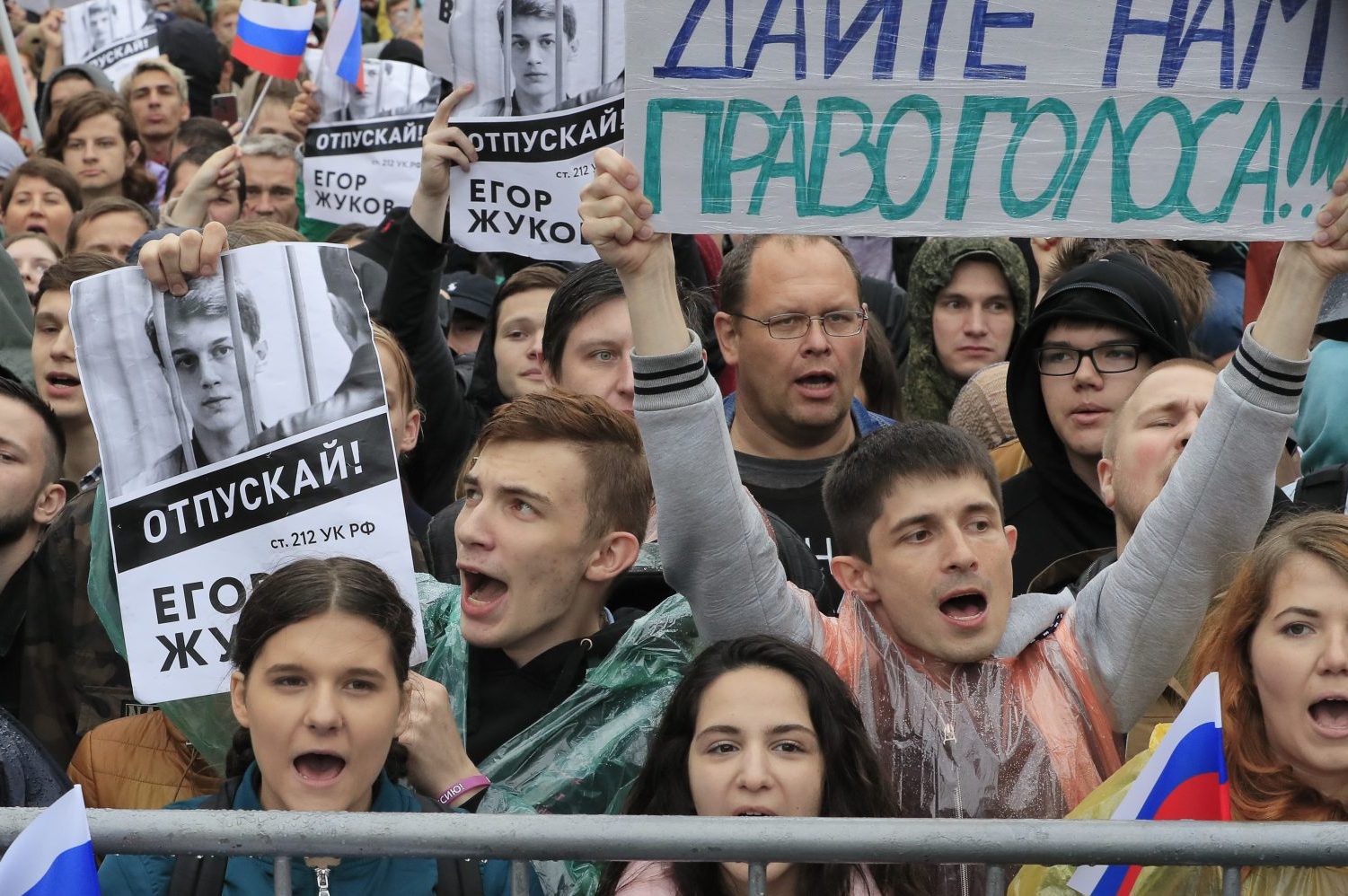 Mon, Oct 28, 2019
Amid a summer of protest and Vladimir Putin's declining popularity, Ksenia Kirillova looks at the Russian protests victories, weaknesses, and next steps.
Issue Brief by Ksenia Kirillova
The Eurasia Center regularly convenes with regional leaders and key global figures to galvanize support international support a free, prosperous, and peaceful future in Eurasia.
Sign up for the latest from the Eurasia Center