Please join the Atlantic Council's Europe Center and the Friedrich Ebert Foundation for a public, virtual discussion on Germany's foreign and security policy after Zeitenwende with Lars Klingbeil, the Chairman of the Social Democratic Party of Germany (SPD). This event will take place virtually on Monday, November 14, from 2:00 p.m. to 3:00 p.m. ET.
Only days after Russia began its illegal invasion of Ukraine, Chancellor Scholz delivered, a now famous, "Zeitenwende" speech. Since, Germany has been front and center in discussions about foreign and security policy. Mr. Klingbeil as a Chairman of the SPD initiated a debate within the party and German society on Germany's relationship with Russia and its role in the world. The country has made a 180-degree shift by pivoting away from relying on Russian energy, re-investing in the historically underfunded armed forces, and by fundamentally re-thinking its place as a major economic player in both Europe and on the world stage. Germany has made great strides since announcing the Zeitenwende not only through the announcement of the €100 billion military spending but also by expanding the scope and quantity of Germany's military support for Ukraine. Germany is now the third-largest contributor of military equipment to Ukraine after the United States and Britain.
Mr. Lars Klingbeil joins the Atlantic Council to discuss the ongoing shifts in German foreign and security policies, how Germany is recalibrating its relations with Russia, and how Euro-Atlantic defense and security architecture should be modified to address forthcoming challenges. Following his remarks, Mr. Klingbeil will take part in a moderated discussion and a panel discussion with leading experts on Germany's foreign policy.
The discussion will take place over Zoom, YouTube, Twitter, and Facebook. To receive the event information, please register via the link below. After registering, you will receive a confirmation email with information on how to watch the event. If you wish to join the question-and-answer period, you must join through Zoom.
A conversation featuring
Lars Klingbeil
Chairman
Social Democratic Party of Germany (SPD)
A panel discussion with
Liana Fix
Fellow
Council on Foreign Relations
Daniel Hamilton
Senior Fellow
Johns Hopkins University Paul H. Nitze School of Advanced International Studies (SAIS)
Moderated by
Rachel Rizzo
Nonresident Senior Fellow, Europe Center
Atlantic Council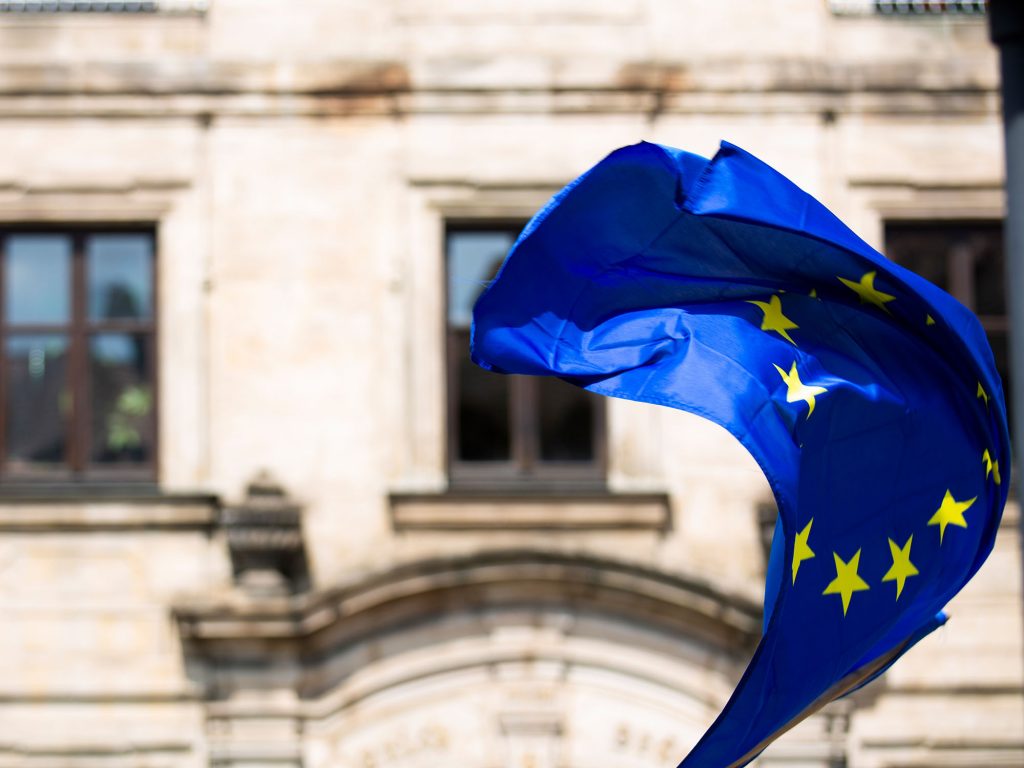 Providing expertise and building communities to promote transatlantic leadership and a strong Europe in turbulent times.
The Europe Center promotes the transatlantic leadership and strategies required to ensure a strong Europe.

Friedrich-Ebert Stiftung
The Friedrich-Ebert-Stiftung (FES) is a non-profit German political foundation, funded by the government of the Federal Republic of Germany, and headquartered in Bonn and Berlin. FES is the oldest political foundation in Germany – dating back to 1925 – and it is named after Germany's first democratically elected President, Friedrich Ebert. The foundation is committed to the advancement of socio-political and economic development in the spirit of social democracy through civic education, research, and international cooperation.