Please join the Atlantic Council on Thursday, October 28, from 11:00 am to 12:00 pm (EDT) for a virtual public Cross-Strait Seminar on deepening economic partnerships in the Indo-Pacific.
Global trade and supply chain disruptions caused by the COVID-19 pandemic, including chip shortages worldwide amid US-China tensions, have highlighted the need for building and protecting secure and cooperative economic partnerships across the Indo-Pacific. Taiwan has recently applied to join the Comprehensive and Progressive Agreement for Trans-Pacific Partnership (CPTPP) – a significant development given Taipei's economic significance as Asia's seventh-largest economy and a key trade partner for the US and its allies in the Indo-Pacific. Under increased military and diplomatic pressure from Beijing in recent months, Taiwan represents a choke point in global supply chains that's giving new urgency to national security strategies across the Indo-Pacific.
These developments present key questions for the United States and its allies and partners: Given the Biden Administration's stance towards multilateral trade agreements in the Indo-Pacific, what are the key areas where the US and its allies can deepen economic partnerships with Taiwan? What are the current prospects for Taiwan's inclusion into new Indo-Pacific regional trade frameworks such as CPTPP? With US-China tensions leading shaping the geopolitical dynamics of the Indo-Pacific, how can the US and its allies balance economic relations between the PRC and Taiwan given Beijing's demands that Taiwan remain isolated from regional trade frameworks? How can the US and its allies take steps to ensure Taiwan remains a stable supplier of advanced chip technology for critical supply chains in the Indo-Pacific and worldwide? In addition, how can Washington balance its own domestic goals to diversify global semiconductor production while also supporting Taiwan's leading role in the global semiconductor industry? Likewise, how can US-led regional security partnerships such as the Quad and AUKUS work together with Taiwan in strengthening the island nation's economic resiliency given its geopolitical significance as the largest producer of advanced semiconductors in the world?
This timely virtual discussion will address these and other questions facing Taiwan, the United States, and US allies and partners in the region as they work to effectively navigate one of the greatest geopolitical flashpoints in the Indo-Pacific moving forward.
Featuring
Stephen Ezell
Vice President, Global Innovation Policy
​​​Information Technology and Innovation Foundation
Rupert Hammond-Chambers
President
US-Taiwan Business Council
Alexa Lee
Senior Manager of Policy
Information Technology Industry Council
Syaru Shirley Lin
Compton Visiting Professor in World Politics, the Miller Center of Public Affairs,
University of Virginia
Moderated by
Miyeon Oh
Director and Senior Fellow, Asia Security Initiative,
Scowcroft Center for Strategy and Security
​​​Atlantic Council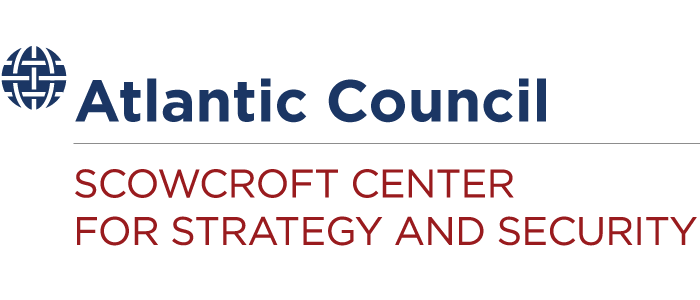 The Asia Security Initiative, housed within the Scowcroft Center for Strategy and Security, fosters a trans-Atlantic-Pacific Community with a dual analytical approach grounded in key traditional and non-traditional security issues in order to develop new strategies and policies for the United States, its allies, and its partners.