Please join the Atlantic Council's Asia Security Initiative and Global China Hub on Thursday, December 9, from 11:00 am to 12:30 pm (EST) for a virtual public Cross-Strait Seminar on enhancing regional security in the Indo-Pacific.
Preserving Taiwan's existence as a free and open democracy is critical for upholding the rules-based international order. President Tsai Ing-wen's recent essay in Foreign Affairs highlighted that "if Taiwan were to fall, the consequences would be catastrophic for regional peace and the democratic alliance system. It would signal that in today's global contest of values, authoritarianism has the upper hand over democracy." On the day of this event, President Joe Biden will host the first Summit for Democracy, which will bring together leaders from government, civil society, and the private sector under three principal themes: defending against authoritarianism, fighting corruption, and promoting respect for human rights worldwide.
Taiwan's remarkable commitment to democratic values in the face of constant pressure from Beijing presents key questions for the US and its allies and partners: what role does Taiwan play in the global struggle between democracy and authoritarianism? What lessons does Taiwan's democratic resilience provide for like-minded democracies throughout the world? Ultimately, what steps can the United States and other democracies throughout the world take to ensure that Taiwan remains a vibrant and prosperous democracy moving forward?
This timely virtual discussion the most pressing issues facing facing Taiwan, the United States, and US allies and partners in the region as they work to enhance their longstanding commitment to democracy and shared vision of a "free and open" Indo-Pacific moving forward.
Featuring
Nathan Sales
Senior Fellow, Scowcroft Middle East Security Initiative, Atlantic Council; Former Acting Under Secretary for Civilian Security, Democracy, and Human Rights, US Department of State
David Shullman
Senior Director, Global China Hub, Atlantic Council
Kharis Templeman, Research Fellow, Hoover Institution, Stanford University 
Moderated by
Lynn Lee
Associate Director, Asia Program, National Endowment for Democracy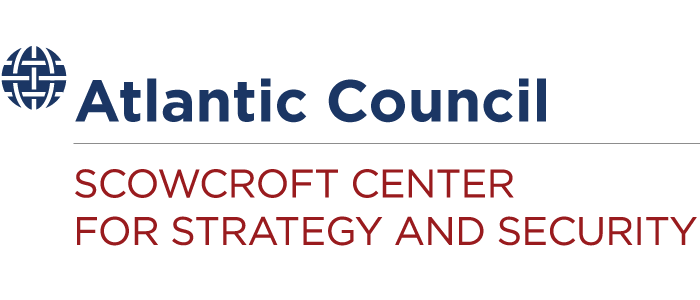 The Asia Security Initiative, housed within the Scowcroft Center for Strategy and Security, fosters a trans-Atlantic-Pacific Community with a dual analytical approach grounded in key traditional and non-traditional security issues in order to develop new strategies and policies for the United States, its allies, and its partners.